Bob Ross' Hairstyles Timeline: From a Quiff to the Perm and Everything In Between
A beloved and recognizable TV icon, many Bob Ross fans may be shocked to hear that his beautiful curly hair was actually naturally straight.
The recent Netflix documentary, Bob Ross: Happy Accidents, Betrayal & Greed reveals many little-known details about his career and the fight over his legacy, and it also gives viewers an insight into how he developed his signature look.
Charting his journey from military serviceman to internationally renowned painter, the documentary, which is available to watch now, shows Ross' life journey and explains how he developed the large curly hair he's known for today.
Bob Ross' Hair as a Young Man
Although he's synonymous with his curly afro, Ross of course wasn't born with big hair. For 20 years he served in the United States Air Force and there's plenty of photographic evidence showing him with considerably shorter hair.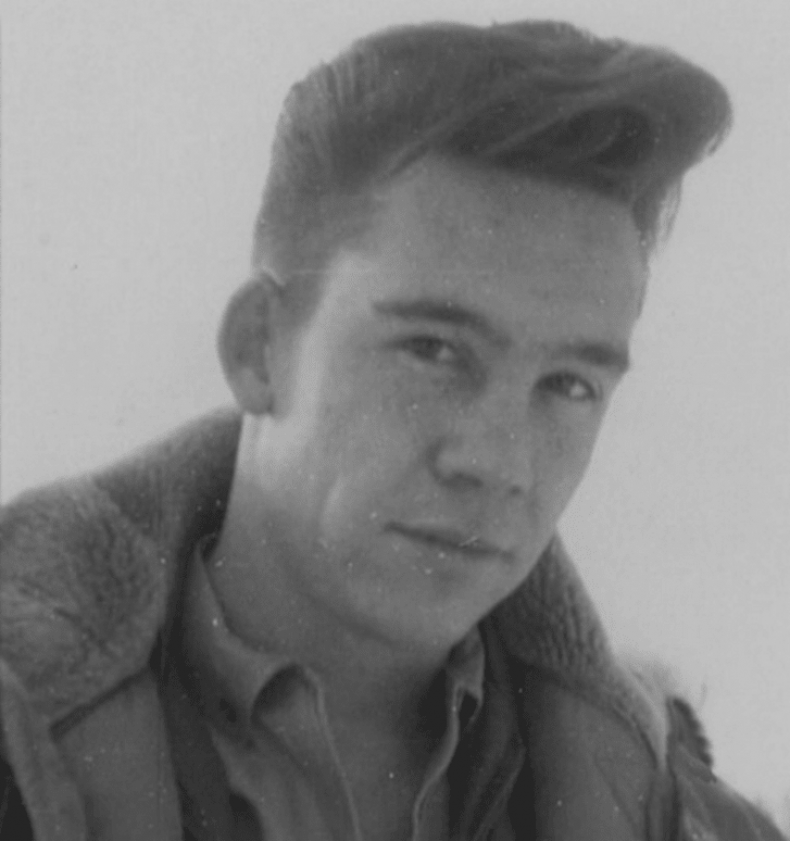 Black and white photos show Ross without facial hair too, giving a true reflection of his younger self. An image on BobRoss.com shows Ross as a handsome young man, sporting straight hair and an impressively tall quiff.
According to Biography.com, Ross couldn't undergo pilot training in the Air Force because of his height and flat feet, instead he was given a desk job as a medical records technician. It was while serving that Ross first took a painting lesson, which started him on his second career path.
The documentary Bob Ross: Happy Accidents, Betrayal & Greed also shows glimpses of Ross as a young man, and the Netflix twitter account shared their shock at unearthing pictures of Ross perm-less.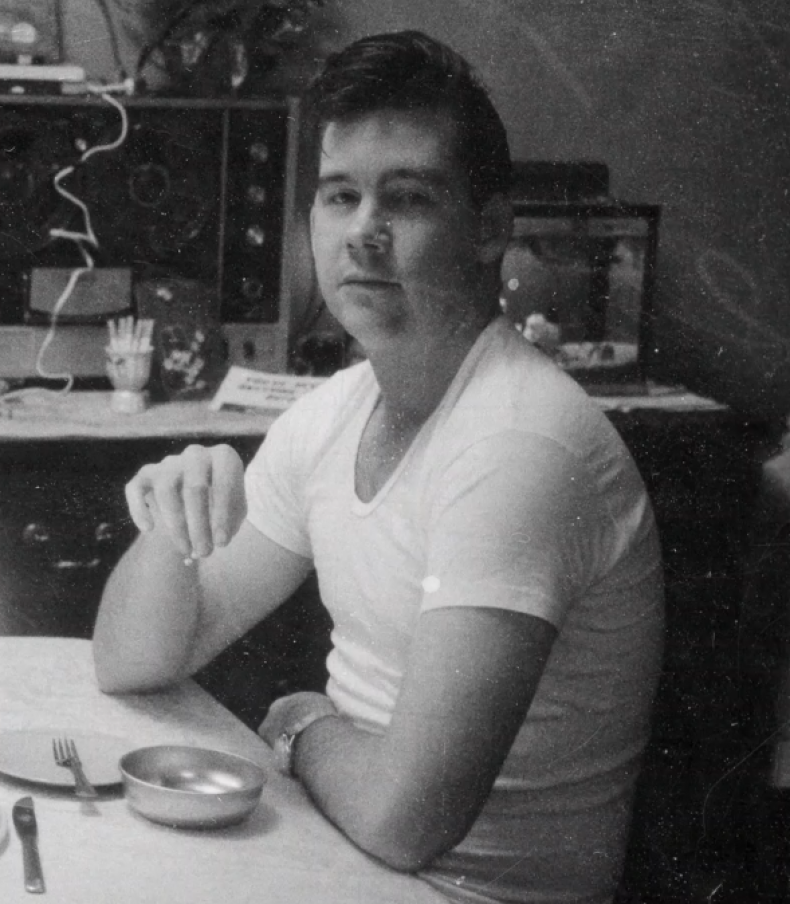 Why did Bob Ross get a perm?
Ross' hair seems to get lower with age and as he grows out his facial hair. A moment from the Netflix documentary shows the TV painter in a more familiar situation, with a paintbrush and canvas, but this time with a more traditional hairstyle.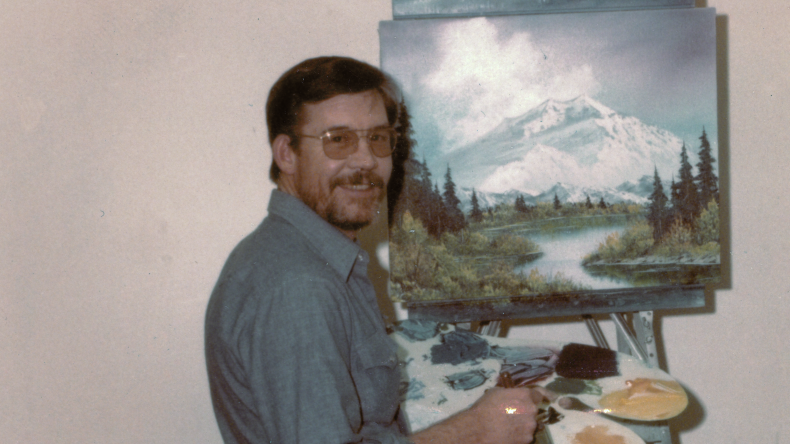 Not long before making his TV debut on The Joy of Painting, Ross made the decision to get a perm.
According to Ross' former business partner, and subject of the Netflix documentary, Annette Kowalski, Ross made the decision to swap his military crew cut for a perm because he wanted to save money. In an interview with NPR in 2016 she said: "He got this bright idea that he could save money on haircuts. So he let his hair grow, he got a perm, and decided he would never need a haircut again."
She also claimed that Ross eventually regretted that decision, despite it becoming an iconic look. "He could never, ever, ever change his hair, and he was so mad about that," Kowalski said. "He got tired of that curly hair."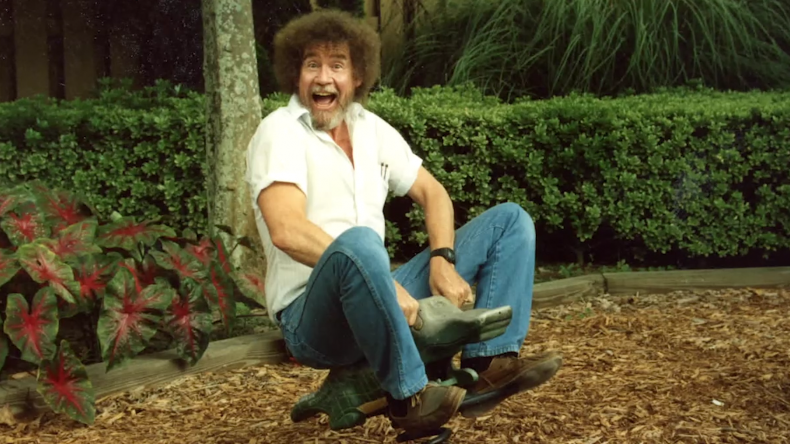 Wearing a wig for television
Bob Ross died at the age of 52 on July 4, 1995, as a result of complications from lymphoma.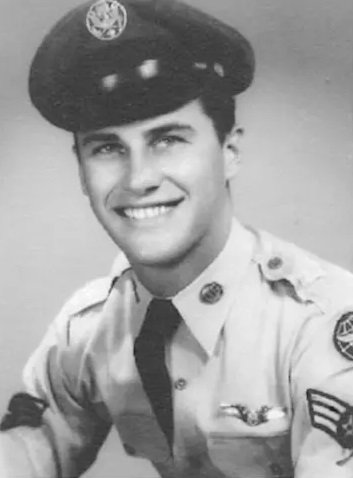 Bob Ross pictured in uniform during his years of service in the United States Air Force.
VA.gov
In Bob Ross: Happy Accidents, Betrayal & Greed it was revealed that despite being ill, toward the end of his television career he wore a wig to maintain his signature look and keep his illness a secret. His son Steve Ross emotionally recalled the final stages of his father's life. He said: "He didn't have any hair. He was skinny, so skinny. And we had to wet his lips because he couldn't drink."
Bob Ross starred in a new children's television show The Adventures of Elmer and Friends, which was aired a year after his death. The episode finished with an emotional tribute to him including a solemn goodbye from Ross himself.