Bob Saget Death Shows 'No Sign of Trauma,' Authorities Say
Authorities have said that Bob Saget's death showed "no signs of trauma" following the star's sudden passing on Sunday.
The beloved comedian passed away at the age of 65 in his hotel room in Orlando, Florida after a stand-up comedy show in Jacksonville.
A cause of death hasn't yet been confirmed, but authorities have said that no drug use or foul play is suspected.
Now, more details surrounding the Full House star's death have emerged in the Orange County Sheriff's Office report.
Authorities said that the hotel room was in order "with items owned by Mr. Saget on the nightstand, television stand, closet and bathroom," per The Associated Press.
The report also noted that Saget's left arm was across his chest and his right arm was resting on his bed when police and paramedics arrived on Sunday at his Ritz-Carlton hotel room.
An autopsy has since been completed on Saget on Monday, according to the Orange County medical examiner in Florida, but the cause of death will take some time to determine.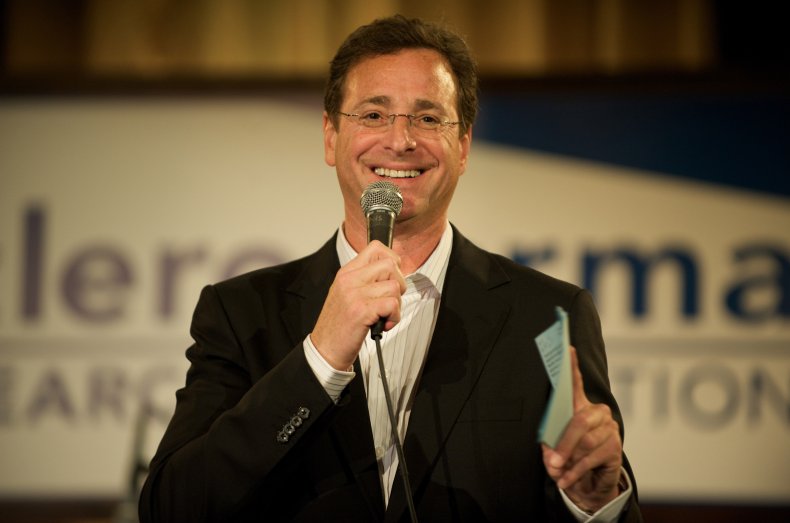 "At this time, there is no evidence of drug use or foul play," Chief Medical Examiner Joshua Stephany said in a statement to CNN. "The cause and manner of death are pending further studies and investigation which may take up to 10-12 weeks to complete."
Saget's family have said they are "devastated" at the loss of the actor, whose death has sent shockwaves across the entertainment industry and beyond.
"We are devastated to confirm that our beloved Bob passed away today," the Saget family said in a statement.
"He was everything to us and we want you to know how much he loved his fans, performing live and bringing people from all walks of life together with laughter. Though we ask for privacy at this time, we invite you to join us in remembering the love and laughter that Bob brought to the world."
Jimmy Kimmel is going viral today for sharing a heartfelt tribute to the star during his Monday night monologue.
"If you've read anything about Bob online last night, if you saw any of the many thoughts from people who knew him personally, a word that came up a lot was 'the sweetest,'" Kimmel said.
"Bob was the sweetest, he was the sweetest man, and the reason people wrote that is because it's true. It's the best word—if you had to pick one word to describe him, that was it: the sweetest," he said.