Does 'Married at First Sight' Star Bobby Dodd Know About Danielle Bergman's Alcohol Bust?
Married at First Sight stars Bobby Dodd and Danielle Bergman seemingly have the perfect relationship. When the husbands were asked to rate their wives, Bobby gave Danielle a perfect 10. When the wives asked Danielle if she and Bobby ever fought, she said they are both cool-headed and easy going so they don't argue about anything. The seemingly wholesome couple is breezing through the Lifetime experiment, but is there any secrets in their relationship?
On the series, Danielle is pretty closed-lipped. When Bobby was asking her about her sexual fantasies she tensed up and she's not good at being vulnerable with him. It might be possible that she didn't tell him about her brief run-in with the law.
As uncovered by Radar Online, Danielle was apprehended in January 2008 for minor in possession and/or consumption of alcohol in Washington. The following month, she pleaded not guilty to the charges. She wasn't arrested, but her fingerprints were taken at the jail and she was booked.
Though the case was dismissed, she had to agree she would not drive a vehicle without a license or operate a vehicle with a blood alcohol count of over .08. If she were pulled over the future, she could not decline a BAC test.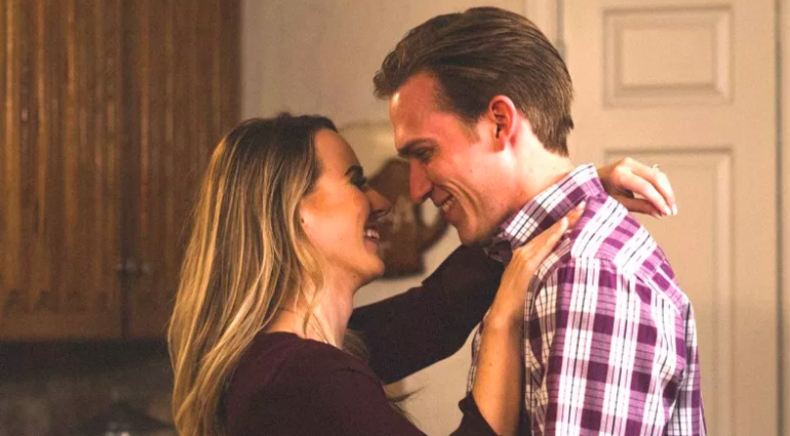 One potential problem Bobby knows about is Danielle's debt. She has more than $15,000 on her credit cards in traveling expenses. "It's not my responsibility but unfortunately in a marriage, financial burden is financial burden," Bobby said. "I didn't want to use my savings to potentially pay off somebody's debt."
In a sneak peek clip for Tuesday's episode, Mia Bally and Tristan Thompson fight with her family after they talk about potentially moving to Houston. Tristan just wanted to have an enjoyable lunch with his new in-laws, but Mia dropped the bomb moments after they sat down at the table.
"I'm very frustrated because we had talked about having a light lunch. A light lunch to me is like her dad wanted to talk about basketball. Her sister just wanted to check in to see if she was happy," Thompson tells the Lifetime cameras in a confessional. "I don't think Mia should have brought up a potential move to Houston. I didn't want her to share that too soon. I don't see any way to really answer this."
Married at First Sight airs on Lifetime Tuesdays at 9 p.m. ET.