Boeing Stock Price Today: 737 MAX 8 Jets Grounded by Donald Trump Order Amid Crash Fallout
Update: 3/13/2019, 2:58 p.m. – President Donald Trump announced on Wednesday that all Boeing 737 MAX 8 aircraft in the United States would be grounded in the aftermath of an Ethiopian Air crash this past weekend.
"It's a terrible, terrible thing," Trump said. "Boeing is an incredible company," he said in defense of the large American multinational. "They are working very hard right now."
More than 50 nations around the world have ordered the MAX 8 jets grounded following the crash, which was the second from the model within five months. Analysis has pointed to similarities between the two tragedies, suggesting a potential problem with the model.
Boeing's stock price continued to decline on Wednesday, having lost more than 3 percent at the time of writing and dropping to below $364 per share, a dip of more than $11 since trading opened.
Original story: Boeing's stock price dropped significantly as a growing number of countries grounded flights by 737 MAX 8 jets in the wake of the Sunday Ethiopian Airlines crash that left 157 dead.
The American aviation multinational giant lost $12.7 billion in market value on Monday, according to The Wall Street Journal (WSJ). The company's stock value declined sharply, going from about $420 per share on Friday to about $380 as of Tuesday morning. On Tuesday morning alone, the share had declined by more about 5 percent at the time of writing.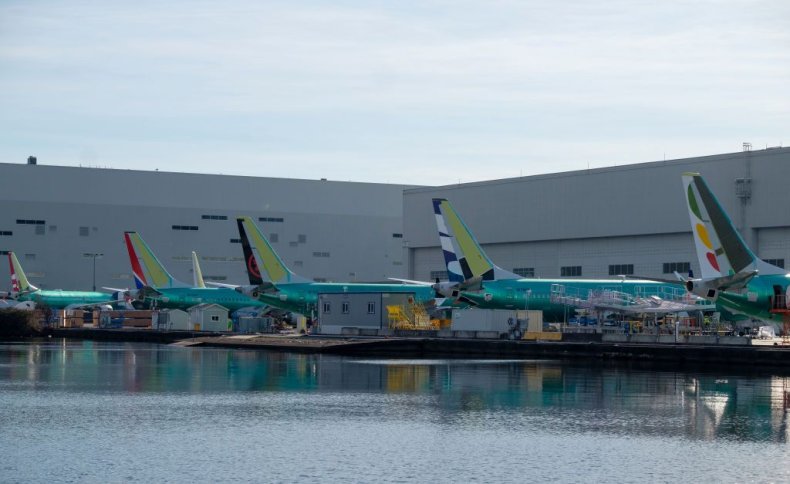 China and Indonesia were the first to order airlines under their jurisdiction to ground their Boeing 737 Max aircrafts in the wake of the Ethiopian Airlines disaster. Malaysia, Australia, Singapore and the United Kingdom have since followed suit. France and Germany also announced Tuesday that they would be closing their airspace to the Boeing planes.
Several airlines in North Africa, Latin America and Asia have decided to ground flights as an investigation into the crash continues. In total, at least 27 airlines have grounded their Max 8 planes, The New York Times reported. Numerous countries and individual airlines also took the aircraft out of service, but these decisions have not had a widespread impact on air travel.
The Ethiopian crash followed another featuring a 737 Max 8 aircraft operated by Indonesia's Lion Air in late October 2018. That crash left 189 dead and raised concerns about possible issues with the Boeing model. Media reports at the time noted that pilots in many countries had not been required to be trained on a software update when the new model had been rolled out, but Boeing has maintained that existing safety protocols rendered additional training unnecessary. They have argued that pilots would be able to avert any potential problems by following the training they had previously received.
"We are confident in the safety of the 737 MAX," Boeing's Chief Executive Dennis Muilenburg said in a Monday message to employees, WSJ reported.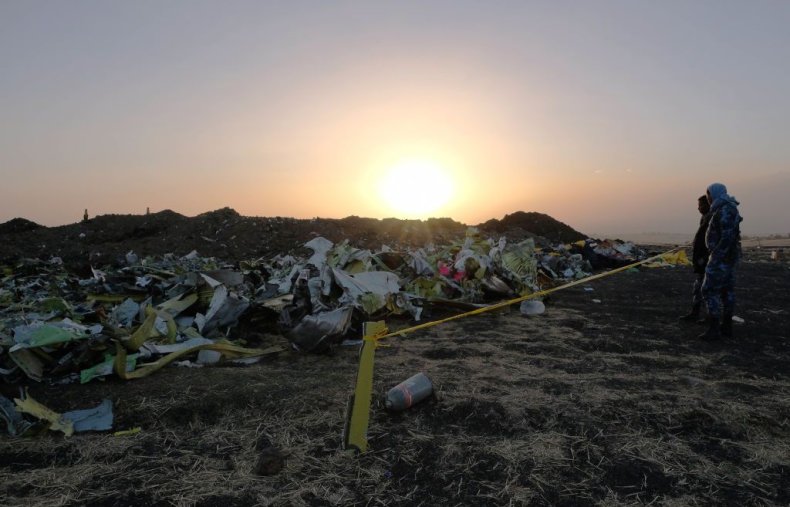 Within the United States, Southwest Airlines currently operates 34 of the aircraft and had ordered a total of 250, Gizmodo reported. American Airlines had ordered 100 and currently has 24 in service.
"American continues to collaborate with the FAA [Federal Aviation Administration] and other regulatory authorities, as the safety of our team members and customers is our number one priority. We have full confidence in the aircraft and our crew members, who are the best and most experienced in the industry," a spokesperson for American Airlines told the news site.
Investigators from the U.S. have traveled to Ethiopia to assist with the crash inquiry. The so-called black box, which includes voice and data recorders, was recovered on Monday and will be reviewed so investigators can gain a better understanding of what occurred in the minutes before the crash.