Boko Haram Attacks Village Near Chibok, Abducting Three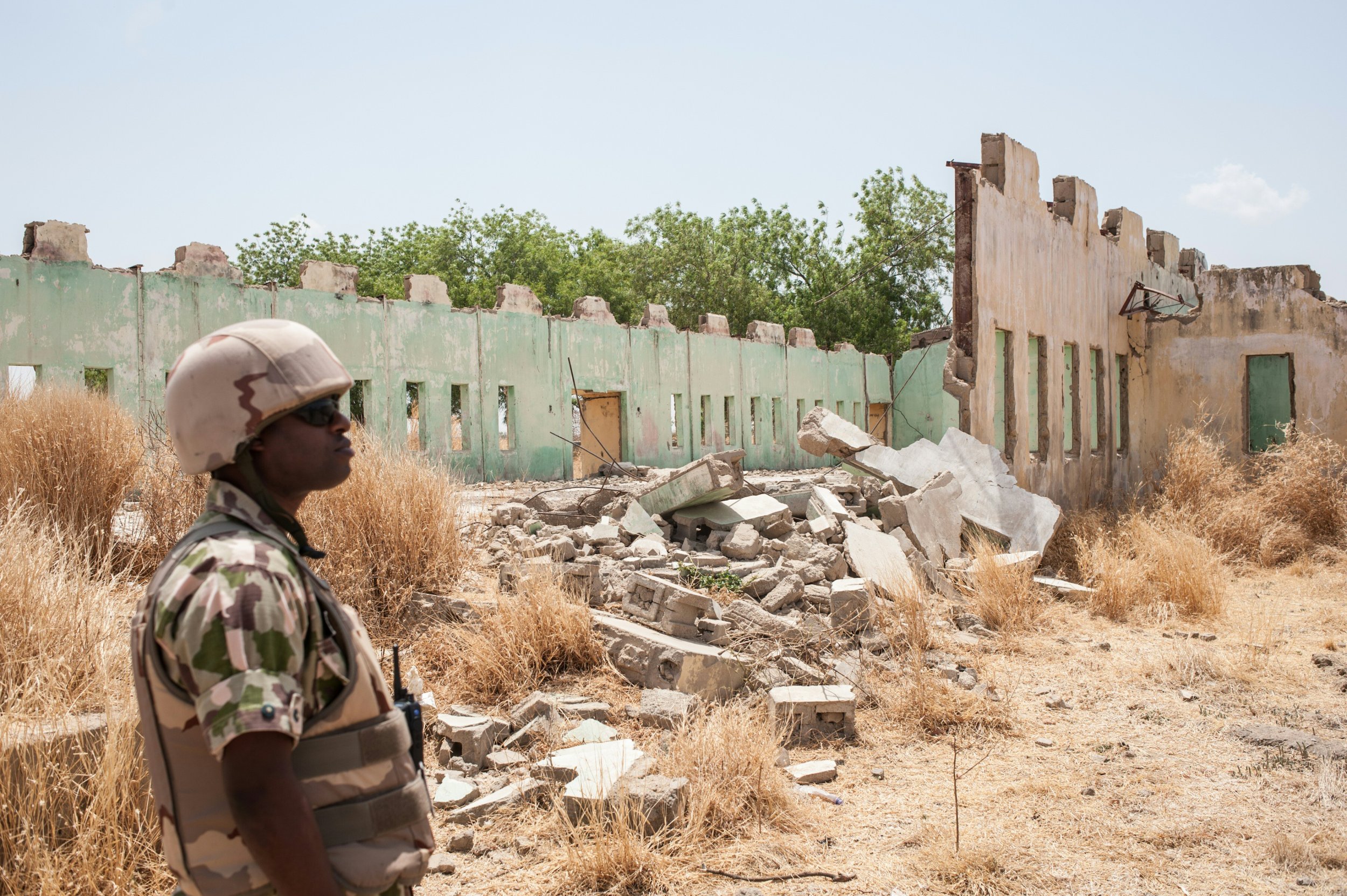 Boko Haram has attacked a village near Chibok, the emblematic Nigerian town from which the militant group abducted almost 300 schoolgirls in 2014, killing at least four people.
Members of the extremist organization raided Kautuva, which lies close to Chibok in Nigeria's northeastern Borno state, on Tuesday, setting houses on fire and kidnapping three women, villagers and a vigilante group pursuing the militants told Reuters. A resident who gave his name as Ali Pagu said that some survivors managed to flee the militants to Chibok.
Boko Haram kidnapped 276 schoolgirls from a school in Chibok in April 2014. While 57 of the girls escaped immediately afterwards, the vast majority remain in captivity and have become the most high-profile victims of the Islamist group's insurgency. In May, activists and the Nigerian Army claimed that the first of the Chibok girls since April 2014 had been freed after a girl breastfeeding a child was found by vigilantes on the fringes of the Sambisa Forest, Boko Haram's stronghold in Borno.
Nigerian President Muhammadu Buhari has vowed multiple times to rescue the rest of the Chibok girls, but there have been few signs of progress since the first girl was found in May. A Nigerian military offensive against Boko Haram has reclaimed much of the territory once held by the radical group—which pledged allegiance to the Islamic State militant group (ISIS) in 2015.
Despite the loss of territory, the militants retain the ability to carry out regular suicide bombings and gun attacks in Nigeria and surrounding countries. Boko Haram killed more than 30 soldiers and displaced 50,000 people in an attack on the town of Bosso in Niger earlier in June. The militants have been directly responsible for just under 300 deaths in Nigeria in 2016, according to the Council on Foreign Relations' Nigeria Security Tracker.