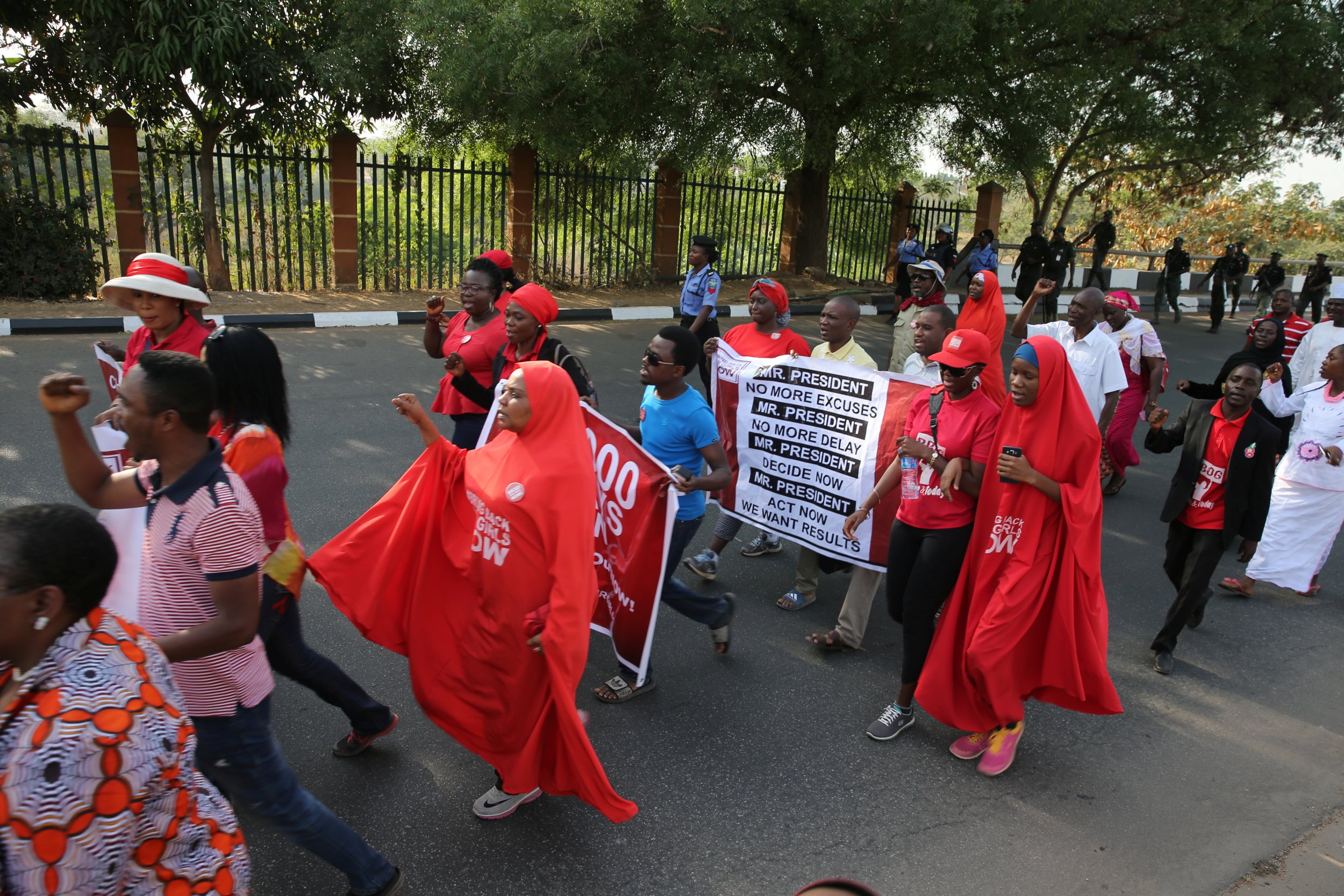 Boko Haram has dramatically increased its recruitment and use of children in suicide attacks, according to the United Nations children's agency.
Boko Haram, the Islamist group that has waged a campaign of violence and terror across parts of west and central Africa since 2009, used 27 children in the first quarter of 2017, compared to nine during the same period last year. That's a 200 percent increase and nearly as many children that were used in the whole of last year—30—said Marie-Pierre Poirier, Unicef's regional director for West and Central Africa.
Related: How Boko Haram spreads hunger beyond Nigeria's borders
One recent example in northern Cameroon saw a boy believed to be around 12 detonate a bomb in the district of Kolofata. The February attack killed two people.
Since 2014, 117 children have been used in to carry out bomb attacks in public places in Nigeria, Cameroon, Chad and Niger, the four countries affected by Boko Haram. In the "vast majority" of cases, says Unicef, girls were used by the group. An untold number of them have also been victims of sexual violence. In 2014, four children were used by the group, rising to 56 in 2015. Since the beginning of 2017, there have been 27 suicide attacks in northeastern Nigeria, which Unicef calls a "sharp increase."
"These children are victims, not perpetrators," Poirier said in a statement on Wednesday. "Forcing or deceiving them into committing such horrific acts is reprehensible."
Unicef's report is released ahead of the three year anniversary of the abduction of more than 200 schoolgirls from the northeastern Nigerian village of Chibok. The majority of those girls are still missing.
Boko Haram is not the only armed group to use children in its attack. The Islamic State militant group has long used children to not only carry out suicide attacks, but to hunt down and execute hostages on camera.