Children Carry Out One-Fifth of Boko Haram Suicide Attacks: U.N.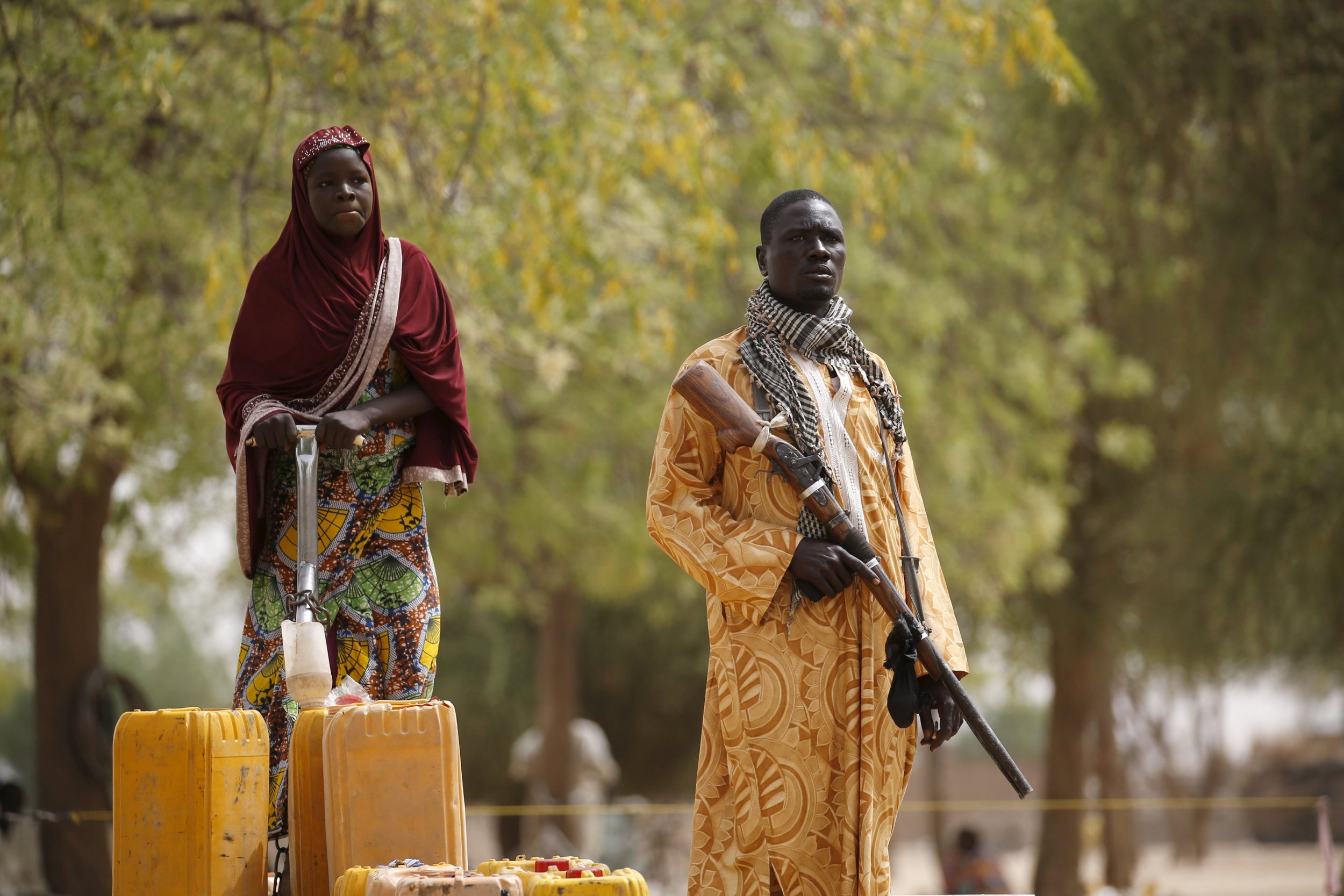 One-fifth of suicide bombers used by the militant group Boko Haram are children and the vast majority of them are girls, according to a new report from the United Nations.
In 2015, 44 children carried out suicide bombing attacks in Nigeria, Cameroon, Niger and Chad, compared to four in 2014, the report said. Girls made up 75 percent of the child bombers, said the report from UNICEF, the U.N. children's agency.
The report was released two years after 276 schoolgirls were abducted from their school in Chibok, northeastern Nigeria, by Boko Haram. None of the girls have been rescued and it's believed some have been used by the group as suicide bombers.
"Let us be clear: these children are victims, not perpetrators," Manuel Fontaine, UNICEF regional director for West and Central Africa, said in a statement on Tuesday. "Deceiving children and forcing them to carry out deadly acts has been one of the most horrific aspects of the violence in Nigeria and in neighbouring countries."
Last month, a young girl was arrested in northern Cameroon after being found with explosives. She claimed to be one of the missing Chibok girls, although this was later found not to be the case. In January, a 10-year-old girl carried out a suicide bombing at a marketplace in Maiduguri, Nigeria, that killed more than 16 people.
Between January 2014 and February 2016, Cameroon saw the largest number of suicide attacks involving children, 21, followed by Nigeria, 17, and Chad, 2. In 2015, children were used in half of all suicide bombings in Cameroon and one in seven attacks in Nigeria. According to UNICEF, the persistent use of children in suicide attacks "has created an atmosphere of fear and suspicion that has devastating consequences for girls who have survived captivity and sexual violence by Boko Haram" in northeastern Nigeria.
Additionally, children who have escaped armed groups are treated with suspicion and seen as potential security threats, often resulting in stigma and discrimination in the villages or communities they return to.
"As 'suicide' attacks involving children become commonplace, some communities are starting to see children as threats to their safety," said Fontaine. "This suspicion towards children can have destructive consequences; how can a community rebuild itself when it is casting out its own sisters, daughters and mothers?"
More than one million children have been displaced by the conflict involving Boko Haram, which is now in its sixth year, and nearly 2,000 schools are closed due to looting or damage, or are being used as shelters for internally displaced people. Thousands of children have been separated from their parents or reported as unaccompanied,. said UNICEF.