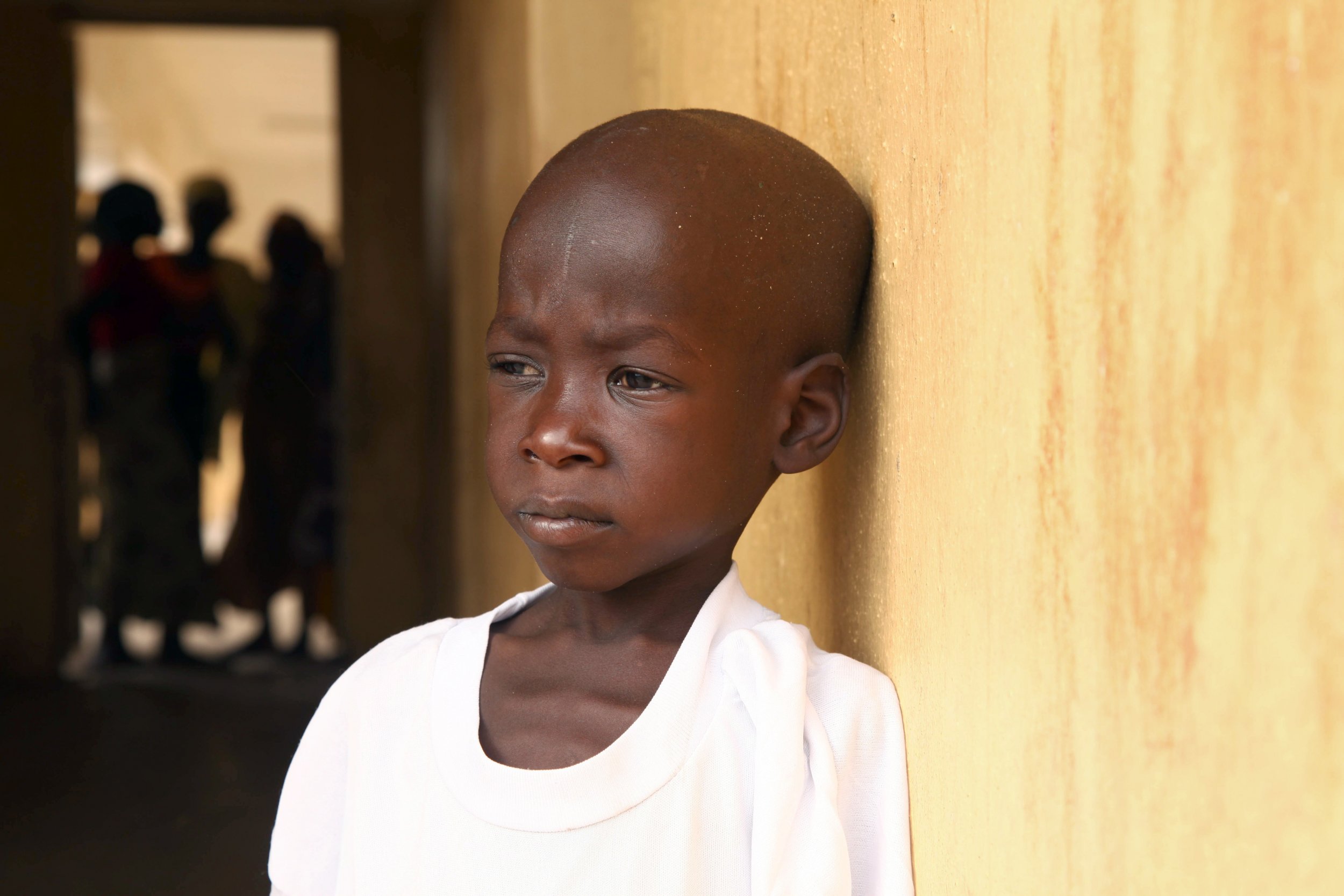 Boko Haram's insurgency in northern Nigeria has left almost 6,500 children severely malnourished in camps for those displaced by the militants.
The Nigerian group has displaced more than 2.6 million people and killed around 20,000 since launching military operations in 2009 from their home state of Borno, in the country's northeast. The insurgency has devastated infrastructure in northeast Nigeria and surrounding countries, forcing 1.4 million children to flee their homes and disrupting their education.
During 2015, 6,444 cases of severe malnutrition were recorded among children living in camps for Internally Displaced Persons (IDP) in Borno state, the head of the state's primary health care board, Sue Mele, said on Monday. A further 25,511 were found to have mild to moderate symptoms of malnutrition, Mele said.
The United Nations warned earlier in February that 54,000 Nigerians in Borno state are at risk of starving to death, as the insecurity in the region makes it almost impossible for aid deliveries to take place or for civilians to escape. A total of 3.9 million people in northeast Nigeria require some degree of food aid, the U.N. said.
Nigerian President Muhammadu Buhari pledged in December 2015 that the return of Nigerians displaced by Boko Haram would begin in 2016 and that the process was being hampered by the damage to infrastructure caused by the militants. Borno state governor Kashim Shettima previously estimated that the cost of rebuilding schools, hospitals and other infrastructure destroyed by Boko Haram—which pledged allegiance to the Islamic State militant group (ISIS) in March 201— would exceed $1 billion.
The Nigerian president stated in December 2015 that Boko Haram had been "technically" defeated by the country's military, after much of the militants' territory was taken back in 2015 and they were confined to the remote Sambisa Forest in Borno. Despite such claims, Boko Haram has continued carrying out deadly suicide attacks in Nigeria and its neighbors during 2016. In January, more than 80 people were killed when suspected Boko Haram fighters, armed with guns and firebombs, ransacked the village of Dalori near Maiduguri, the state capital of Borno.