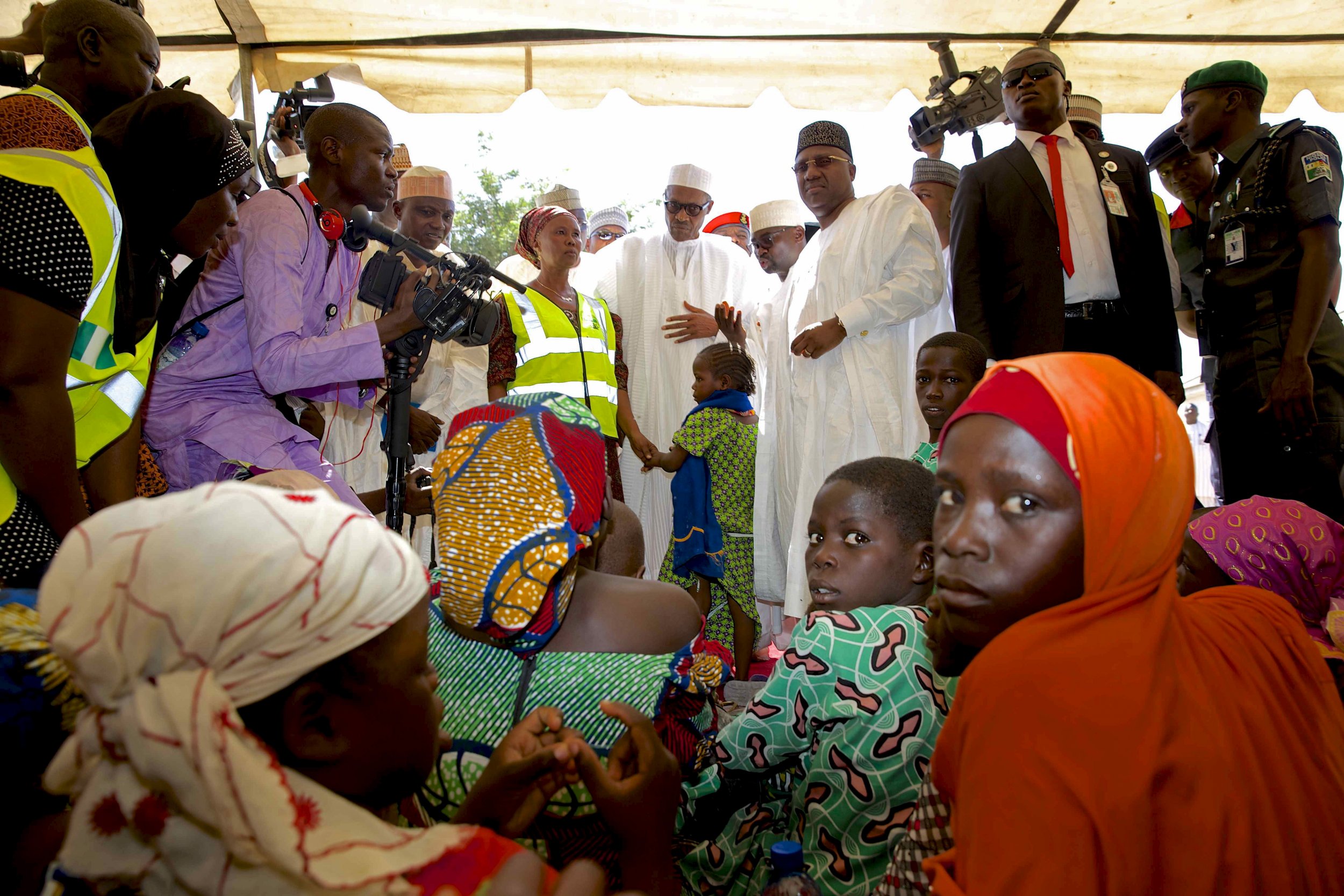 Nigerian President Muhammadu Buhari told former British Foreign Minister David Miliband that the millions of people displaced from their homes by Boko Haram would start the process of returning in 2016, News24 Nigeria reported on Thursday.
The militant group's ongoing six-year insurgency, which has spread from northeastern Nigeria to neighboring countries, has killed at least 17,000 people and internally displaced more than two million, 10 percent of whom live in government-run camps, AFP reported. A September report by UNICEF said that 500,000 children had been uprooted and forced to flee their homes in the previous five months alone.
Buhari has set a deadline of the end of December for the Nigerian Army to retake all territory currently held by Boko Haram, which has been forced back into its Sambisa Forest stronghold in the northeastern Borno state. After a meeting with the International Rescue Committee, a humanitarian aid agency headed up by Miliband, the Nigerian president said that efforts to return the internally displaced persons (IDPs) to their homes would begin "in earnest" in 2016.
"They will return to their communities to meet destroyed schools and other infrastructure which have to be rebuilt," said Buhari, who added that Nigeria would "welcome all the help we can get" to redevelop areas destroyed by the militants.
As well as the human cost, Boko Haram's militancy has had a devastating impact on Nigeria's infrastructure, particularly in Borno. State governor Kashim Shettima estimated in a September interview with Bloomberg that the cost of rebuilding hospitals, schools and other facilities destroyed by the militant group—which pledged allegiance to the Islamic State militant group (ISIS) in March—would exceed $1 billion.
Boko Haram has also stepped up its attacks outside its homeland since an 8,700-strong Multi-National Joint Task Force to fight the militant group was created in March. The task force is headed up by Nigeria but also draws troops from Cameroon, Chad, Niger and Benin. Multiple suicide bombings in the Lake Chad region of Chad in recent months have displaced more than 50,000 people.