Despite Continued Attacks, Nigerians Still Believe Buhari Can Defeat Boko Haram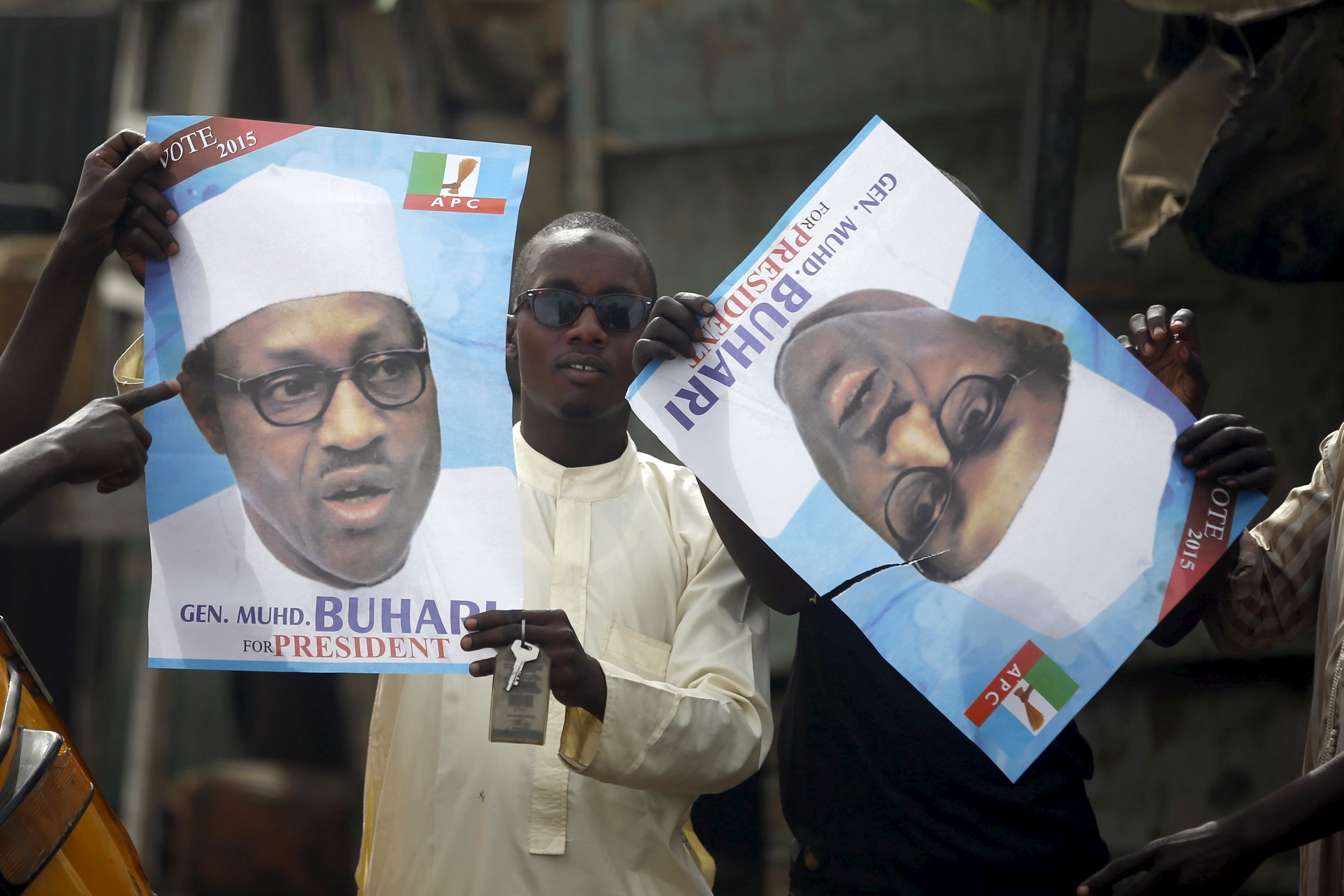 Nigerian President Muhammadu Buhari was clear in his first address to the nation after winning the election in March. "You voted for change," he said. "And now change has come." His supporters were jubilant. "Sai Baba!" they chanted, declaring him one of a kind.
Buhari's public confidence in his own abilities has remained steady the months since. But so too has the rate of attacks by Boko Haram, the insurgent group Buhari has vowed to defeat by the end of the year. Recently, the government has seemed vague on its definition of victory. The continued constant threat of violence was not the change Nigerians had voted for, but many are more optimistic than ever that Buhari can defeat Boko Haram. Eventually.
Nigeria's intelligence agency warned this week that Boko Haram continues to operate sleeper cells whose aim is to "conduct surveillance and carry out subsequent attacks" on the nation's capital, Abuja. Already, Nigeria has suffered enough violence to last a lifetime. In November alone, more than 65 people died in a string of attacks attributed to Boko Haram.
Following a November 18 attack in a phone market in Kano, when two suicide bombers—one of them an 11-year-old girl—killed 14 people, Buhari addressed the nation through his Senior Special Assistant on Media and Publicity, Garba Shehu . The president pleaded with Nigerians "not to despair in the face of cowardly terrorist attacks." He again promised that Boko Haram would be defeated "very soon."
Speaking to Newsweek, Shehu clarified the government's definition of victory. "[The group's defeat] will mean that they will no longer hold any territory claiming to be their own," he says. "They will no longer be able to launch the kinds of attacks that would allow them to seize land."
With the support of neighboring countries Chad, Cameroon and Niger, the Nigerian government has regained almost all of the areas Boko Haram once considered strongholds. In June, Nigeria's military headquarters moved from the capital city Abuja to Maiduguri, the epicenter of Boko Haram attacks in the northeastern region.
But Shehu warns that beating Boko Haram does not include preventing the group from carrying out the kinds of attacks Nigeria has seen recently. "To say that there would be no more terror activities, it's like promising a given society that there would be no more crime," he says. "It doesn't happen anywhere."
Tolu Ogunlesi, the Lagos-based West African editor of The Africa Report and a blogger for the Financial Times, believes the work the government has done so far is giving Nigerians confidence.
"I'm convinced that Boko Haram has been significantly degraded as a fighting force," he says, via email. He gives credit to the efforts made by former president Goodluck Jonathan towards the end of his presidency to fight the group, and points to Buhari's moves to boost military morale.
Buhari has placed tackling the military's chronic lack of suitable equipment at the top of his agenda. He has even gone so far as to pardon soldiers believed to have been unfairly court-martialed under the previous administration for refusing to fight unless they got better weapons.
But the Nigerian president's more immediate priority is defeating Boko Haram, which since 2009 has killed over 20,000 people, displaced millions, and at its peak, controlled vast territory in the northeastern region equivalent to the size of Belgium.
"We are not foolish," says Fatima, a bank worker in Borno state, one of the areas most affected by the violence. (She asked Newsweek not to use her last name for security reasons.) "None of us want to live in fear, but we can see he is trying hard to do as he promised. It's not easy."
Does she accept the government's insistence that victory against Boko Haram doesn't mean an end to suicide attacks? "We don't know who a lot of these people are with bombs, that's why it's not easy," she says.
Nigerians see the government's treatment of internally displaced persons (IDP) as another sign of progress. There are an estimated 2-to-3 million IDPs in the country, directly related to the six-year insurgency. Vice President Yemi Osinbajo is leading the government's rehabilitation project, which has started to shift its focus to returning people back to their homes.
The fact that the government has shown a commitment to returning IDPs back to their homes, and returning the country to a sense of normalcy, is comforting to many in Nigeria.
"The feeling in this part of the country is that the days of Boko Haram storming villages is over for now," says a Nigerian U.N. aid expert (who asked not to be named). She visited an IDP camp in Maiduguri following the attacks in Yola and says people are beginning to think about the future and about how they can rebuild their lives.
For editor Ogunlesi, these are small but positive steps . "Boko Haram has now shifted from the open military confrontations and territory-seizing of 2014 and early 2015," he says. "These for me are proof of how much things have changed for the better in the region."
But what if Buhari misses his self-imposed deadline of defeating Boko Haram by the end of the year? "Missing the deadline will definitely cost the government some goodwill," Ogunlesi says.
The U.N. aid expert feels the government's work can keep Nigerians hopeful and optimistic—but only for so long. "The sense is that things are under better control," she says. "But are we safe?"