Officials Say Boko Haram Sleeper Cells Active in Nigerian Capital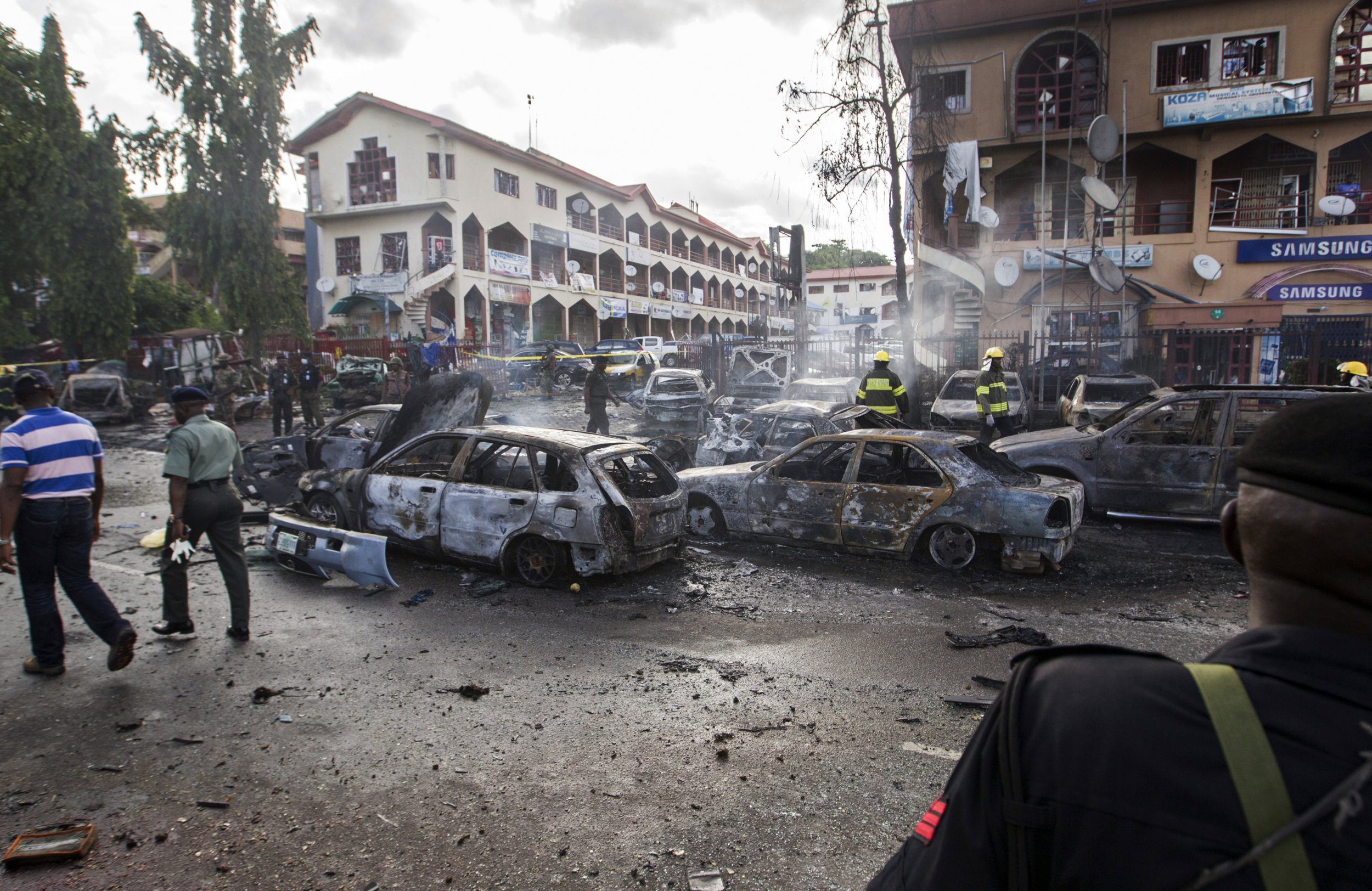 Boko Haram has established sleeper cells in the Nigerian capital of Abuja, the country's intelligence agency warned in a statement, the AFP reports.
The militant group, which has conducted a six-year insurgency in Nigeria and neighboring countries, was originally based in northeast Nigeria. In a statement released on Saturday, however, Nigeria's Department of State Services (DSS) said it has arrested 12 suspected Boko Haram activists in and around Abuja since late October. The activists are suspected of preparing for attacks on the city.
The DSS statement said that "the Boko Haram terrorist group has continued to establish and operate sleeper cells whose (sole) mandates are to conduct surveillance and carry out subsequent attacks in the FCT," referring to the Federal Capital Territory, where Abuja is located. The DSS warned civilians to remain vigilant for militants attempting to "capitalize on the excitement of the yuletide season to launch attacks in the city," according to Nigerian daily Vanguard. A total of some 17,000 people have been killed by Boko Haram since 2009, according to AFP.
As well as Nigeria, Boko Haram has expanded its attacks in recent months to include neighboring countries Cameroon, Chad and Niger. Members of the militant group are being blamed for a triple suicide bombing which killed around 30 people on a Chadian island on Lake Chad on Saturday. The group was behind several previous attacks on the Nigerian capital, including the bombing of a United Nations building in 2011 that killed 25 people, according to AFP.
The Nigerian Army announced on Sunday that it had commenced air and ground strikes against Boko Haram in the Sambisa Forest, which the military described in a statement as "the remaining strong point" of the group. The military cleared at least 11 Boko Haram camps, killing militants and rescuing captives, the statement said, though three army soldiers were also killed in the operation.
Nigerian President Muhammadu Buhari has given the military until the end of December to liberate any remaining Nigerian territory held by Boko Haram. The Nigerian Minister of Information and Culture, Alhaji Lai Mohammed, said on Sunday that while he believes the military will be successful in taking back territory from Boko Haram, sporadic attacks by the group are likely to continue.
"What the military can do is only to liberate all our territories from the hold of Boko Haram members, said Mohammed, during a visit to Maiduguri, northeastern Nigeria, the capital of Borno state where the militants have been particularly active. "If we think that there will be no more bombings after December, it is not feasible."