Boko Haram Ahead of ISIS as World's Deadliest Militant Group, New Study Says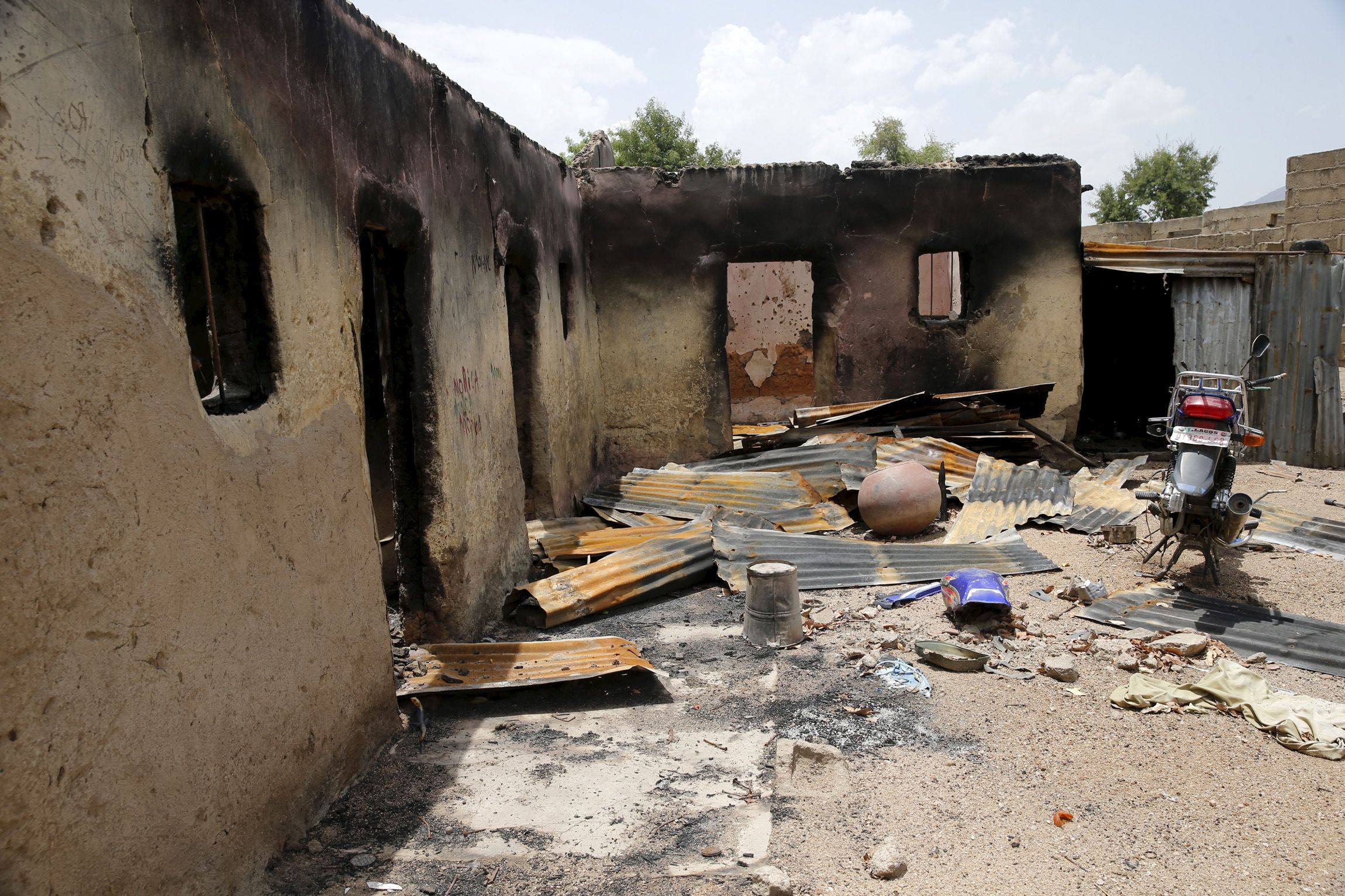 As the Islamic State militant group (ISIS) continues to spread its bloodthirsty brand of extremism in Europe, Africa and the Middle East, a new study has named the Nigerian militant group Boko Haram as the deadliest in the world.
The Institute of Economics and Peace at the University of Maryland has released its Global Terrorism Index 2015 and it shows that Boko Haram was responsible for more deaths than any other militant group in the world last year. The group, which continues to wage an insurgency against authorities in Nigeria's northern provinces, was responsible for 6,664 deaths in 2014 in comparison with ISIS, which killed 6,073.
The Nigerian group's killings in 2014 increased more than 300 percent on the previous year, the report said. The attacks included a number of suicide bombings and the razing of dozens of villages and towns. In the same year, Human Rights Watch also documented a series of offenses including "murder, torture and rape" that amounted to "crimes against humanity." Three northeastern Nigerian states, Adamawa, Borno and Yobe, remain under a state of emergency because of Boko Haram's attacks.
Boko Haram has continued its deadly activities into 2015 with the group pledging allegiance to ISIS in an audio message purportedly from the group's elusive leader Abubakar Shekau in March. It subsequently renamed itself the Islamic State's West Africa Province. On Tuesday, Boko Haram was suspected of responsibility in an explosion that killed more than 30 people in the northeastern city of Yola. A day later, two female suicide bombers, one thought to be 11-years-old, killed at least 15 people at a busy mobile phone market in the northern city of Kano.
Worldwide militant attacks are now at their highest ever, representing a level nine times higher than in 2000, according to the report. Deaths from attacks increased by 80 percent in 2014 as 32,658 people were killed. Seventy-eight percent of the attacks were concentrated in only five countries: Pakistan, Nigeria, Afghanistan, Syria and Iraq.
Between them, ISIS and Boko Haram were responsible for 51 percent of the deaths linked to militant groups in 2014.
Boko Haram has waged an insurgency in Nigeria since 2009 in its bid to create a mini-state under Islamic law. It has forced at least 2.6 million people from their homes, killing at least 17,000 people and abducting hundreds, including the 276 schoolgirls kidnapped in Chibok village in April last year that prompted an international outcry. As of April, a year after their kidnap, 219 of the Chibok schoolgirls remained missing. A group of around 50 managed to escape.
As the West African country's newly-elected President Muhammadu Buhari, himself from northern Nigeria, seeks to eradicate the group by the end of the year, he ordered the arrest of the country's former national security adviser on Wednesday for alleged theft of approximately $2 billion set aside for the fight against the militant group.