Nigerian President Muhammadu Buhari Orders Arrest of Former National Security Adviser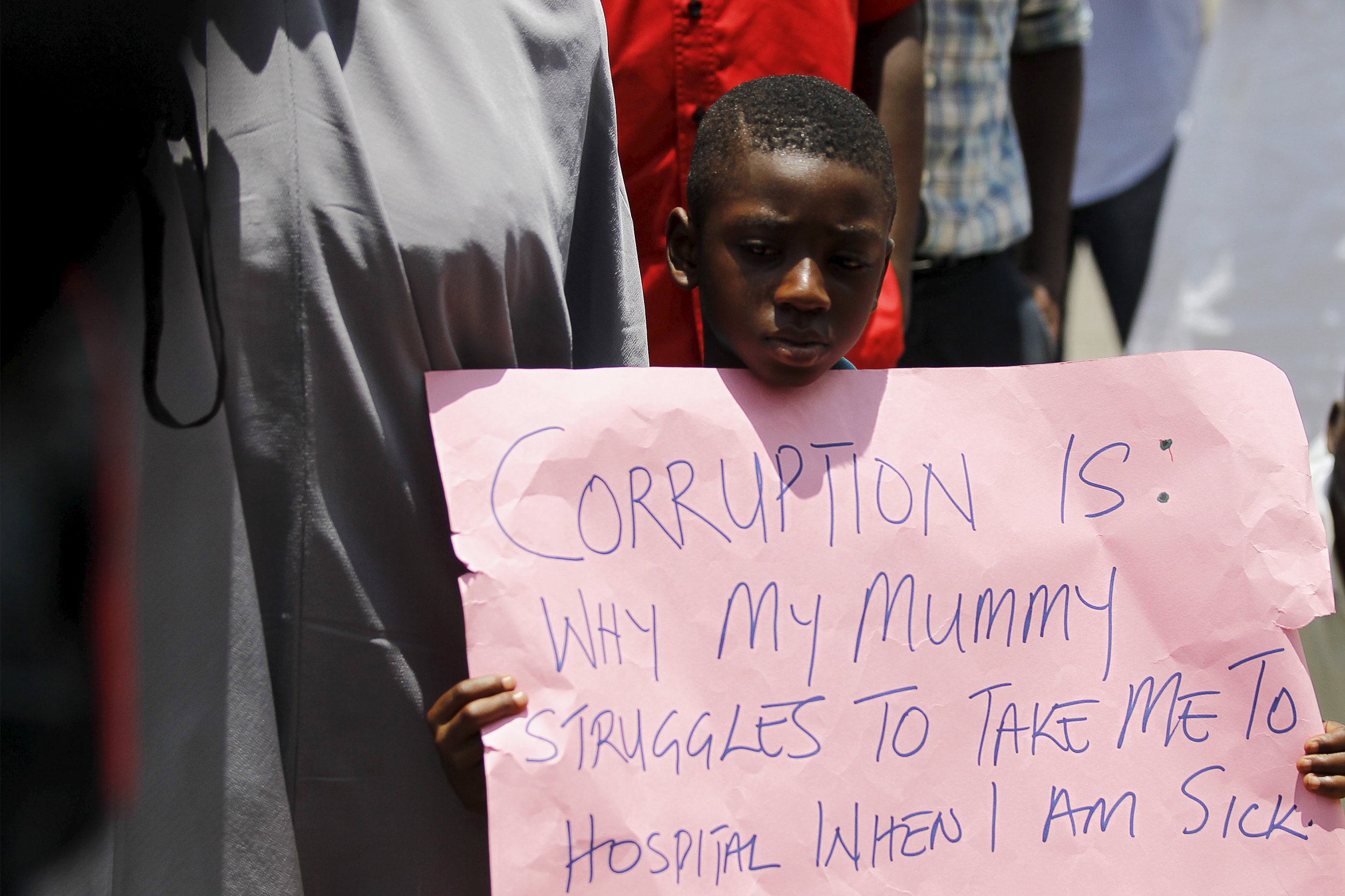 Nigerian President Muhammadu Buhari ordered the arrest of the country's former national security adviser on Wednesday for the alleged theft of around $2 billion originally meant to fund the fight against Boko Haram.
The BBC reports that Sambo Dasuki, who became a key adviser to Nigeria's ex-President Goodluck Jonathan in 2012, is accused of giving "phantom contracts" to purchase 12 helicopters, four fighter jets and munitions worth $2.9 billion, which were never supplied. The armaments were due to be employed against the militant group, which has murdered more than 3,500 civilians so far this year, according to Amnesty International.
The 60-year-old denied the claims during an interview on Wednesday with PR Nigeria, saying that he was never invited to the presidential committee , which is currently investigating arms procurement as part of Buhari's promise to combat endemic corruption since taking office in May.
"I have never been invited formally or informally to appear before the panel," Dasuki told the news agency.
Buhari removed Dasuki — who previously oversaw the country's fight against Boko Haram — from his government in July. Buhari also dismissed all of the country's top military officials because of mounting violence in the country, after the militant group killed hundreds of civilians in their bid to establish an Islamic state, New York Times newspaper reported at the time.
Dasuki is currently under house arrest, ordered by Nigeria's State Security Service, as part of an ongoing trial for allegedly possessing illegal firearms, Nigerian newspaper Premium Times reported in November. A Federal High Court had, however, permitted Dasuki to travel abroad for cancer treatment.
This is not the first time that Dasuki has been accused of mishandling state funds. Last year, he was at the center of a row over Nigeria's unorthodox arms procurement in South Africa. He was called before a Senate committee after South African authorities blocked a $5.7 million bank transfer and seized suitcases stashed with $9.3 million in cash.
President Buhari was criticized for taking an extended time to compose his cabinet since his election in May, earning himself the nickname Baba Go-Slow, and now faces a number of challenges to fulfill pre-election promises.
Boko Haram continues to bombard Nigeria , which is the continent's largest oil producer , with a wave of bombings, assassinations and abductions, since the group launched military operations in 2009. More than 1,100 schools have been destroyed by the group so far this year, the UN said on Monday, AFP reports.