Boko Haram Violence Has Displaced an Estimated 800,000 Children in Nigeria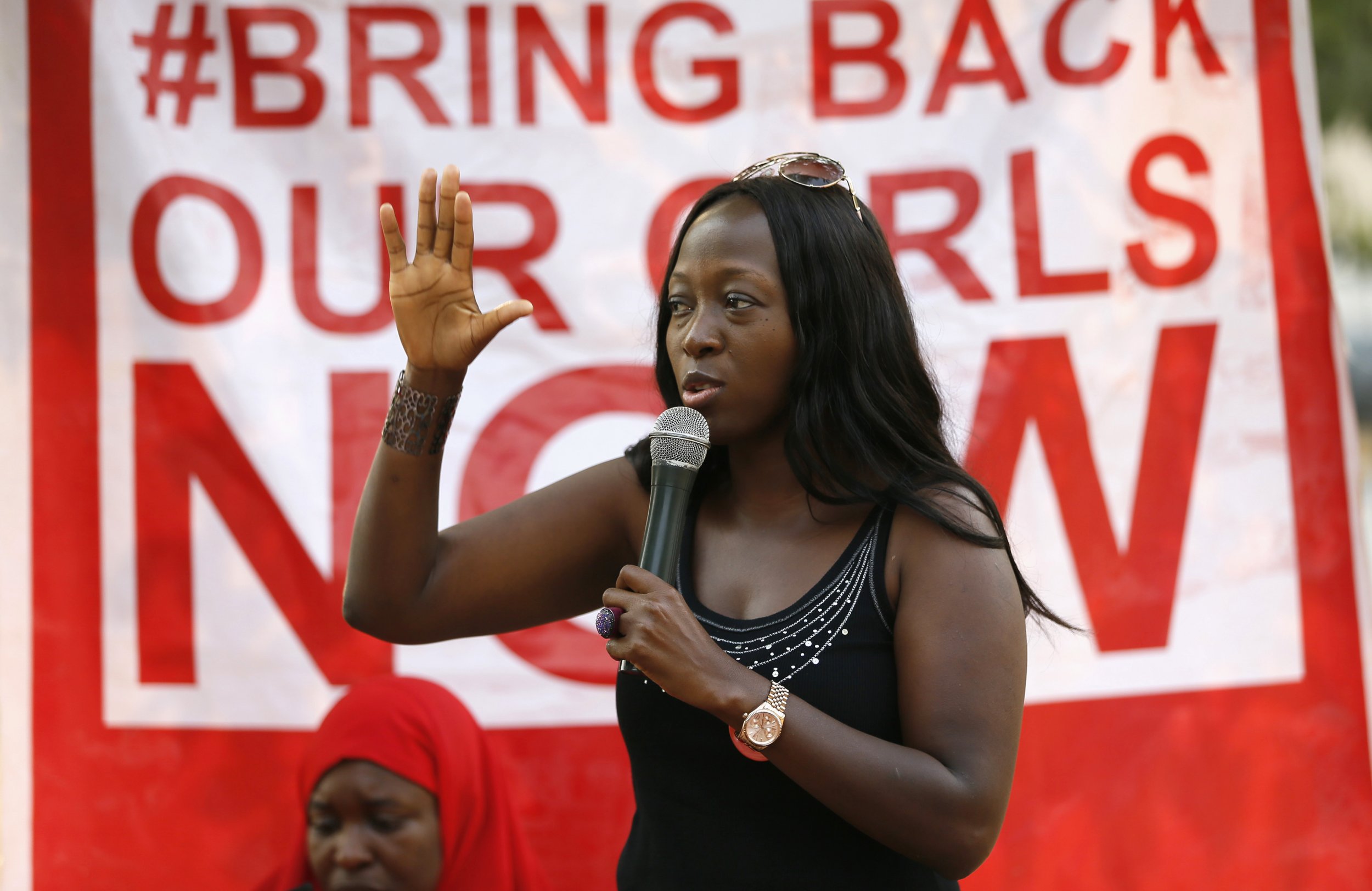 The number of children forced to flee violence between the Islamic militant group Boko Haram, the Nigerian military and civil defense groups has more than doubled in the past year, with an estimated 800,000 children displaced throughout Nigeria, United Nations children's agency (UNICEF) said in a report released on Monday.
The report comes a day before the one-year anniversary of the overnight kidnapping by Boko Haram of 276 school girls from their dormitories in Chibok in northeastern Nigeria. The students were in the midst of exam preparation when the kidnapping occurred.
The kidnapping attack was condemned by international leaders at the time and spawned a social media hashtag called #BringBackOurGirls. Despite the international outcry, more than 200 girls have not been returned to their families and there are fears many may have been sold or forced to marry.
In its report, titled Missing Childhoods, UNICEF says that children in regions where Boko Haram is active have faced abduction and conscription by the group as soldiers, look-outs, porters and cooks. Young women face rape, forced marriage and labor. Children are also being used as weapons, UNICEF says, citing the example of a young girl sent to the northeastern city of Maiduguri with a bomb strapped to her in March. Seventeen people were killed in the attack when the bomb was detonated at a market, the site of previous attacks.
"The abduction of more than 200 girls in Chibok is only one of endless tragedies being replicated on an epic scale across Nigeria and the region," Manuel Fontaine, UNICEF regional director for West and Central Africa, said in a statement accompanying the report.
"Scores of girls and boys have gone missing in Nigeria—abducted, recruited by armed groups, attacked, used as weapons, or forced to flee violence. They have the right to get their childhoods back," said Fontaine.
The report says 15,000 people have been killed by Boko Haram since 2009, when the group ramped up its violence. In 2014 alone, 7,300 people were killed by the group and more than 1,000 have died so far this year. Nigeria, with its population of 174 million people, has seen an estimated 1.5 million people flee their homes to escape Boko Haram-related violence. Many have fled within Nigeria while others have gone to Chad, Niger and Cameroon to seek refuge, where border crossings have nearly doubled in less than a year, according to the report.
The name Boko Haram loosely translates to "Western education is forbidden" in the Hausa language spoken throughout West and Central Africa. UNICEF says that the group is deliberately targeting students and teachers, and that between January 2012 and December 2014, it destroyed or damaged more than 300 schools and killed 196 teachers and 314 students.
Fewer children are now attending school out of fear for their safety: Sixty percent of the country's 10.5 million children out of school children live in the north, where Boko Haram is concentrated, UNICEF estimates.
The threat posed by Boko Haram was a central issue in the campaigns leading up to Nigeria's recent elections with President Goodluck Jonathan facing criticism for not doing enough to stop the group. Despite a promise by Jonathan that he would devote more resources to tackling terrorism, the election was won by opposition leader Muhammadu Buhari, who will be inaugurated as Nigeria's president on May 29.
Kimberly Brown, a Kenya-based legal consultant with international rights group Equality Now, which is working with local organizations in their efforts to bring back the kidnapped Chibok girls, says that those campaigning for their rescue are frustrated that more has not been done to locate or rescue them in the year since they were abducted. Apart from the few girls who have managed to escape, there has essentially been a communication blackout between families and campaigners and the missing girls, Brown says.
Brown says she is hopeful the change in leadership in Nigeria will bring a renewed focus on rescuing the Chibok girls.
"I think the Nigerian people spoke during the election and they made that very clear. The security situation wasn't being dealt with. Their discontent was felt during the election," said Brown.