John Bolton Says 'All Options' Open in Venezuela, Claims U.S. Turned Three Top Officials Who Appear to Still Support Maduro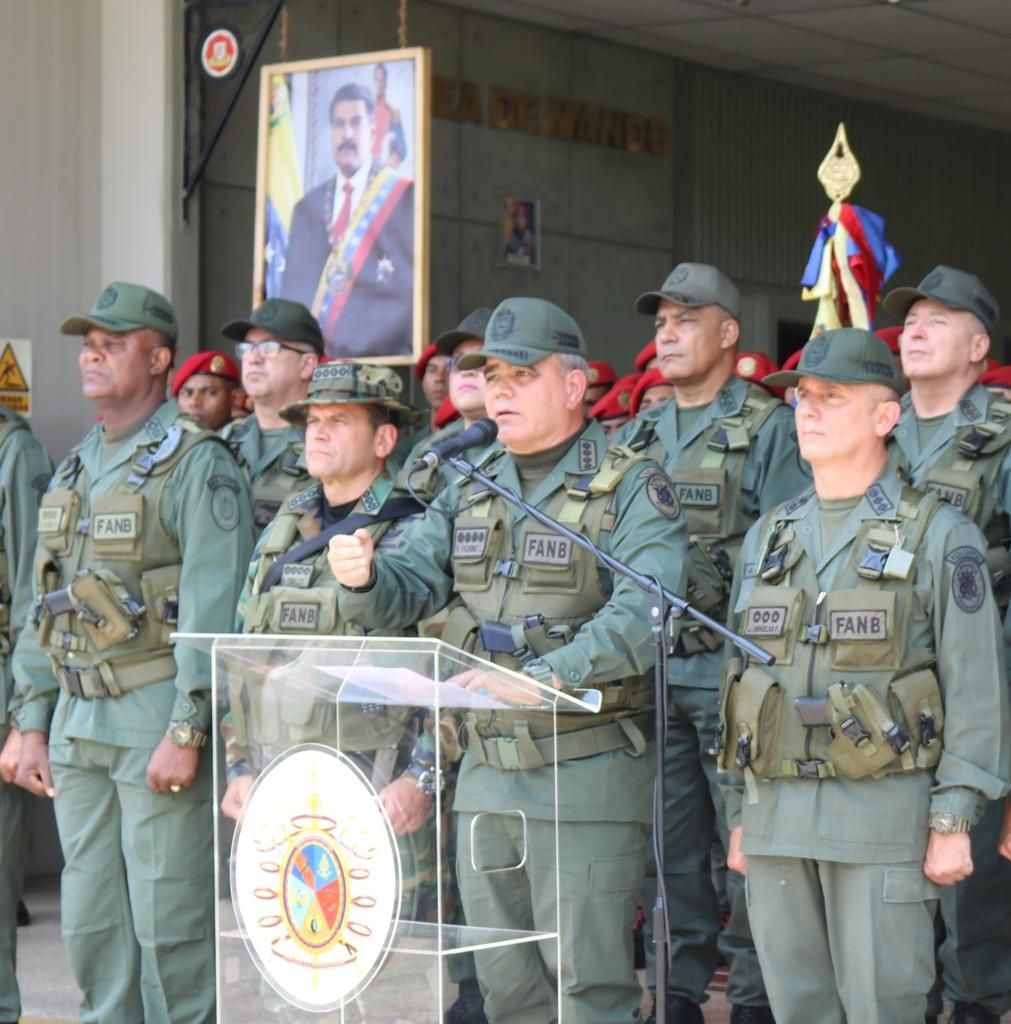 White House national security adviser John Bolton has said that the U.S. was actively backing opposition forces seeking to overthrow Venezuelan President Nicolás Maduro.
Amid clashes Tuesday between Venezuelan security forces and defectors supporting U.S.-endorsed National Assembly leader Juan Guaidó, Bolton told reporters that the administration's "principal objective" was "the peaceful transfer of power," but reiterated President Donald Trump's stance that "all options are on the table" in ensuring Maduro was unseated.
The U.S. has recognized Guaidó as acting president since January, cutting all ties with Maduro and targeting him with increasingly restrictive sanctions.
"We're providing support in a variety of respects, certainly we have done everything we can to get humanitarian assistance into the country, we're doing a lot of other things, some of which I'm not going to talk about," Bolton told said.
Asked if the U.S. was involved in Guaidó's decision Tuesday to rally an armed opposition to Maduro's government for the first time, Bolton simply said, "We feel very well-informed about what's going on."
At the same time, three top Maduro officials he claimed agreed to help oust Maduro—Defense Minister Vladimir Padrino, Supreme Court Chief Justice Maikel Moreno and Presidential Guard Commander Hernandez Dala—continued to publicly support the Venezuelan leader.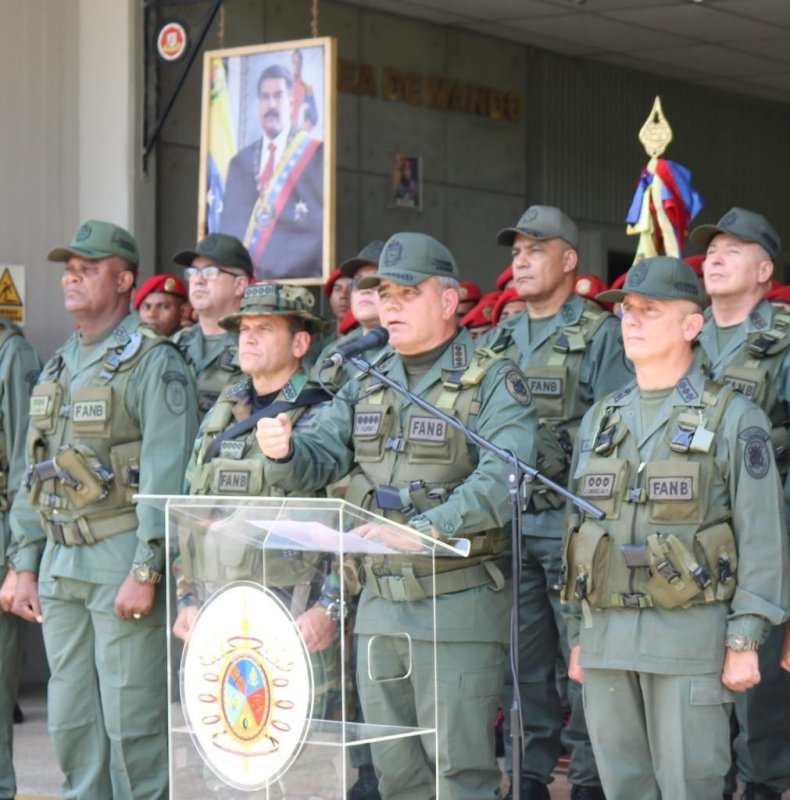 In a speech delivered shortly before Bolton's remarks, Padrino announced that the uprising had been "partly defeated" and continued commenting on social media in support of Maduro.
Earlier Tuesday, Moreno expressed his "overwhelming rejection of the illegal attempts of a small group of soldiers and civilians who seek to take by force the political power of the nation, against the Constitution and laws in force in the country."
It was unclear if Dala had offered any public statements in support of Maduro, though he was not known to have defected at the time of Bolton's talk.
Guaidó has previously claimed to have been in talks with members of the Venezuelan military, who have so far remained loyal to Maduro, though Tuesday was the first indication of a revolt as both sides blamed one another for a deteriorating economic crisis. Throughout the latest unrest, however, the three men named by Bolton have yet to switch sides.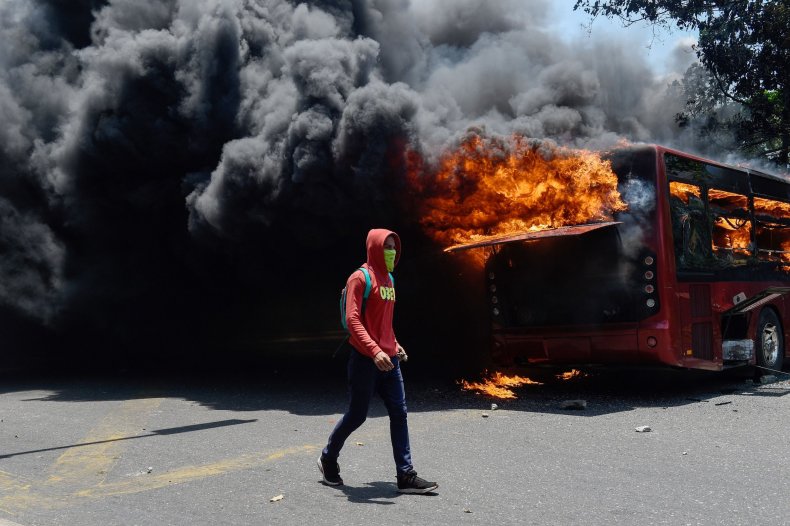 "They committed to support ousting Maduro and it's time for them now, if the Cubans will let them do it, to fulfill their commitments," Bolton said, accusing Havana of deploying up to 25,000 security forces in support of the fellow leftist-led Venezuelan government.
Russia has also sent personnel to Caracas, though a statement from Moscow's embassy suggested that they were not considering intervening in the political crisis. Bolton said Tuesday that U.S officials "expect Russia not to interfere" in the attempt to remove Maduro from power.
Most Latin American countries, along with the EU, Albania, Australia, Canada, Georgia, Israel, Japan, South Korea and Ukraine, have joined the U.S. in backing Guaidó. Those still recognizing Maduro, however, included—in addition to Cuba and Russia—Belarus, Bolivia, Cambodia, China, El Salvador, Iran, Lebanon, Mexico, Nicaragua, North Korea, the Palestinian National Authority, Serbia, South Africa, Syria, Turkey, the United Nations and Uruguay.
Tuesday's events have been referred to at times as a "coup," a notion Bolton hit out at because the U.S. recognized Guaidó as the country's legitimate leader. Maduro has previously used the term to describe previous attempts against his rule, which followed a reportedly U.S.-backed mutiny attempt against his predecessor Hugo Chávez in 2002 and other examples of U.S. intervention against left-wing political forces across Latin America.