Bolton Spars With Fox Host Over Trump's 'Lack of Knowledge' on Russia
U.S. National Security Advisor John Bolton berated his former boss, President Donald Trump, over his lack of knowledge dealing with Russia during his presidency.
Bolton appeared on the far-right Newsmax network's Rob Schmitt Tonight disagreeing with the host's opinion that Trump had been hard on Russia while he was in office, saying Trump was not competent to be president.
When Schmitt said the Trump administration's approach was "pretty tough on Russia, in a lot of ways," Bolton disagreed. Bolton argued that Trump "didn't understand what he was doing" in regards to Russia.
"This is not really a policy argument," Bolton said. "This is really about Trump's lack of any significant historical knowledge, his lack of strategic thinking, and frankly, his lack of thinking about pretty much anything other than what benefitted Donald Trump."
Bolton went on to say the former president only made moves that would benefit himself and his own political purposes, not the country.
"Why was he concerned about Ukraine in the summer of 2019? Because he wanted that DNC server," Bolton added. "Why was he concerned about corruption in Ukraine? Because he was looking for an excuse to cover the reason he was refusing to send $250 million of security assistance to the Ukraine, and only when that finally blew up in his face."
Schmitt interrupted Bolton saying that Trump eventually did send Ukraine assistance and even sold them arms. Bolton became more frank, asserting the assistance was mandated by Congress and that Trump "made up the reasons" that he did it to apply pressure for his own motives.
"But in almost every case, the sanctions were imposed with Trump complaining about it and saying we were being too hard," Bolton said. "The fact is that he barely knew where Ukraine was. He once asked John Kelly, his second chief of staff, if Finland were a part of Russia. It's just not accurate to say that Trump's behavior somehow deterred the Russians."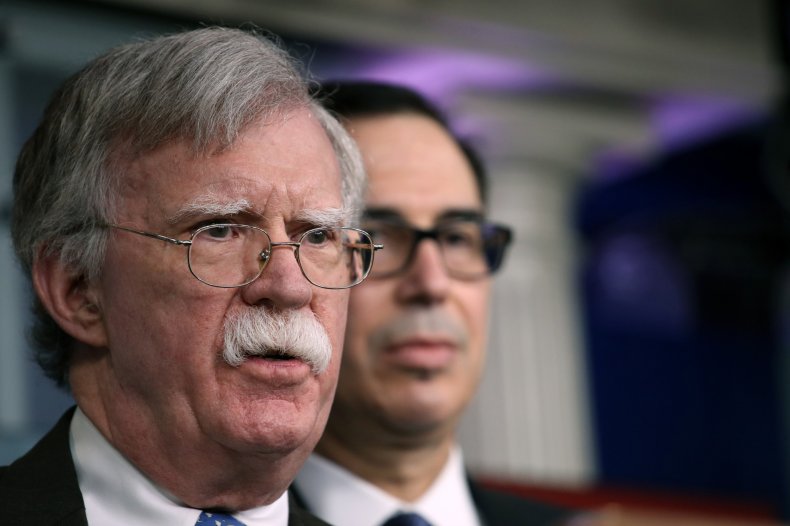 Schmitt insisted that it was unfair to say that Trump made no intelligent moves against Russia during his presidency. In a speech Saturday at the Conservative Political Action Conference (CPAC) Trump claimed the Ukraine invasion wouldn't have happened had he not lost the 2020 election, continuing to falsely say it was stolen from him.
Bolton continued to back up his thoughts on Trump, telling Schmitt he should have never been president to begin with.
"Trump was not fit to be president," Bolton said. "He was not competent to be president."
Newsweek reached out to Bolton for further comment.