Huge Christmas Decoration in River Thames Causes Bomb Alert in London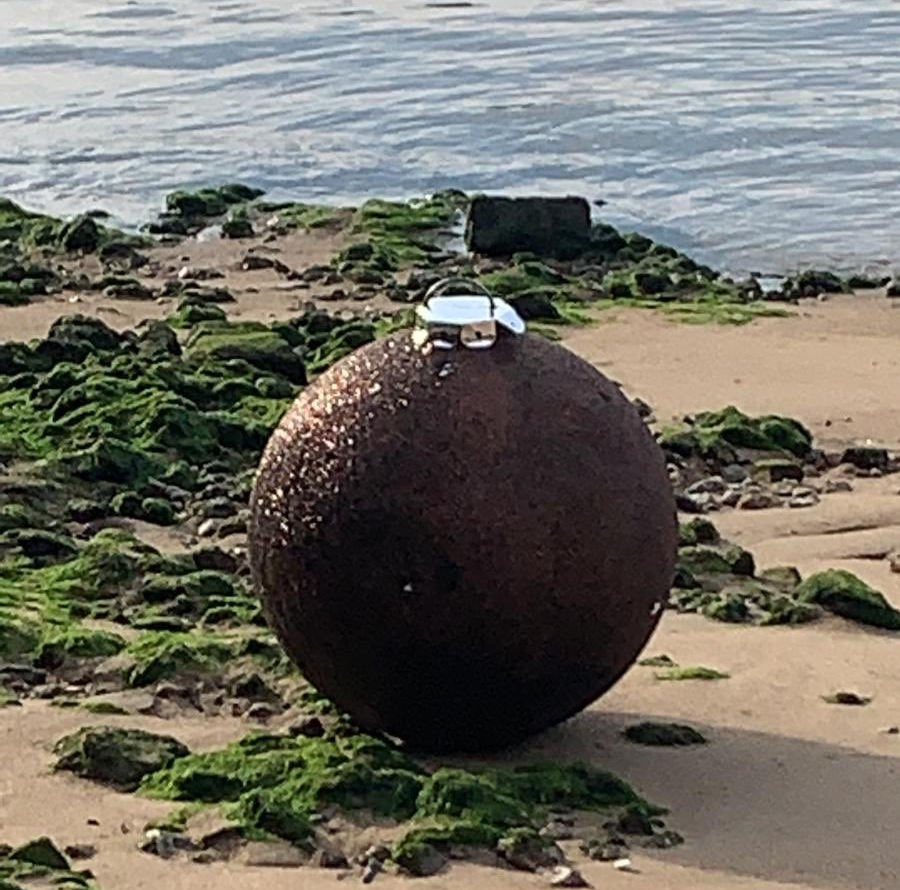 London police were in for a surprise Wednesday morning when they received a report that an undetonated bomb had washed up on the banks of the River Thames.
But, to the relief of Tower Hamlets-based officers, the "device" turned out to be a supersized Christmas ornament.
Tower Hamlets police poked fun at the incident on Twitter, writing: "Officers were called to Wapping to investigate a possible unexploded device that had been washed up on the shore.
Luckily, upon closer inspection, it is a giant glittery Christmas bauble!"
Other local police forces also saw the funny side. A post from the Hackney Police twitter account read: "That is a Wapping great bauble. Fortunately not as given, but shows as our training teaches us 'expect the unexpected.'"
The U.K., like much of Europe, is thought to be home to a large number of unexploded bombs, many of which date back to the Second World War. In February, a Dutchman made headlines when he lay on an unexploded grenade near his apartment for hours until bomb disposal experts arrived. To the man's relief, it turned out the grenade was no longer active.
"I almost froze," Xavier Lucassen, 45, told a Dutch newspaper at the time. "And of course I thought, Will this be the end?" Kind words from a neighbor and his partner kept him going through the ordeal, he explained.
In August 2018, a German man found an unexploded World War II bomb in his garden. Instead of waiting for authorities to remove the rusty metal cylinder, he put it in a cardboard box and drove it to his local fire station.
Staff called in an ordnance disposal team and buried the device before it could be deactivated. Local officials warned the public never to move suspicious devices themselves. "In all cases where an explosive ordnance is found, utmost caution is required," a local administration statement read. "The Ordnance Disposal Service strongly recommends that if a suspicious item, which could be ordnance, is found, it must not be moved but left at the site and the authorities are immediately informed."
Last July, an American woman tried to take an undetonated World War II artillery shell through Vienna airport in Austria. She had found the device in a mountain range, and wanted to ship it home as a memento of her trip. It was confiscated by officials when she declared it to customs staff at the airport.
The airport was temporarily shuttered, and the woman was charged with public endangerment through negligence.