Don't Lie on Bombs, Security Services Warn, After Man Does Just That for Three Hours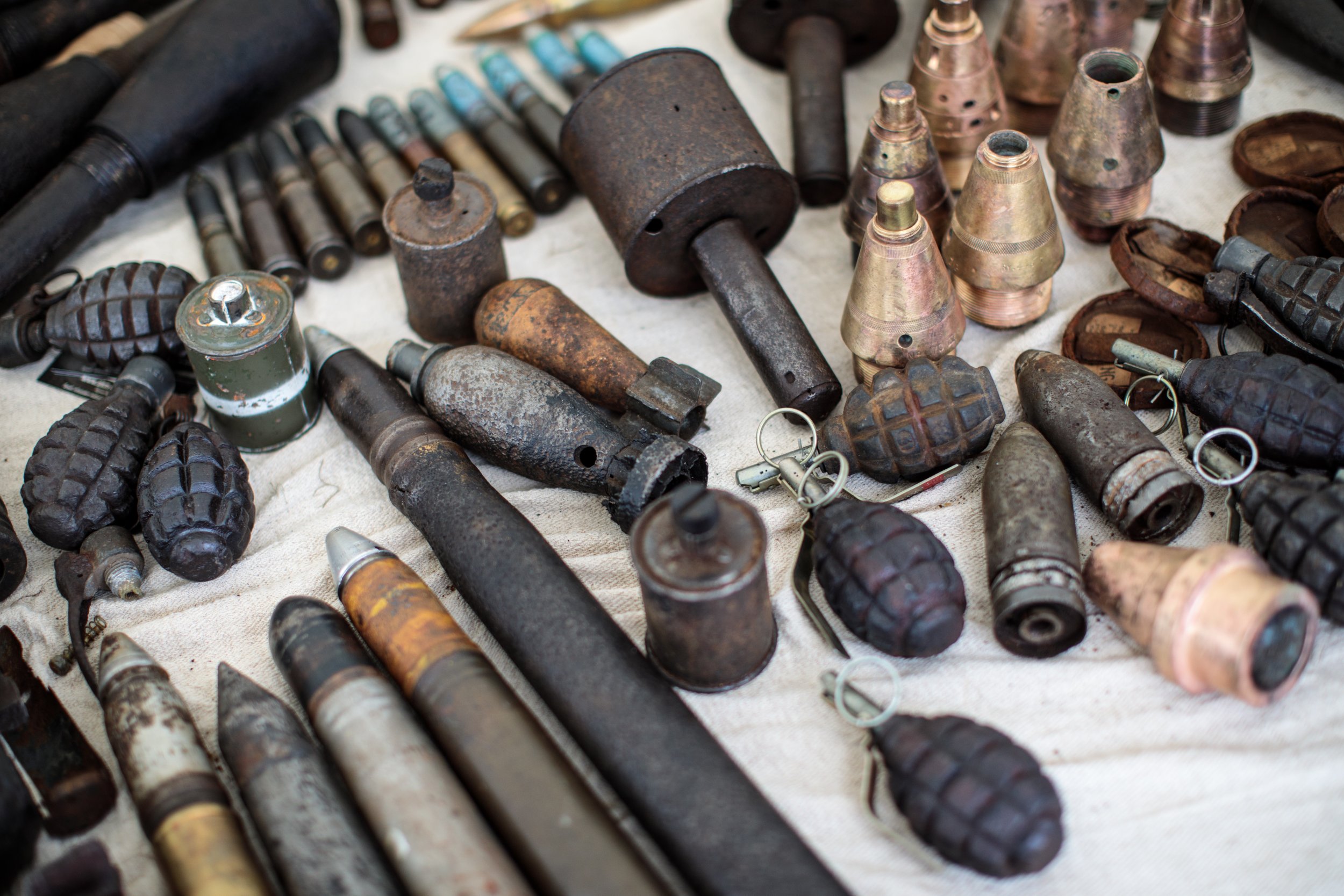 Netherlands security officials have warned the public not to lie on unexploded bombs, after a man used his body to shield what he thought was a live World War II grenade for more than three hours Wednesday night.
Xavier Lucassen, 45, spotted the stray device on the ground near his apartment in the southeastern city of Venlo while he was out walking his dog.
Lucassen told Dutch newspaper De Telegraf he called the emergency services, before lying on the ground with his hand on the grenade—which appeared to be nestled in soil by the sidewalk—until bomb disposal experts arrived from Utrecht, some 70 miles away.
Authorities confirmed the device was a grenade and evacuated about 80 nearby residents before defense ministry specialists arrived at the scene. All the while, Lucassen lay on the ground in the cold winter air, covered only by a thermal blanket.
"I almost froze," Lucassen told the newspaper. "And of course I thought, Will this be the end?" Warm words from his girlfriend and a neighbor kept his spirits up, Lucassen added.
Luckily for Lucassen, experts discovered the historic explosive was no longer active. After roughly three and a half hours lying on the grenade, authorities treated him for symptoms of hypothermia, security services spokesperson Veronique Klaassen told Agence France-Presse.
"The EOD team must have come some distance, as they arrived around 1 a.m. to free the man from his delicate position," she said.
"It is strictly ill-advised to lie down on a bomb," Klaassen added. "The best thing to if you come across an explosive device is keep your distance and call the police."
A remnant from World War II, undetonated bombs are unearthed fairly frequently in European countries, including the U.K. and Germany.
Authorities evacuated more than 26,000 people in the German city of Paderborn in September 2018 after an unexploded 1.8-ton bomb was discovered in a garden.
An American tourist was caught out by a hefty fine when she tried to take an unexploded World War II artillery shell home via an airport in Vienna. The arrivals hall was shuttered after the tourist presented the shell—which she had found while exploring the Dachstein Mountains in Austria—to customs officials.
A heat wave last summer exposed several discarded World War II mines and grenades. Low water levels revealed the dangerous devices lingering in Germany's Elbe River.