World War II Bomb Found in Garden in Germany Prompts Evacuation of Thousands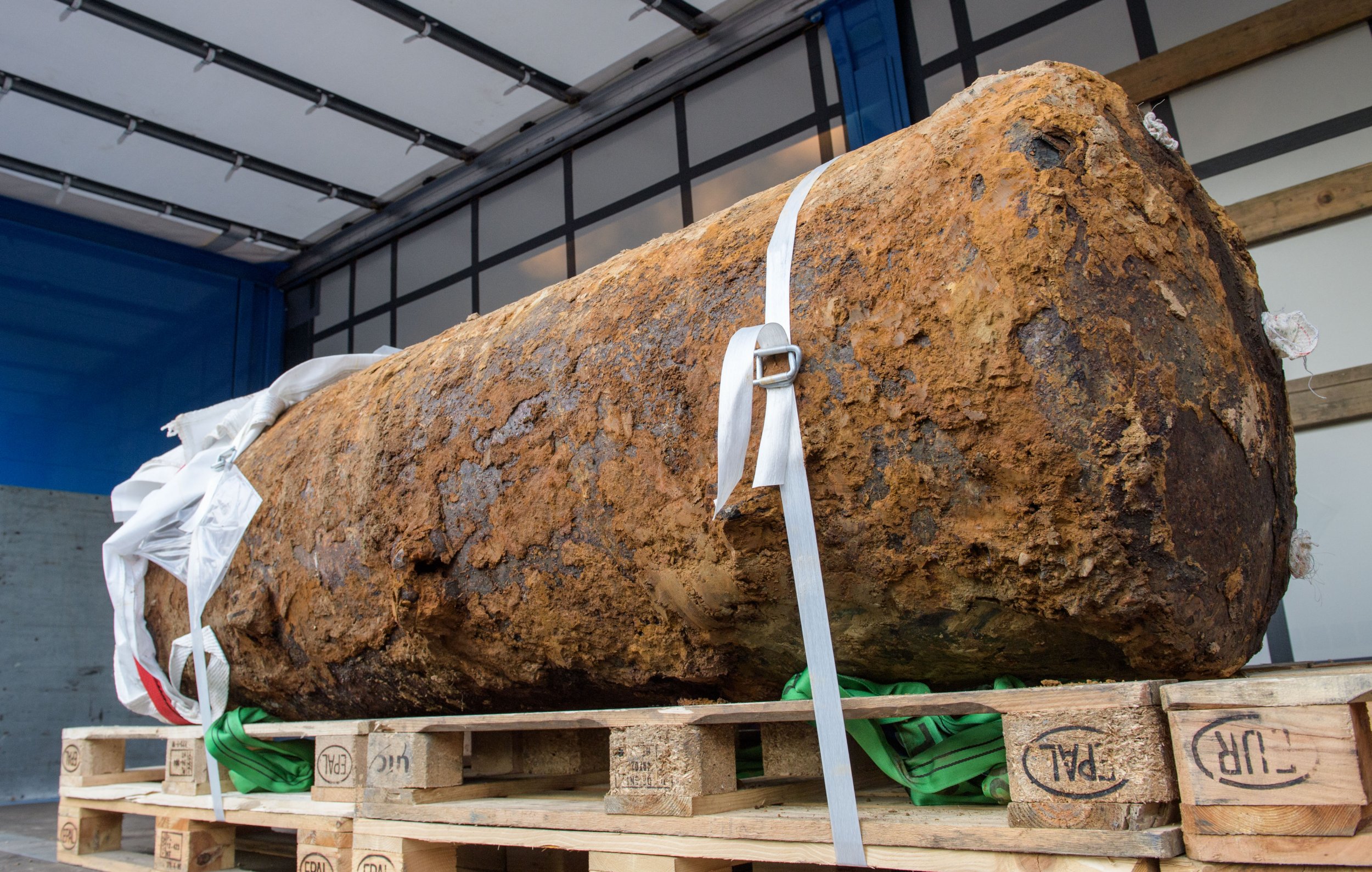 German authorities were forced to evacuate thousands of people southwest of Berlin, after an unexploded 1.8-ton bomb from World War II was found, buried in a garden less than three feet deep.
The bomb itself, believed to have been a British one, dropped by the allies during the war, was found last month during construction work in the city of Paderborn. Authorities mobilized a clearance effort to deactivate the explosive device on Sunday, evacuating over 26,000 people within a one mile radius.
Read more: In Germany, a man went to the police for break-up advice… and they obliged
The evacuation forced out staff and patients from two hospitals, several retirement homes, one university and patches of Paderborn's old town, public broadcaster Deutsche Welle reported. The city mobilized more than 1,000 volunteers to help with the evacuation, setting up emergency shelters.
Unexploded bombs from World War II are a persistent hazard in Germany even more than 70 years since the end of hostilities. Allied air forces are estimated to have dropped a million tons of bombs between 1940-1945, until the surrender of Germany's Nazi regime.
This is far from the first occasion when Germans have had to flee their homes after someone has stumbled on a septuagenarian bomb as last September, the city of Frankfurt had to evacuate 70,000 people, as bomb clearance crews swooped in. Besides Frankfurt, Dusseldorf, Hanover and Cologne have had similar finds in recent years.
Even ageing air-dropped bombs can have fatal consequences. Eleven German bomb disposal experts have died since 2000 while clearing unexploded ammunition.
Unusually, in November a man in the city of Bretten called the police when he discovered what he thought was more unexploded World War II ammunition buried in his garden, which police determined "really did look like a bomb." Upon closer inspection, authorities realized the object was actually a zucchini.
Other European countries that were targets of Germany's air bombing raids during World War II also find old explosives near civilian areas on occasion—most recently in London, where British experts found a German bomb near London City Airport.