Thousands Evacuated as 550-Pound World War II Bomb Is Uncovered in River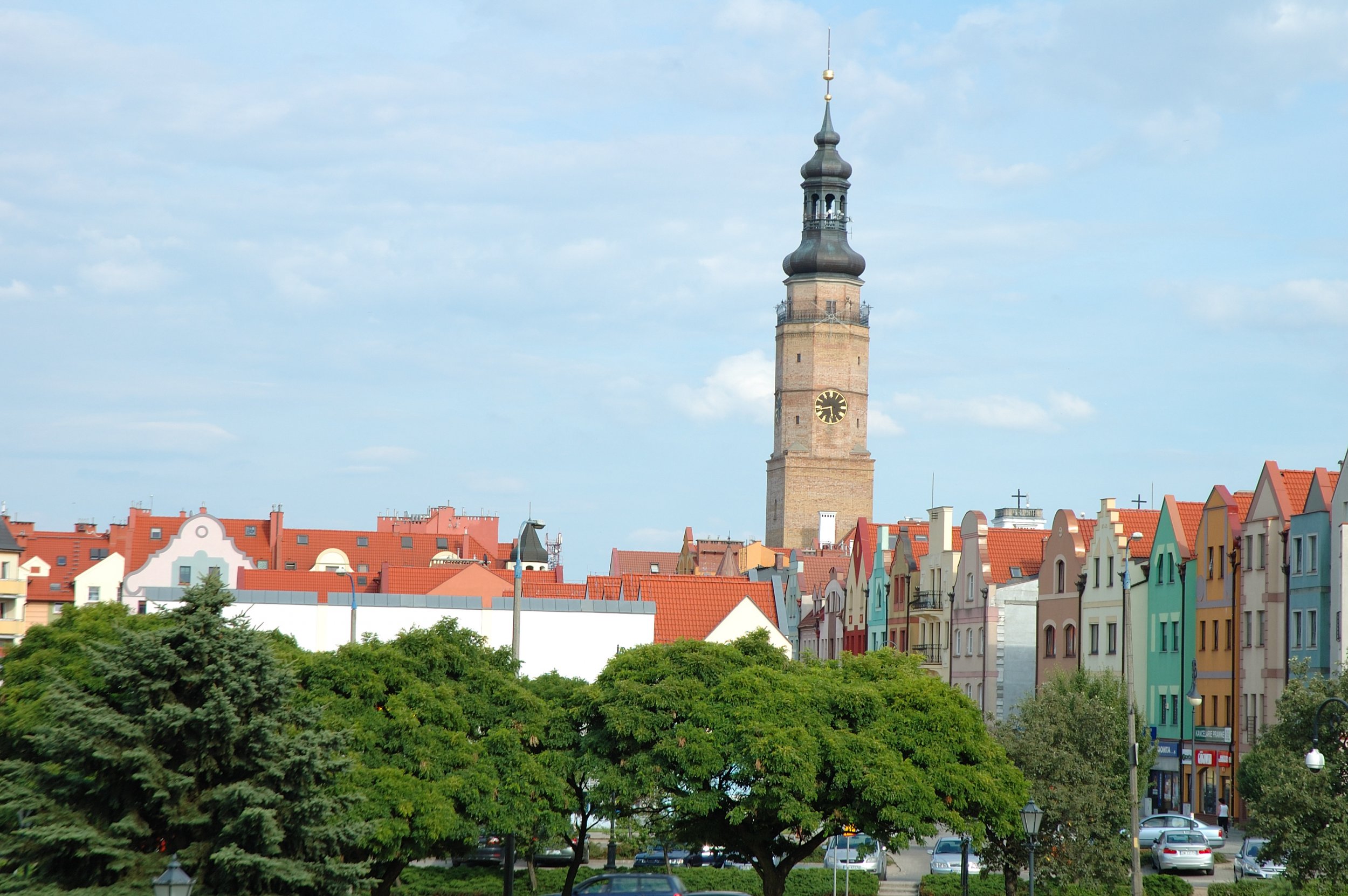 A huge bomb dropped during World War II has forced the evacuation of thousands of people in western Poland, as authorities began a recovery operation in a nearby river.
Local authorities in the city of Glogow stumbled on the explosive by accident, while sanitation workers were clearing the Oder River that passes through. The find prompted an immediate recovery effort on the city promenade, two weeks after a similar incident in the west of the city.
"Several workplaces on Ostrów Tumski's side, as well as the Archaeological Museum and the Power Plant were closed for the time of bomb removal," Łukasz Szulikowski, local police officer told public broadcaster Polskie Radio. He estimated that up to 3,000 residents were affected by the clearance operation, many of whom the authorities transported to a school outside the evacuation radius by bus.
The 550-pound bomb forced the closure of nearby rail lines and boat traffic through the river, as a crane pulled the large explosive out of the water. The army will take charge of the unexploded ordnance and detonate at a training ground in Świętoszów, TVN24 reported.
Although successful, the bomb clearance is unlikely to be the last of its kind in the city of Glogow, which suffered heavy fighting during World War II, being almost entirely destroyed by the end.
Another bomb from the wartime period of roughly the same size shut down a part of the city last month, when Karol Skowroński, an official at the Głogów crisis management center told TVN24 that this type of incident was becoming a regular occurrence for citizens. "This is the fourth case in this area during the last year," Skowroński said.
Undetonated ammunition from World War II near very populated areas is an occasional problem for a handful of countries across Europe, on whose territory much of the war was fought, including the conflict's most aggressive military force: Germany.
Read More: Poland deserves WWII reparations from Germany, ruling party leader says
The German city of Paderborn, southwest of Berlin, had to evacuate 26,000 people in order to safely dispose of a British bomb from World War II in April, while less than two weeks later the capital's own main train station was forced to close over a similar incident when authorities discovered unexploded ammunition near the building.
Locals and authorities are quick to act on suspicions that wartime arms may be lurking in their midst. Even police were convinced by one elderly German who reported finding an old bomb in his backyard, only for bomb clearance staff to conclude that the item was, in fact, a zucchini.