Construction workers have discovered a 1,100-pound bomb dropped during World War II in the center of the German capital of Berlin.
German authorities have evacuated thousands of residents who live within an 875-yard radius of the site, but said on Twitter that the unexploded ordinance posed no immediate danger to the public.
It is not the first time that unexploded ammunition has been discovered in Germany, where Allied forces carried out massive bombing raids during World War II. But the risk of detonation means entire neighborhoods often need to be evacuated.
Related: World War II bomb triggers evacuation of thousands in Germany
This latest discovery was close to Berlin's main railway station, which services hundreds of thousands of people each day and is close to the German parliament and a large hospital.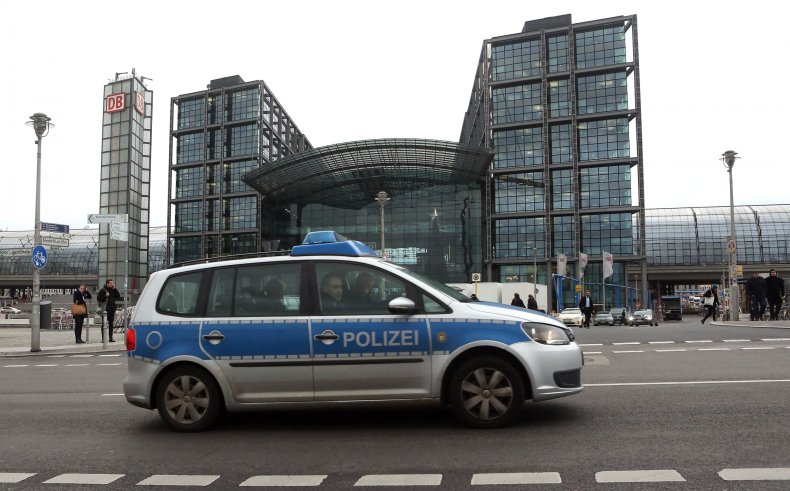 An evacuation will involve 13,000 personnel and thousands of patients having to leave the area.
It is not clear if all streets in the area will be cordoned off when the bomb is defused. However, public transport toward the city's main rail station will be stopped, the daily newspaper Berliner Zeitung reported.
Germany has had several scares after unexploded bombs have resurfaced after decades. Most recently, the city of Paderborn evacuated 26,000 people after finding a British bomb in a garden earlier this month, less than three feet below ground.
Frankfurt, Dusseldorf, Hanover and Cologne have all had similar discoveries in recent years.
At least one recent bomb scare proved to be an overreaction, however, as a local in the city of Bretten called the police to report the suspected explosive found in his garden.
After some inspection the police determined the item "really did look like a bomb" but was in fact a discarded zucchini.