Booker, Maloney Sponsor Bill to Guarantee Pharmacies Provide Birth Control Access
Democratic Senator Cory Booker of New Jersey and Democratic Congresswoman Carolyn Maloney of New York sponsored respective Senate and House bills to introduce a law requiring pharmacies to provide "timely access to birth control."
The bill, known as the Access to Birth Control Act, addresses the practice of pharmacies electing to refuse the sale of certain contraceptives. Those pharmacies that do not comply with the law can receive fines of $1,000 a day, the bill writes.
Senators Patty Murray of Washington and Bob Menendez of New Jersey, and Representatives Robin Kelly of Illinois and Katie Porter of California also sponsored the bill, with over 100 additional Democrats signing on as co-sponsors.
The potential new law would go up against policies in Arizona, Arkansas, Georgia, Idaho, Mississippi and South Dakota that allow pharmacists to refuse to supply contraceptives.
"Birth control is a vital part of reproductive health care and basic family planning," Booker said in a statement. "At a time when reproductive rights are under increasing attack throughout the country, protecting Americans' access to contraception is more important than ever. The Access to Birth Control Act would ensure that all people not only have autonomy over their health but also have affordable and timely access to birth control."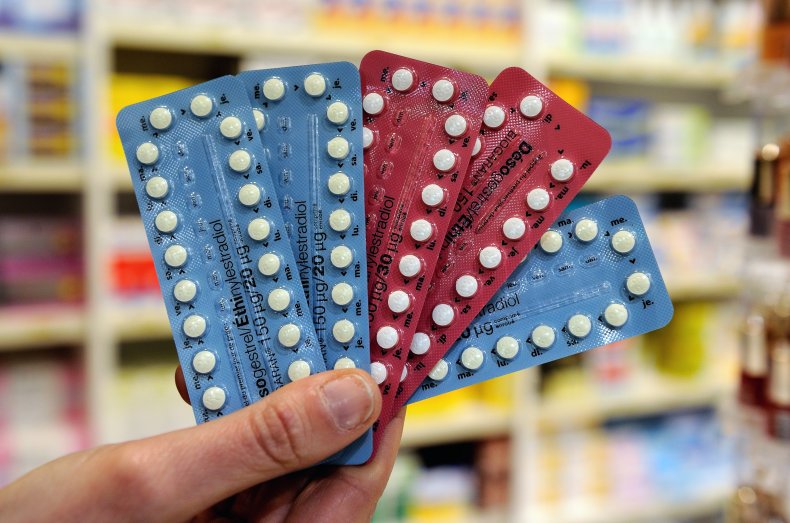 In May, Governor Greg Abbott of Texas pushed forth a bill banning abortion as early as six weeks into a pregnancy that went into effect in September. Since then, the Kaiser Family Foundation reports that the state has seen an "increased interest" in birth control.
With a Mississippi law challenging the landmark abortion case Roe v. Wade set to appear before the Supreme Court in December, abortion access could face further infractions. Under the Booker and Maloney-led rule, Democrats could secure increased access to pregnancy prevention tools for those residing in areas where pharmacies refuse to sell such products.
Under the bill, if a contraceptive is out of stock, pharmacists must either refer the patient to another pharmacy or order the medication, based on which option the patient chooses. It also protects patients from being "intimidated, threatened, or harassed" by staff disapproving of their use of contraception
"During the Trump Administration, some health care providers—including pharmacists—denied patients care simply based on their personal views," Maloney said in a statement.
"Health care providers must do their jobs based on science—not ideology—and we cannot let this dangerous trend continue. I've been a fierce advocate for equitable access to reproductive health care for many years, and I won't stop fighting until everyone can access the care they need, when they need it."