New Phone App Tracks Migrants to Assigned Cities in U.S.
As thousands of migrants continue coming into the United States along the Southern border, agents have looked into a more convenient way to track their whereabouts. Ankle monitors have been the standard devices used in the past, but now border agents are increasingly starting to use an app.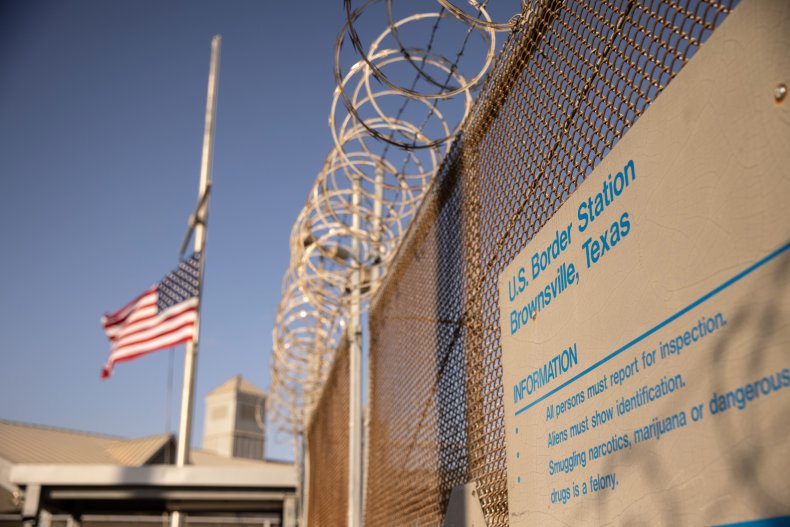 The SmartLINK app monitoring program uses facial recognition to confirm identity and schedule check-ins with border patrol agents. To communicate with agents, the user of the app can set calendar events, reminders, and even directly communicate with the U.S. Immigration and Customs Enforcement agency (ICE). Agents can also use the app to monitor people without having to physically watch them at all times, and GPS in the app keeps tabs on migrants' locations to verify they are in the destination cities where they told border agents they would be.
Border Report wrote about the recent implementation of SmartLINK on May 21. Austin Kocher, a lead researcher at the nonprofit data-disseminating organization Transactional Research Access Clearinghouse, spoke with the outlet. He said, "Now the biggest growth we've seen is in SmartLINK technology where someone has a smart phone and that smartphone itself is linked to ICE and that is used as a case management tool for tracking."
The old ankle bracelets were said to cause bruising, as well as made bathing and even walking difficult. Since the devices also require long charging times multiple times a day, the person wearing it had to remind close power sources.
Border Report wrote that officials in border security said they currently still process around a 1,000 migrants per day in the Rio Grande Valley. A large portion of these migrants are unaccompanied minors.
However, Kocher told Border Report that thus far the SmartLINK apps are not being assigned to those entering through the South Texas border. He said most are being given to cases in Los Angeles and other cities that are the destinations for migrants.
Border Report attributed the lack of SmartLINK technology not being applied in Texas is at least partially due to migrants being released so quickly upon entered into the country. It wrote that many are released before they are even given documents containing essential information about their immigration hearings, including when and where the hearings will take places.
The app is made by Behavioral Interventions, a subsidiary of the GEO Group, which invests in private prisons and mental health facilities.
Newsweek contacted the GEO Group as well as ICE for comment but did not hear back in time for publication.