Border Patrol Chief Admits Biden Official Wrong About 'Operational Control'
The U.S. Border Patrol chief made a statement on border security Wednesday that directly conflicts with a past assurance made by Department of Homeland Security (DHS) Secretary Alejandro Mayorkas.
The House Committee on Homeland Security held a hearing in McAllen, Texas, in an effort by committee Republicans to show that "the crisis at the southwest border is a direct result of Secretary Mayorkas' failure to enforce the laws of our country."
All 15 Democrats on the committee boycotted the hearing. Democratic Representative Bennie Thompson told the Washington Examiner in a statement that Republicans politicized the hearing and broke with longstanding bipartisan tradition.
U.S. Border Patrol Chief Raul Ortiz was one of five witnesses.
Committee Chairman Representative Mark Green, a Republican from Tennessee, asked Ortiz, "Does DHS have operational control of our entire border?"
Ortiz responded, "No, sir."
The term "operational control" is defined by Congress as "the prevention of all unlawful entries into the United States, including entries by terrorists, other unlawful aliens, instruments of terrorism, narcotics, and other contraband."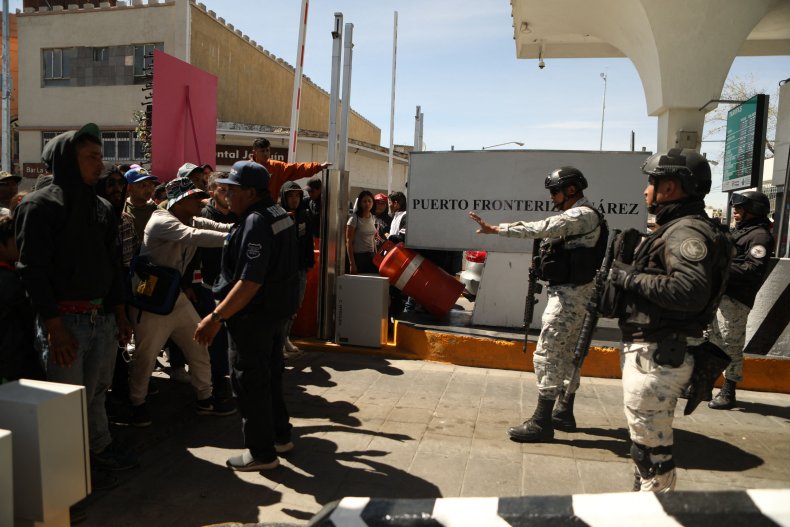 Last year, Mayorkas was questioned by Texas Republican Chip Roy about whether the U.S. has operational control. Mayorkas replied, "Yes, we do."
Ortiz told Green that about 10 years ago his unit used operational control as a "measuring stick" with a new strategy geared toward mission advantage.
Asked again by Green if the definition of operational control is being followed by DHS, Ortiz again said it's not but would not say whether Mayorkas was lying or not.
"It's either ignorance [on Mayorkas' part], which is unacceptable, or it's lying," Green said.
As of last September, data compiled by U.S. Customs and Border Protection showed that the number of encounters at the U.S.-Mexico border was three times higher under President Joe Biden than it was under former President Donald Trump, with Biden's totals reaching nearly 189,000 per month compared to Trump's approximate 51,000 number.
Numbers during Biden's term have already exceeded those throughout Trump's entire four-year term, including over 2 million crossings in 2022 alone. The total number of illegal crossings remains unknown.
In February, House Republican Andy Biggs filed impeachment articles against Mayorkas for what he said in a Newsweek op-ed is a violation of public trust and "mere gross incompetence."
A DHS spokesperson told Newsweek that the hearing "highlights the vital work the Department of Homeland Security does every day to enforce our laws, secure our border, and combat cartels and smugglers."
They highlighted the second straight month of the lowest number of border crossings since February 2021. Operational data from last month showed that individuals who entered the U.S. between ports of entry at the southwest border totaled 128,877—a nearly identical number to January's 128,913 encounters.
"Despite inheriting a dismantled immigration system and facing unprecedented migration that is affecting nations throughout the Western Hemisphere, this administration has surged resources to the border, reducing the number of encounters between ports of entry, disrupting more smuggling operations than ever before, and interdicting more drugs in the last two years than had been stopped in the five years prior," the spokesperson said.
"The department welcomes input from Congress and looks forward to working with members on legislative solutions for our broken immigration system, which Congress has not reformed for more than forty years," they added.
The DHS response included no comment regarding the differing statements made by Mayorkas and Ortiz.
Representative Green wished Democrats would have taken part in Wednesday's hearing.
"It's deeply disappointing that the minority members of the committee have chosen to bail on this week's full committee field hearing in Texas, only after they invited and confirmed a minority witness for one of the panels," Green said in a statement to Newsweek.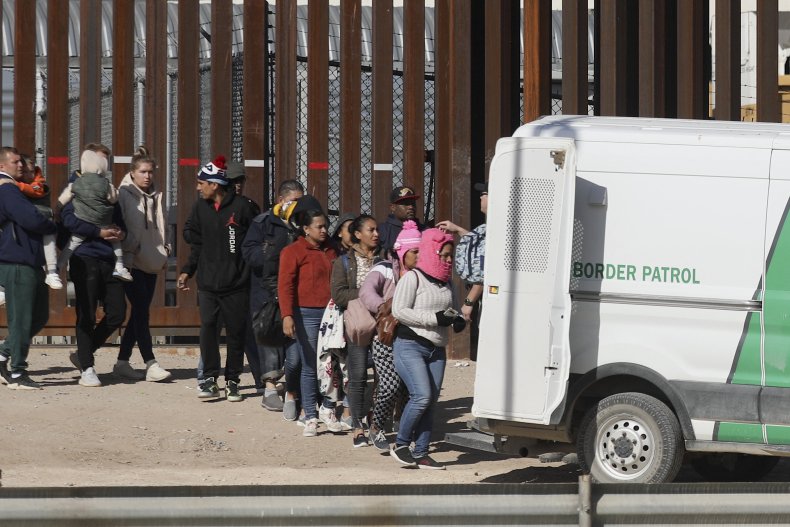 The Democrats' absence sends a message that they don't care, Green added, saying the party's members are in a "D.C. echo chamber" regarding the issue of border security.
A spokesperson for Green had no additional comment regarding Ruiz's response on operational control, telling Newsweek that his comments during the hearing suffice.
The other four witnesses part of Wednesday's hearing included Steven Cagen, assistant director of Countering Transnational Organized Crime Homeland Security Investigations; Colonel Steven McCraw, director of the Texas Department of Public Safety; Sheriff Brad Coe, of Kinney County, Texas; and Chris Cabrera, vice president of the National Border Patrol Council.
Newsweek reached out via email to U.S. Customs and Border Protection and Representative Thompson for comment.
Update 03/15/23, 2:01 p.m. ET: This story was updated with DHS statistics.