Ex-Border Patrol Chief on Breaches to Trump's Wall by Smugglers: 'That's Life on the Border'
Amid a Washington Post report Saturday that smugglers have been able to saw through President Donald Trump's border wall repeatedly, a former U.S. Border Patrol chief said "that's life on the border" in regards to the continued breaches.
Ronald Vitiello, who was also the acting director of U.S. Immigration and Customs Enforcement until this past April, reiterated that despite the efforts to secure the wall, they hadn't stopped the smugglers. "The cartels will continue to innovate," he told the Post, "and they're not just going to leave San Diego because the wall gets better."
The Post reported that smugglers are using cheap electric saws to cut out the steel bollards to create enough space for people to cross through easily. Despite efforts to repair damaged bollards, the welding used to fix the holes leaves the steel softer and easier to cut through, leading to smugglers often entering through the same areas.
NBC News reported in January that the steel slat prototype of the wall that the president ordered was vulnerable to sawing, even as Trump said: "The wall that we are doing is very, very had to penetrate." Trump had previously emphasized his desire to build the wall from concrete, rather than the steel bars currently being built.
According to NBC, that all eight of the prototypes ordered by the Trump Administration were breached during tests by the Department of Homeland Security.
MSNBC also pointed out despite Trump's claims that the border wall would be an "impenetrable barrier," the tests by DHS showed that household saws could suffice in cutting through the steel slats. MSNBC also reported of the Department of Homeland Security claim that a border wall is never designed to be perfectly impenetrable but just one element in slowing people down from crossing the border.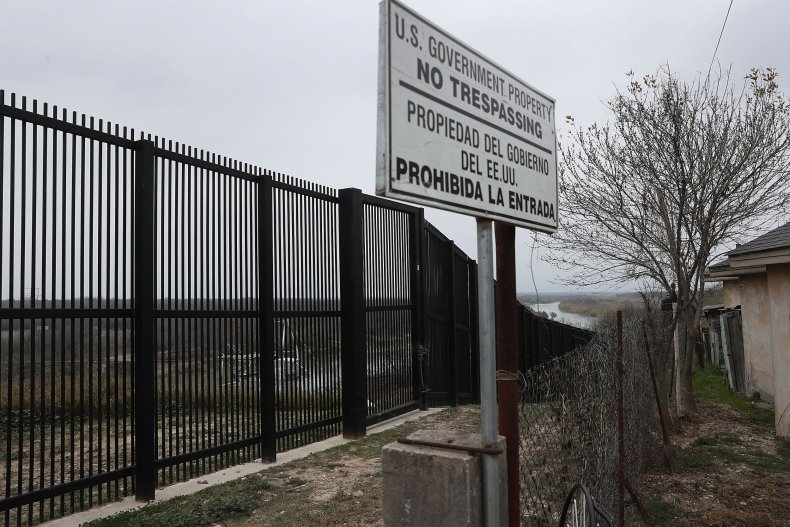 The border wall has been one of the biggest issues that Trump highlighted in his 2016 campaign. In September, the president celebrated progress made to the wall, despite The Post reporting that only about 2 percent was completed.
Despite construction being completed in some regions, the sawing by cartels has shown some of the holes in border security that may continue despite the wall's construction. On October 25, Customs and Border Protection said 75 miles of the wall were completed and were aiming to have 450 miles completed by the end of 2020.