Customs Officers Seize $35.2M in Meth From Truck Hauling Strawberry Puree
A load of strawberry puree wasn't the only thing a commercial tractor-trailer was hauling earlier in April when U.S. Customs and Border Protection (CBP) officers referred the truck for a second look at the Laredo Port of Entry in Texas.
Nestled with the pureed fruit was more than $35 million worth of methamphetamine, according to officers with the CBP, Office of Field Operations.
"This mammoth seizure of methamphetamine underscores the reality of the drug threat we face at the port of entry and the determination of our frontline officers to apply the latest inspections technology coupled with officer experience to keep our border secure," said Port Director Albert Flores, Laredo Port of Entry.
Officers referred the truck, entering from Mexico at the World Trade Bridge on April 12, for "secondary examination," according to a news release from the agency. Using "non-intrusive inspection equipment," such as X-ray technology, officers discovered that there were 158 pink packages of alleged methamphetamine "concealed within the shipment" in the tractor-trailer.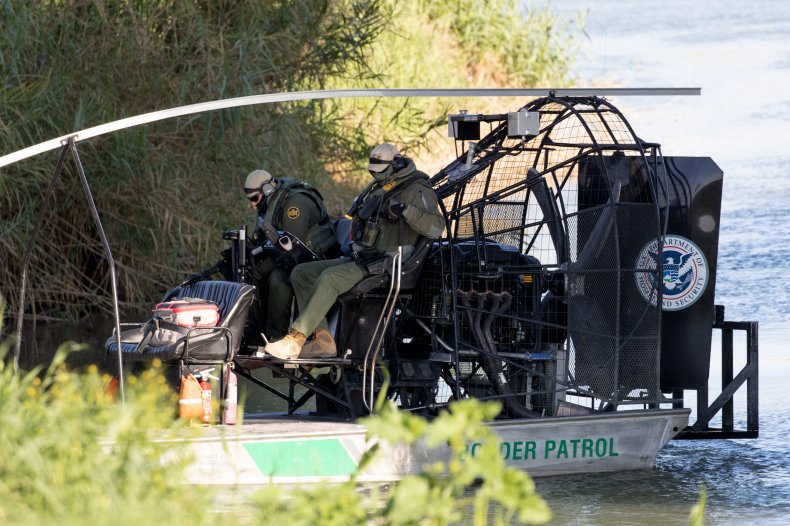 The packages contained nearly 1,761 pounds of methamphetamine, the agency said.
Officials estimated the street value of the drugs at more than $35.2 million.
The stash of narcotics was seized by CBP. An investigation by special agents with Homeland Security Investigations "remains ongoing" in the case.
Earlier this month in Brownsville, Texas, CBP officers seized $703,000 in narcotics from three different events, according to the agency.
In the first case, a 20-year-old woman from Chicago was found with 14 packages of cocaine weighing nearly 32 pounds hidden in her vehicle on April 14 at the Veterans International Bridge.
The second incident involved a Brownsville resident with 10 packages of cocaine weighing about 23 pounds at the Brownsville and Matamoros International Bridge. In the third seizure on April 17 at the Gateway International Bridge, a 19-year-old Brownsville resident was found with six packages of methamphetamine weighing about 14 pounds.
Officials reported the street value of those drugs at $245,140, $177,480, and $281,306, respectively.
"Our officers remain alert as they use multiple enforcement tools to conduct their inspections while they carry out our CBP mission of keeping our borders secure," said Port Director Tater Ortiz, Brownsville Port of Entry, in a statement.
In March, agents reported finding more than $4 million worth of methamphetamine inside another tractor-trailer. In that case, the driver was "manifesting a shipment of waterproof sealant."
Those drugs were worth $4,382,744, CBP reported.
Correction 4/27/22, 1:09 p.m. ET: The headline and story have been adjusted to reflect that the seizure was made by officers with Customs and Border Protection, not agents with Border Patrol.