Border County Sheriffs Slam Washington Lawmakers for 'Not Listening,' Saying Walls 'Not Effective'
Police sheriffs along the Texas-Mexico border expressed frustration with lawmakers in Washington, arguing that they were "not listening" to their firsthand accounts when it came to the politically divisive issue of border security.
"They're not listening to us. They haven't asked us to begin with," Sheriff Arvin West of Hudspeth County, who has been working in law enforcement for more than 30 years, told The Independent. "I've been to Washington 20-something times. I started going when [former President George W.] Bush was in office and they're just not listening," he said.
"It doesn't make a s**t of difference who is in office," he continued, criticizing Republicans and Democrats. "They're not going to listen to us. They don't care to listen to us."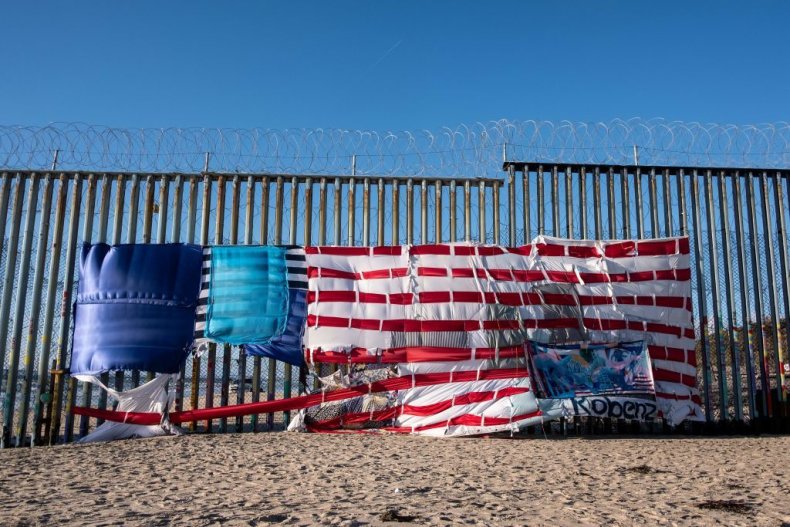 Tom Schmerber, the sheriff of Maverick County, told the British news outlet he believed building a wall, as President Donald Trump has long pushed, is a bad idea and wouldn't address the problem.
"The drugs are coming in by the air, they're actually coming in through the ports. It's not the river like they're saying," said the law enforcement chief, whose county borders the Rio Grande River. "Walls to me are not effective. Walls don't talk. Another thing too is that the landowners would lose their properties in some areas because the wall would need to be on high ground," he pointed out.
Politicians representing Texas border areas, including many Republicans, have also taken issue with Trump's push to build a wall separating their territory from Mexico. Representative Will Hurd, who represents Texas's 23rd District, which includes more than 500 miles of border, said in a Sunday interview that a wall would be an ineffective solution.
"Building a 30-foot high concrete structure from sea to shining sea is the most expensive and least effective way to do border security," Hurd told CNN's Jake Tapper on State of the Union. "What we should be doing is focusing on technology, manpower and physical barriers where it makes sense," he argued.
In February, the Republican mayor of El Paso, Dee Margo, said Trump had spread misinformation about crime spilling across the border. Margo additionally explained that a physical barrier was not the correct solution to address the issue.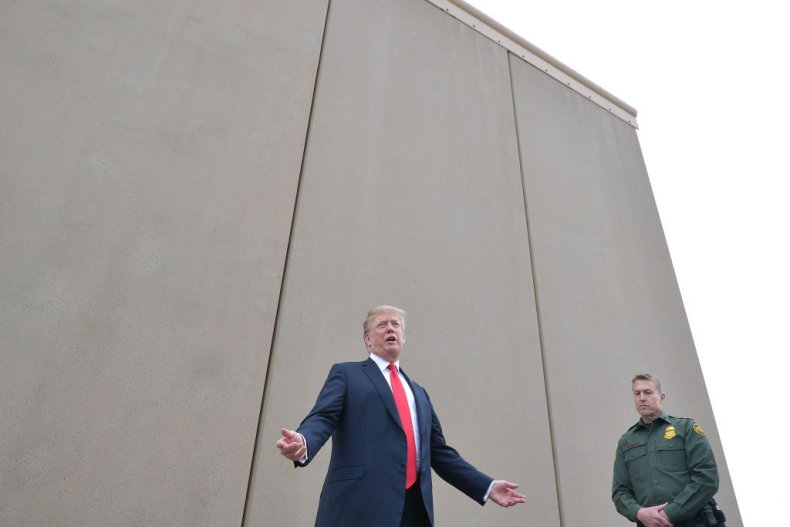 "The geography of Texas won't allow a fence from El Paso to Brownsville even if you wanted to do it," the mayor said. He pointed out that there were "families on both sides of the border. We have commerce on both sides of the border."
Despite the pushback from law enforcement and politicians representing the border region, Trump continued to push forward with his signature campaign promise of constructing the wall. After failing to secure funding for the barrier through Congress, the president declared a national emergency to reallocate funding already approved by the legislative branch for other budgets. Democrats and some Republicans have pushed back against the move, arguing it's a clear example of executive overreach, as the Constitution tasks Congress with overseeing the country's spending.
The House of Representatives, which is controlled by Democrats, has already voted to block Trump's emergency declaration. The Republican-controlled Senate is expected to vote on and pass the measure as well this week. But Trump has signaled he will use his first veto since taking office to block the legislation. As Congress is unlikely to garner enough votes to override the veto, analysts believe the constitutionality of the declaration will be decided in the courts.