Republican El Paso Mayor Says He Will 'Absolutely' Tell Trump He's Wrong About Crime In His City
The Republican mayor of El Paso, Texas has pushed back against President Donald Trump's inaccurate statements regarding border fencing and crime in the city, which is located near the United States' southern border with Mexico.
Dee Margo, who has served as El Paso's mayor since 2017, spoke with conservative CNN host S.E. Cupp on Saturday evening to discuss Trump's false claims about El Paso and border security. Trump plans to head to El Paso on Monday for a rally to double down on his demand for a border wall, despite Texas lawmakers from both parties criticizing the idea as ineffective.
During his State of the Union address last Tuesday evening, Trump insisted that El Paso was safer due to "a powerful barrier" it had constructed.
"The border city of El Paso, Texas, used to have extremely high rates of violent crime -- one of the highest in the country, and considered one of our Nation's most dangerous cities," the president said. "Now, with a powerful barrier in place, El Paso is one of our safest cities. Simply put, walls work and walls save lives."
Margo and other lawmakers in his state have been pointing out ever since that the president's assessment doesn't match up with reality. When asked by Cupp if he'd point this out directly to Trump if he repeats the claim during his trip to Texas,Margo responded with a firm: "absolutely."
"I've been stating it publicly since last Tuesday night," the mayor pointed out. "The geography of Texas won't allow a fence from El Paso to Brownsville even if you wanted to do it," he added.
Earlier in the interview, Margo explained that Trump's assessment that there was a great deal of crime until the fence went up is "not factually correct."
Despite Trump's statement, El Paso has not been considered one of the nation's most dangerous cities, with a violent crime rate significantly below the national average for city's of a similar size. And, according to Politifact, the violent crime rate actually went up after the border barrier was built.
Margo explained on CNN that his area of Texas along with parts of Mexico are actually "one region."
"It's been this way for almost 400 years," the mayor said. "We have families on both sides of the border. We have commerce on both sides of the border. And people need to realize that until 1848, El Paso was on the south side of the Rio Grande. We were located there [in Mexico]."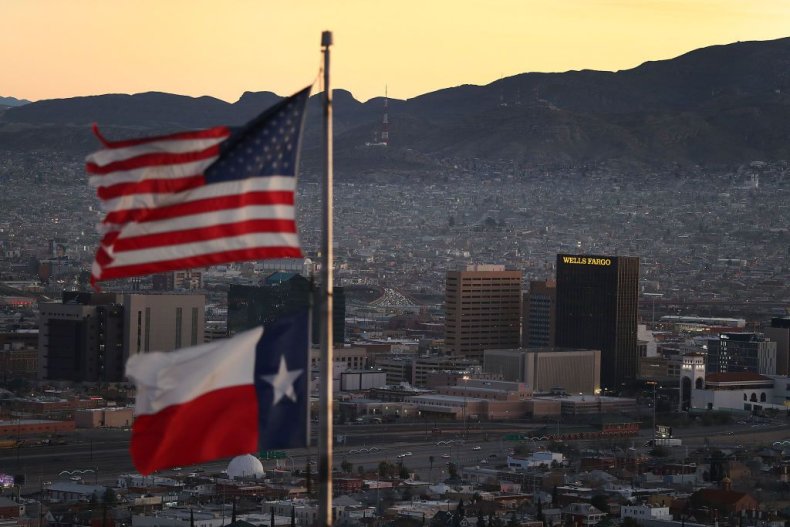 The El Paso mayor argued that lawmakers in Washington need to come together to comprehensively reform the nation's immigration laws. Stating his personal sentiments, which are shared by many in the country, Margo argued that undocumented workers who are paying taxes and working hard should be granted green cards as long as they don't have criminal records. He also said that those who have served in the military or arrived as children (DACA) should be granted citizenship.
Other Texas lawmakers have pushed back against Trump as well.
"I think the president should be visiting places that are in the highest crime rates like Detroit, Michigan, like Cleveland, Ohio, Little Rock, Arkansas," Democratic Congressman Vincente Gonzalez from Texas said on MSNBC. "He should spend his efforts to lower crime rates in areas that need it. The border communities — there's not a single border community amongst the highest crime rates in the unit. His rhetoric is based on fallacy he's fed to his right-wing base that seem to eat it up," he explained.