Boris Johnson 'Not Connecting With Brexit Voters'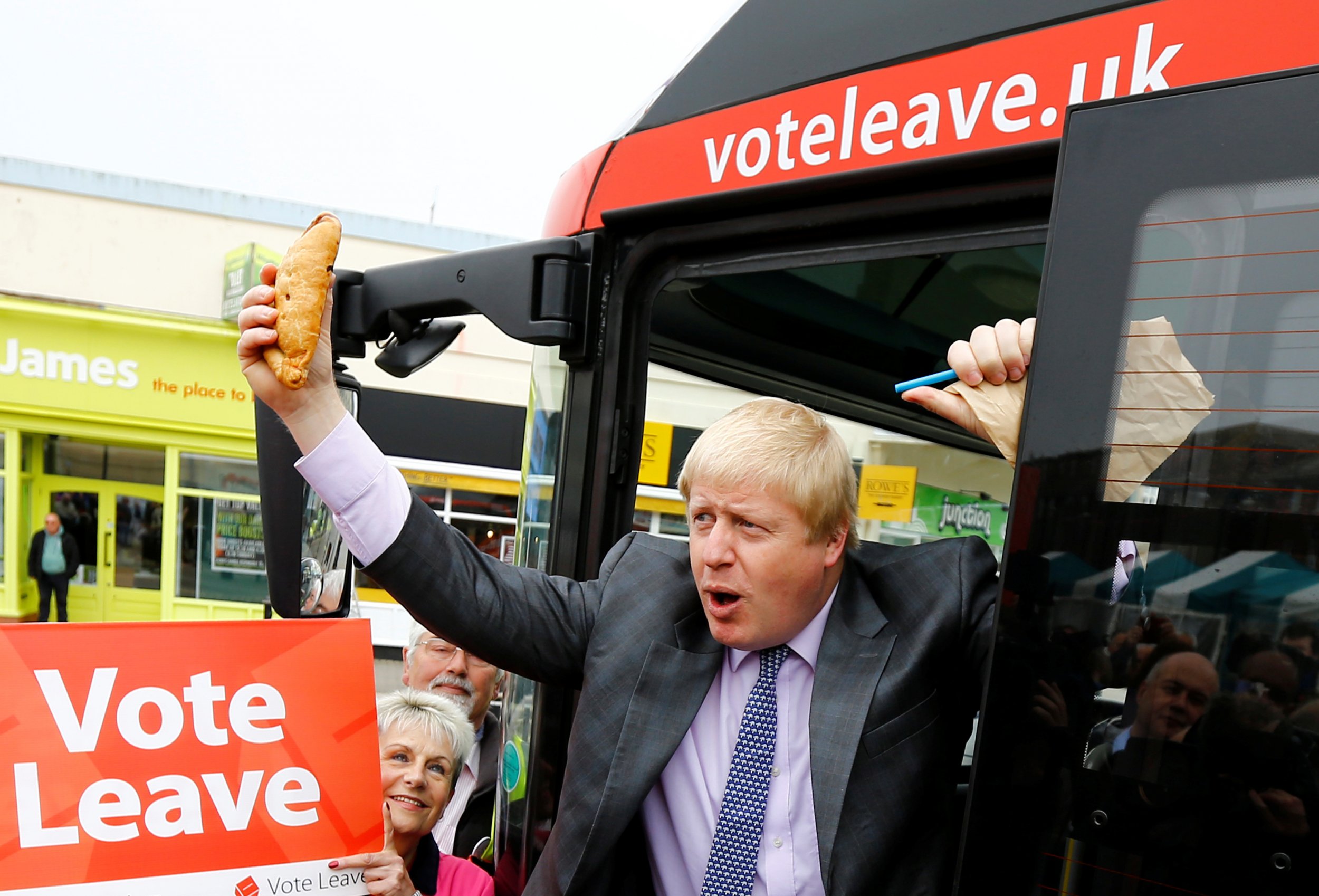 Former London mayor Boris Johnson has helped the cause for staying in the EU by "pissing about talking about bananas" instead of connecting with British voters, the official pro-EU campaign's chief spokesman has said.
Asked at a briefing with foreign media whether Johnson, a prominent Brexit campaigner, was inadvertently helpful to the Remain side, James McGrory of Britain Stronger in Europe said: "I think Boris has had a reasonably poor campaign, yeah."
McGrory said that if Johnson's "most memorable contributions to the biggest debate that we'll have as a country in a generation" were comments in which he incorrectly claimed that the EU does not allow bananas to be sold in bunches of more than three, "a comparison [of] the European Union to Adolf Hitler, and a questioning of the ancestry of the president of the United States, I would argue you are not talking to the British people, to the electorate, about the issues that matter to them."
"[The Remain campaign has] been talking about the economic impact on the entire country in the short term. That's on house prices, on prices in the shops on inflation, on growth, on trade, on investment, on proper stuff, on jobs, on stuff that means stuff to people," McGrory said.
"[The Leave camp] is pissing about talking about bananas."
Johnson said on a campaign appearance last week that "we are told [by the EU] that you cannot sell bananas in bunches of more than two or three bananas." His aides have since said he misspoke and intended to say that bananas cannot be sold in bunches of two or three.
He was also criticized for comments he made about U.S. President Barack Obama's Kenyan ancestry when the president intervened in the Brexit debate, and told the Sunday Telegraph in an interview that the EU was pursuing a similar goal to Hitler insofar as both tried to create a European superstate.