United Kingdom Prime Minister Boris Johnson said the scene at the U.S. Capitol on Wednesday was a "disgrace," and that there should be a "peaceful" transfer of power in Washington, D.C.
Johnson sent his tweet Wednesday night in London while tensions from protests in Washington broiled and spilled over into the Capitol building, where at least one person has been shot and 13 people have been arrested.
"Disgraceful scenes in U.S. Congress. The United States stands for democracy around the world and it is now vital that there should be a peaceful and orderly transfer of power," the prime minister tweeted.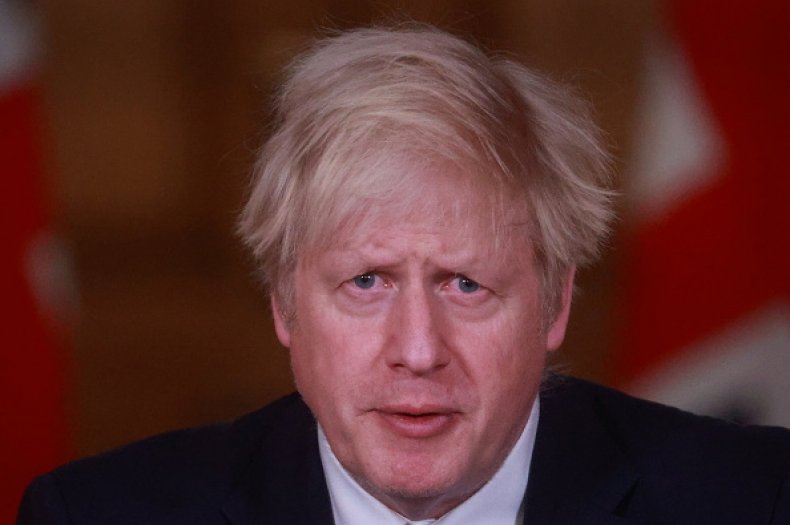 The U.S. Congress convened at the Capitol on Wednesday to certify presidential results from the Electoral College. Outside the Capitol grounds were supporters of President Donald Trump who protested the certification of Electoral College votes that would make President-elect Joe Biden the 46th Commander-in-Chief.
Though police surrounded the perimeter of the Capitol, protesters eventually breached the police lines of defense and entered the Capitol building. Protesters entered the Senate chamber, which resulted in police drawing their weapons in the House chamber. Protesters also found their way into the office of Nancy Pelosi, the Speaker of the House who had a note on her keyboard that read, "We will not back down."
Photos have been shown of Trump supporters waving Trump flags inside the building, sitting at a lawmaker's desk while wearing a "Make America Great Again" cap and even speaking into the Senate leader's microphone.
Washington, D.C. Mayor Muriel Bowser declared a "riot" in her city.
Both Republican and Democratic lawmakers have condemned the acts on the Capitol grounds and inside the building.
The D.C. National Guard had already been called in for added protection, and the state of Maryland on Wednesday afternoon also sent some of its national guard troops and local police agencies to assist Washington officials.
These protests come on the same day that the Georgia senate runoff results were decided. Democrat candidates Raphael Warnock and Jon Ossoff were declared the winners, which would give Democrats back power in the U.S. Senate, effectively giving them the House, Senate and presidency for at least two years—or until the midterm elections in 2022.
The U.K. prime minister has dealt with his own tensions and civil unrest during his tenure. When there weren't threats of riots and deaths over the Brexit extension in 2019, there was unrest over the country's handling of the COVID-19 pandemic.
Johnson on Monday of this week imposed a new lockdown to try and control a new strain of COVID-19 that has entered his country.
Newsweek reached out to Boris Johnson's office.