Euro 2020: UK Prime Minister Boris Johnson Condemns Racist Abuse of Black England Players
British Prime Minister Boris Johnson condemned racist abuse on social media directed at the England players who missed their penalty kicks in the shootout that decided the Euro 2020 final against Italy on Sunday.
"This England team deserve to be lauded as heroes, not racially abused on social media," Johnson, who attended the game at Wembley Stadium, tweeted on Monday morning.
"Those responsible for this appalling abuse should be ashamed of themselves."
With the game tied at 1-1 after 120 minutes, penalties were required to decide the outcome of the European Championship final for the first time since Czechoslovakia defeated West Germany in 1976.
Marcus Rashford, Jadon Sancho and Bukayo Saka, missed their spot kicks as Italy won a first European Championship since 1968, while England's quest for its first major silverware since 1966 continued.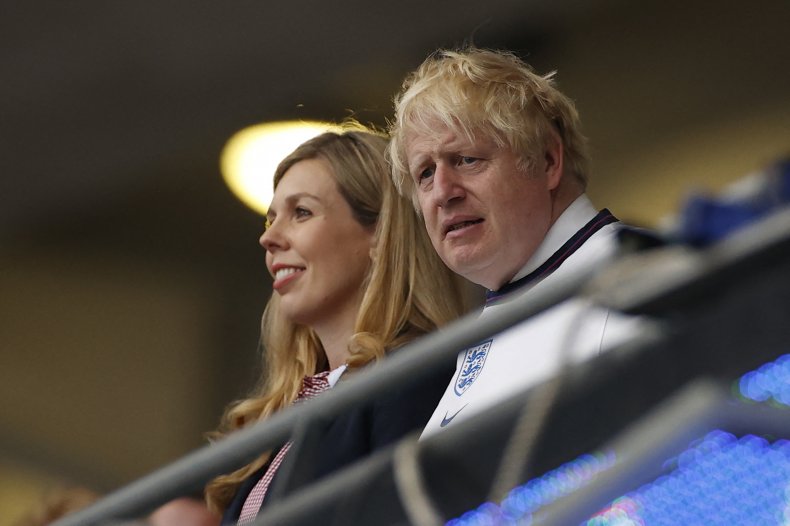 Shortly after the end of the game, the trio were subjected to racist abuse on Twitter. Rashford was born in Manchester and is of Caribbean descent, while Sancho and Saka were both born in London to parents hailing from Trinidad and Tobago and Nigeria, respectively.
"We're disgusted that some of our squad—who have given everything for the shirt this summer—have been subjected to discriminatory abuse online," a tweet posted by the England's team official Twitter account read.
In a separate statement, the Football Association—English soccer's governing body—added: "The FA strongly condemns all forms of discrimination and is appalled by the online racism that has been aimed at some of our England players on social media."
"We could not be clearer that anyone behind such disgusting behaviour is not welcome in following the team. We will do all we can to support the players affected while urging the toughest punishments possible for anyone responsible," the statement said, early on Monday morning.
The FA added it would "continue to do everything we can to stamp discrimination out of the game, but we implore the government to act quickly and bring in the appropriate legislation so this abuse has real life consequences."
London Mayor's Sadiq Khan struck a similar tone, urging social media companies to clamp down on the abuse.
"There is absolutely no place for racism in football or anywhere else," he wrote on Twitter.
"Those responsible for the disgusting online abuse we have seen must be held accountable—and social media companies need to act immediately to remove and prevent this hate."
The Metropolitan Police—the police force for London's 32 boroughs—confirmed it had opened an investigation.
"We are aware of a number of offensive and racist social media comments being directed towards footballers following the #Euro2020 final," it said on Twitter.
"This abuse is totally unacceptable, it will not be tolerated and it will be investigated."
None of the players targeted by racial abuse had issued a statement at the time of writing, but Rashford has been subject of similarly vile treatment in the past. The Manchester United forward became an icon in Britain over the last 18 months, using his platform to campaign against homelessness and child hunger and forcing Johnson's government into an embarrassing U-turn over its policy on free school meals for Britain's disadvantaged children.
Much has been made of the multiculturalism of the current England team. Coach Gareth Southgate and several players have spoken out against racism and made their voices heard on several social issues.
Southgate defended his players' decision to take a knee before kickoff in support of the Black Lives Matter movement, despite criticism from several high-profile politicians in Britain and from England fans themselves, who booed the gesture in pre-tournament friendlies and during England's games in the group stages.
Speaking after England players took the knee and were booed in a pre-tournament friendly against Romania, Johnson said he "fully respects the right of those who choose to peacefully protest and make their feelings known".