Boris Johnson's Car Hit after Protestor Jumps in Road
Boris Johnson's car has been involved in a minor crash with a security vehicle after a protester ran in front of the vehicle he was travelling in.
The incident happened after the prime minister was leaving Parliament following his weekly Prime Minister's Questions.
Footage captured from the scene shows the security team's Range Rover going into the back of the prime minister's car and leaving a dent after the protester jumped in front of Johnson's Jaguar.
It is believed that the protester was from a pro-Kurdish group, protesting against Turkey's operation against Kurds in Iraq.
He was quickly surrounded by police officers who pinned him to the floor as the prime minister's vehicle sped away.
A spokesperson has confirmed that Johnson was inside the car at the time, but said nobody was injured in the incident.
The spokesperson said: "I think the video speaks for itself as to what happened. No reports of anybody being injured."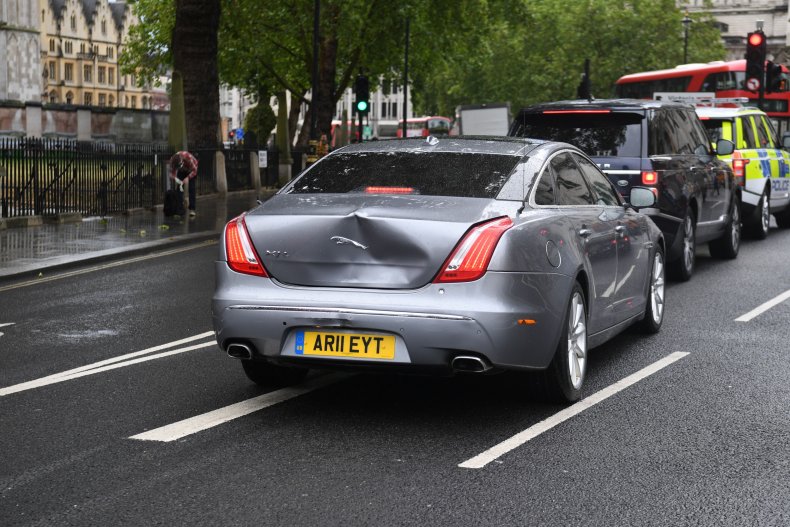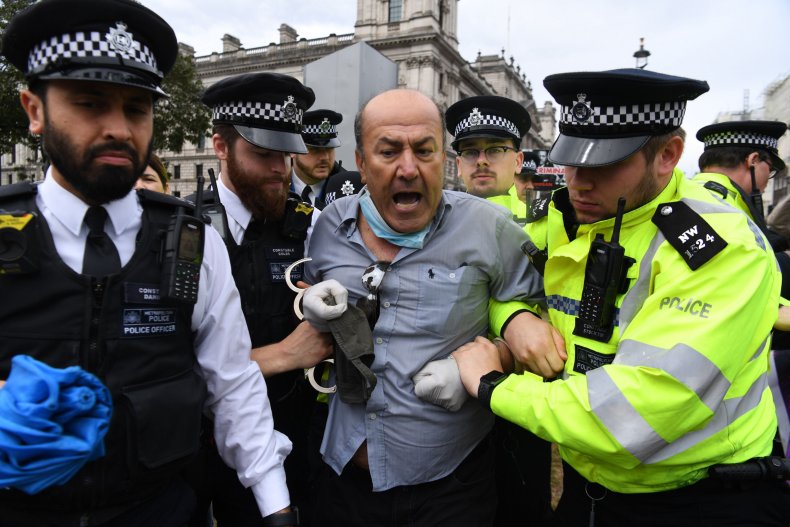 The incident occurred after the prime minister's latest clash with Labour leader Sir Keir Starmer at Prime Minister's questions.
Johnson and Starmer clashed over child poverty in the country, after the prime minister was forced to carry out a u-turn and ensure free school meal vouchers for children continued into the summer holidays following a campaign by footballer Marcus Rashford.
Sir Keir also accused the prime minister of failing to protect council's finances during the pandemic, with the prime minister hitting back and questioning if the Labour leader would say schools were safe to back to.
"This is turning into opposition questions, if the Prime Minister wants to swap places, I'm very happy", Sir Keir replied.
Meanwhile, the prime minister has come in for criticism after a spokesman confirmed that his official plane would be repainted in the colors of red, white and blue, costing the U.K. taxpayers £900,000.
"The RAF Voyager used by the royal family and the PM is currently in Cambridgeshire for pre-planned repainting. This will mean that the plane can better represent the UK around the world with national branding, which will be in line with many other leaders' planes," he said.