Boris Johnson Will Provide Free School Meals After U-turn Prompted by Marcus Rashford
The government has carried out a major u-turn and extended a free school meal voucher scheme for children throughout the summer holidays.
The treasury is reported to have agreed an additional £120m of additional funding for the scheme.
It comes after footballer Marcus Rashford launched a campaign to get the government to change its earlier position which was to stop the scheme for 1.3 million school children as the school term ended.
The prime minister's official spokesperson said: "Owing to the coronavirus pandemic the prime minister fully understands that children and parents face an entirely unprecedented situation over the summer.
"To reflect this, we will be providing a Covid summer food fund, this will provide food vouchers over the six week summer holiday period.
"This is a specific measure to reflect the unique circumstances of the pandemic. The scheme will not continue beyond the summer."
MPs were set to vote on the issue later today, with the Labour Party backing Rashford's campaign and a number of Tory MPs expected to oppose Boris Johnson's government, with the prime minister initially rejecting Rashford's request to extend the scheme.
After learning about the news that the government had changed its position, the England footballer tweeted: "I don't even know what to say. Just look at what we can do when we come together, THIS is England in 2020."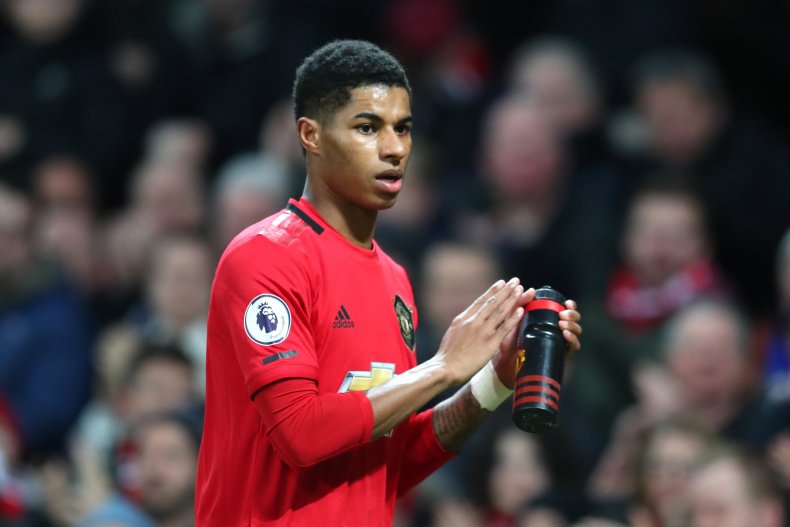 Labour Party leader Sir Keir Starmer also welcomed news of "another u-turn" by Boris Johnson's government.
He tweeted: "This is another welcome u-turn from Boris Johnson. The thought of 1.3 million children going hungry this summer was unimaginable. Well done to @MarcusRashford and many others who spoke out so powerfully about this issue."
On Monday Rashford had written a letter to MPs pleading with them to continue the free school meal voucher programme that has supported poor and vulnerable families since schools closed as part of a nationwide lockdown to combat the spread of COVID-19.
He wrote: "Understand: without the kindness and generosity of the community I had around me, there wouldn't be the Marcus Rashford you see today: a 22-year old Black man lucky enough to make a career playing a game I love.
"My story to get here is all-too-familiar for families in England: my mum worked full-time, earning minimum wage to make sure we always had a good evening meal on the table. But it was not enough. The system was not built for families like mine to succeed, regardless of how hard my mum worked.
"As a family, we relied on breakfast clubs, free school meals, and the kind actions of neighbours and coaches. Food banks and soup kitchens were not alien to us; I recall very clearly our visits to Northern Moor to collect our Christmas dinners every year. It's only now that I really understand the enormous sacrifice my mum made in sending me away to live in digs aged 11, a decision no mother would ever make lightly."
He urged the government to listen to parents' stories and continue the scheme into the summer holidays and "protect the lives of some of our most vulnerable".