U.K. Foreign Secretary Boris Johnson Says EU Must Keep Sanctions on Russia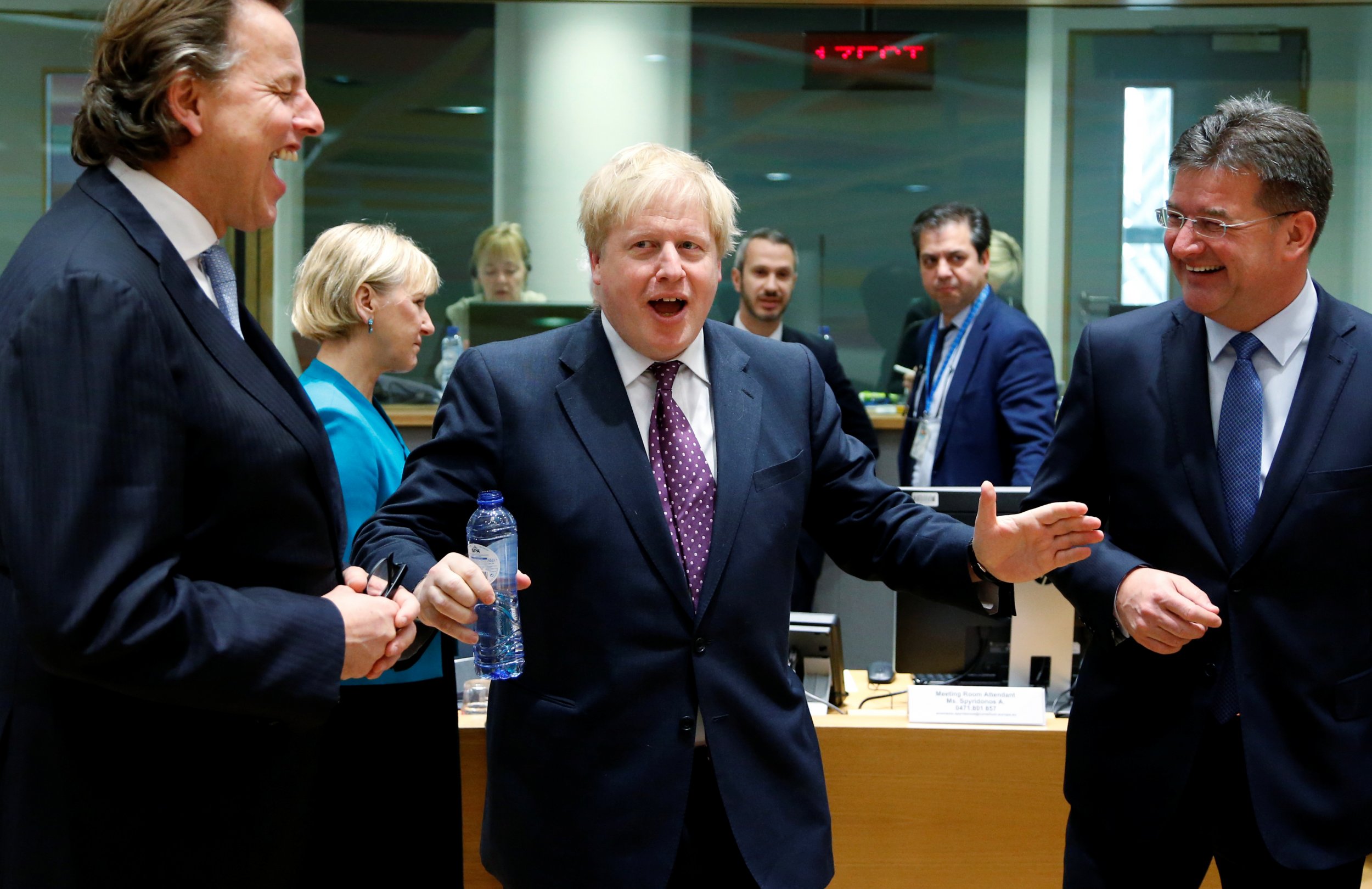 British Foreign Secretary Boris Johnson—one of the most prominent voices in the campaign for the U.K. to leave the EU—has said London will insist European sanctions on Russia remain.
The EU and the U.S. imposed sanctions on Russian state holdings in response to Russia's annexation of Crimea from southern Ukraine. The sanctions were later strengthened after pro-Russian forces in east Ukraine downed a Malaysia Airlines civilian jet flying overhead.
The Russian government has cultivated a group of allies among Europe's populist, euroskeptic movements, whose pro-Russian rhetoric and soft stance on sanctions has been mirrored by U.S. President Donald Trump.
Johnson, however, said that given the recent upsurge in violence in eastern Ukraine, the U.K. will push for the EU to retain sanctions on Russia. The current sanctions package expires in the summer and has to be voted on by all participating members.
The British foreign secretary said the U.K. government will insist on the EU maintaining its sanctions on Russia, in comments that referred to the recent outbreak of violence in east Ukraine, most notably near Avdiivka.
Johnson said at an EU foreign affairs council meeting in Brussels on Monday: "Everybody is very concerned about that so the causes as you know aren't quite clear; there's a bit of murkiness about who initiated that but the UK will be insisting there is no case for relaxation of the sanctions [and] every case for keeping up the pressure on Russia."
The EU's foreign policy chief, Federica Mogherini, who spoke at the same event, said the bloc would never recognize the annexation of Crimea as legitimate, and called for all parties in the conflict in the east to uphold the agreed ceasefire.
"I cannot say where the U.S. administration stands on this, but I can say where the Europeans stand on this," Mogherini said.