U.K. Pound Falls As Markets Get Brexit Jitters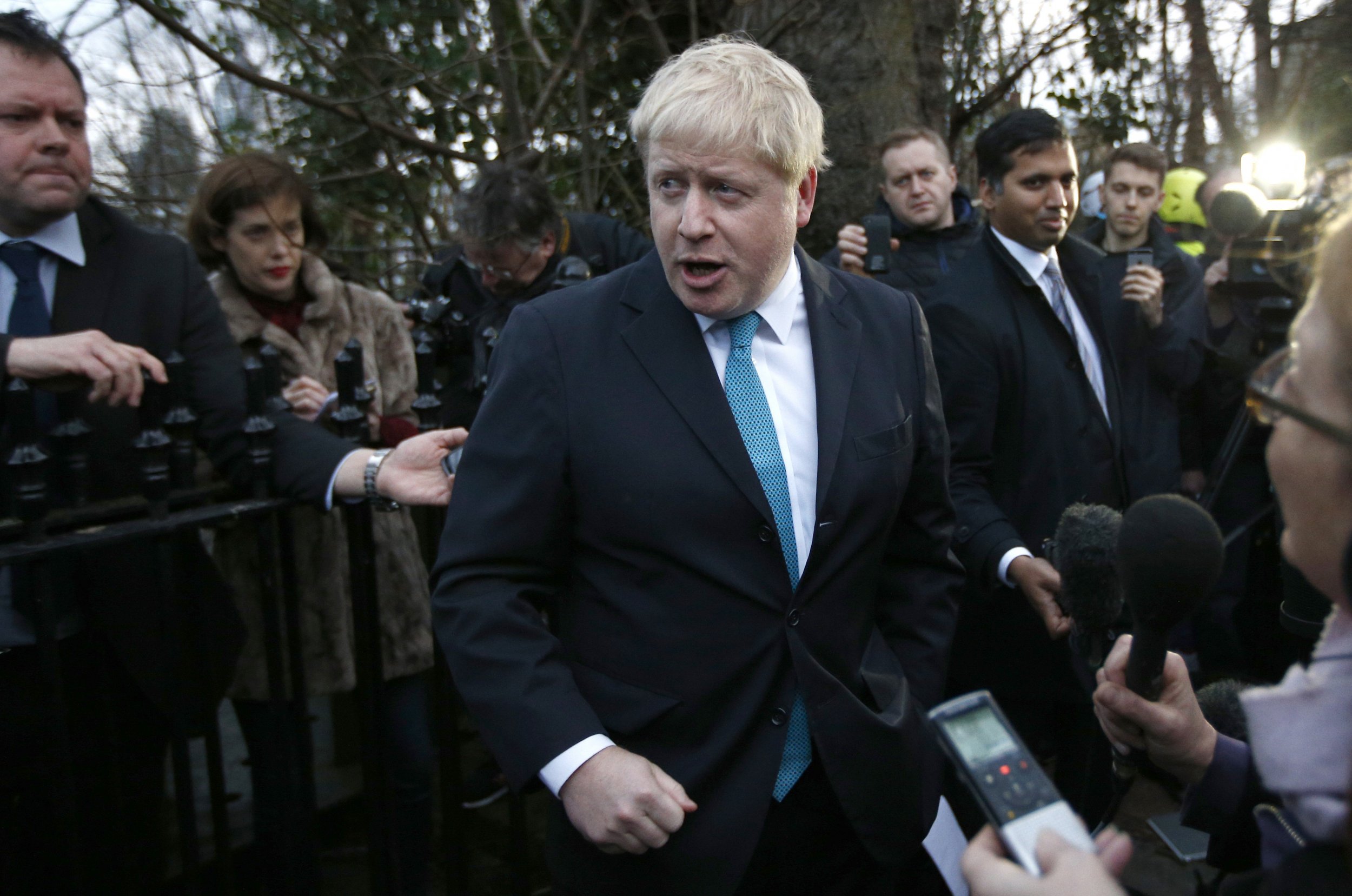 The pound has fallen dramatically against the dollar as traders around the world suffer from a dose of the Brexit jitters.
After London Mayor Boris Johnson announced on Sunday he would be campaigning for Britain to leave the EU in a forthcoming referendum, Asian traders reacted fast with a selloff. Bloomberg said on Monday the pound had sustained its biggest fall against the dollar in 11 months.
On Monday the pound was also beginning to lose ground against the euro, having dropped by almost one eurocent around 8 a.m., according to The Guardian.
Johnson declared his position after almost a week of speculation. The mayor has generally been considered an ally of Cameron's, but said in his Daily Telegraph column that while "David Cameron has done his very best, and he has achieved more than many expected… There is only one way to get the change we need, and that is to vote to go."
His column stops short of unambiguously recommending departure from the EU, however. Rather, some observers believe he wants Britain to vote to leave and then use the decision as a bargaining chip to negotiate a better deal from Brussels. "All EU history shows that [the EU] only really listen to a population when it says No," he writes. "It is time to seek a new relationship, in which we manage to extricate ourselves from most of the supranational elements."
Johnson, whose image adorned the front page of most British daily newspapers on Monday, is considered to be influential on the outcome of Britain's referendum because 32 percent of the electorate names him as important to them in deciding their vote. Only Cameron himself scores more highly.
His decision comes despite reports of private pressure exerted on him by Cameron's office, and a thinly veiled public appeal from the prime minister on national television on Sunday.
The weekend saw Conservative MPs and ministers rushing to confirm their position, after collective responsibility over Europe was lifted for the government. The influential Guido Fawkes political blog said that 142 Conservative MPs out of a total 330 will campaign for a Brexit.
From Cameron's cabinet, the Work and Pensions Secretary Iain Duncan Smith, Leader of the House of Commons Chris Grayling, Culture Secretary John Whittingdale, Justice Secretary Michael Gove, Employment Minister Priti Patel and Northern Ireland Secretary Theresa Villiers all on Saturday confirmed they would be campaigning to leave the EU despite the government as a whole being in favor of continued membership.
U.K. Pound Falls As Markets Get Brexit Jitters | World