U.K.'s Cameron Appeals to Ally Boris Johnson to Back EU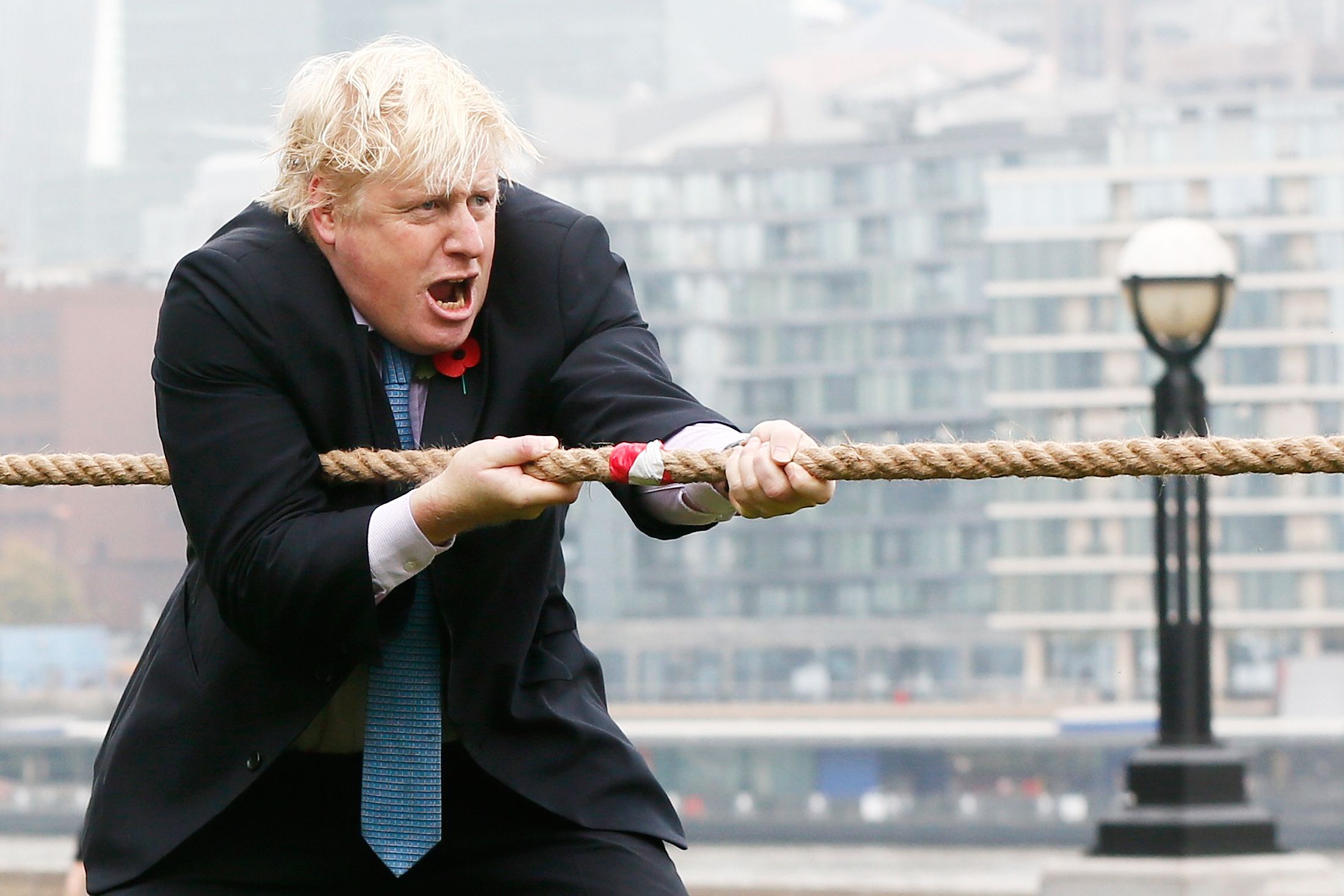 Britain's Prime Minister David Cameron has made a last ditch attempt to persuade one of his highest-profile political allies to join him in campaigning for the U.K. to stay in the EU.
Boris Johnson, the mayor of London and a member of Cameron's extended "political cabinet," is thought to be leaning towards campaigning to leave the EU in an upcoming referendum on Britain's membership.
Cameron, speaking on the BBC's Andrew Marr Show on Sunday about a new deal on Britain's EU membership he secured at a European Council summit on Friday, urged Johnson to back the U.K.'s continued EU status.
"To Boris I would say we will be safer, stronger and better off in the EU," he said, having been told by presenter Andrew Marr that Johnson was watching the show at home. "The prospect of linking arms with Nigel Farage and George Galloway is a wrong step for our country," he added, referring to two of the Leave campaign's most controversial backers.
Cameron had been expected to announce new plans to secure the sovereignty of Britain's parliament, but did not do so, leading to speculation he might want to keep this as a bargaining chip to coax Johnson to his side.
Johnson, one of Britain's most popular political figures, is considered to be one of the few politicians whose personal endorsement will make a tangible difference to either side in the referendum campaign.
One Euroskeptic pollster tells Newsweek that Johnson, unlike Ukip leader Farage or the Labour MP Kate Hoey, who both appeared on this morning's programme, could personally sway some undecided voters and even a "tiny percentage" of those who had already decided.
The London Mayor's economic advisor Gerard Lyons further fuelled speculation about Johnson's position by tweeting that "Leaving the EU is disruptive not deadly for The City of London."
After Cameron this weekend fired the starting gun on the EU referendum campaign, confirming that the vote would take place on June 23, members of his cabinet and other high-profile politicians have been rushing to confirm their positions.
The Work and Pensions Secretary Iain Duncan Smith, Leader of the House of Commons Chris Grayling, Culture Secretary John Whittingdale, Justice Secretary Michael Gove, Employment Minister Priti Patel and Northern Ireland Secretary Theresa Villiers all on Saturday confirmed they would be campaigning to leave the EU despite the government as a whole being in favour of continued membership.
They are allowed to do so because Cameron has suspended "collective responsibility," which usually prevents members of the government taking different lines on an issue, over Europe.
The Conservative MP Zac Goldsmith, who is running for the London mayoralty, confirmed to The Sunday Times that he would campaign against EU membership.
Among those reported to have been tempted to campaign for Leave who ultimately decided to back the Prime Minister are the Business Secretary Sajid Javid and the Home Secretary Theresa May.
Britain's opposition Labour party is in favour of continued EU membership. Labour leader Jeremy Corbyn and Shadow Chancellor John McDonnell have both expressed Euroskeptic views in the past but have said they will campaign for the U.K. to remain.
At a Euroskeptic event on Friday, Hoey expressed disappointment that her party's leaders had changed their minds. She claimed that they had been "stifled" by the "Labour machinery."
Cameron on Sunday insisted that "This question is so much bigger than any political party or politician." He also rejected claims that he would have to resign if Britain voted to leave.