Boris Johnson Admits U.K. Does Not Have Enough COVID-19 Testing Capacity
British Prime Minister Boris Johnson has admitted that the U.K. does not have enough testing capacity but said that the government was hoping that capacity will be up to 500,000 tests per day by the end of October.
At the moment, the U.K. has a testing capacity of around 300,000-a-day but many have reported being unable to be tested, with some turning to private clinics.
Johnson said he understood people's frustrations with the testing system, which has seen some have to travel miles away from home for a COVID-19 test but went onto claim that 89 percent of people could get a result within 24 hours.
He made the comments while appearing before the House of Commons' Liaison Committee where he answered questions about the government's response to the pandemic as case numbers rise, leading to fears of a second wave of the infection in the country.
Newsweek subscription offers >
In the same meeting, Johnson said the financial consequences of a second nationwide lockdown to combat the spread of COVID-19 would be disastrous for the country.
Conservative MP Julian Knight MP asked: "In all honesty prime minister, can this country afford a second national lockdown?"
Johnson replied: "I don't want a second national lockdown Julian. I think it would be completely wrong for this country and we are going to do everything in our power to prevent it and can we afford it, I very much doubt that the financial consequences would be anything but disastrous but we have to make sure that we defeat the disease by the means we've set out."
The government has recently prohibited social gatherings of more than six people with those caught flouting the rules given a fine of £100 ($130) which can double up to a maximum of £3,200 ($4,100).
Newsweek subscription offers >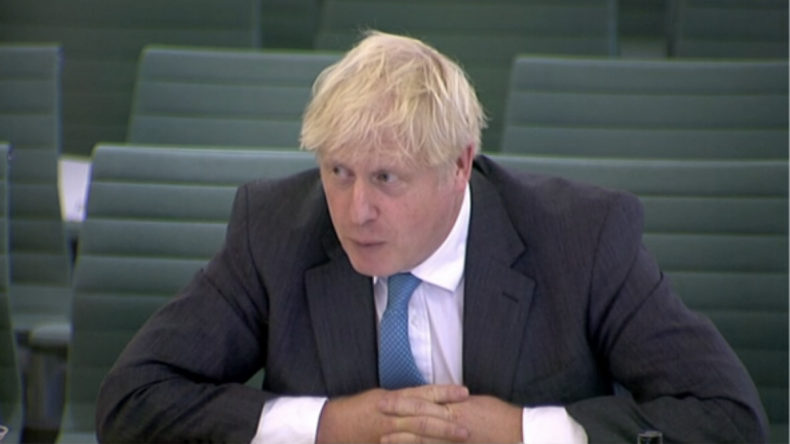 The prime minister was also quizzed about his Internal Markets Bill which would give the government powers to override parts of the Brexit agreement with the European Union (E.U.), which his own government negotiated and is legally binding. This amendment is to prevent, Johnson said, the E.U. being able to dictate where British borders were.
Critics say that this harms the Good Friday Agreement which brokered peace between Northern Ireland and the Republic of Ireland, with House of Representatives speaker Nancey Pelosi warning that there was "absolutely no chance of a U.S.-U.K. trade agreement passing the Congress" if Britain undermined the Northern Ireland peace agreement.
Asked whether goods will be able to flow easily over the border from January, Johnson said there was a huge amount of work ongoing to ensure this was the case but that there would be reciprocal tariffs on all E.U. goods.
Boris Johnson Admits U.K. Does Not Have Enough COVID-19 Testing Capacity | World