Boris Nemtsov's Ukrainian Girlfriend and Murder Witness Released by Moscow Police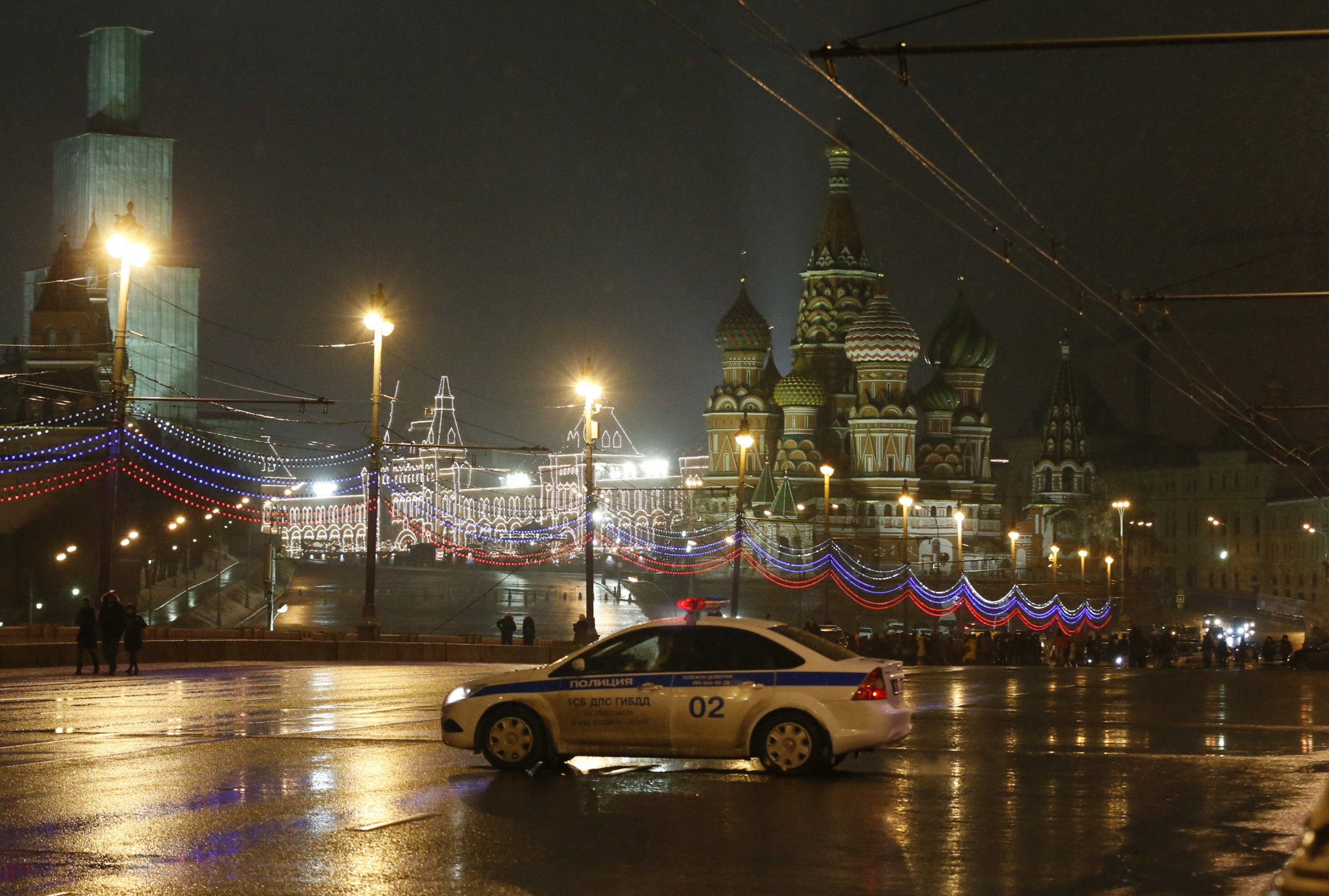 Updated | The Ukrainian girlfriend of murdered Russian opposition leader Boris Nemtsov, Anna Duritskaya, was released by Moscow police on Monday evening, AFP reported.
Police had detained her since Nemtsov's murder late Friday evening. She was put under round-the-clock supervision in a friend's Moscow apartment. Duritskaya said police were "physically preventing" her from leaving despite her not being a suspect and having already given her eyewitness account to authorities. She plans to return to Ukraine to be with her mother, who has fallen ill worrying about her daughter following the shooting.
"I have every right to leave the territory of Russia at present," the 23-year-old Ukrainian model told Russian independent TV channel Dozhd via Skype. "Just as I had every right to decline giving any testimony about the murder, but I did everything that I could and testified all that I could, I have fulfilled all police procedures. I do not know what more I can do and why they cannot let me go."
"They tell me that it is for safety reasons and they tell me it is unsafe for me to leave Moscow," she added.
Asked if Nemtsov's killer may have murdered the political activist as an act of jealousy over his relationship with Duritskaya, she said she did not think it was possible. She told the TV channel that she did not see the face of Nemtsov's killer.
In another interview Duritrkaya gave to radio station Echo of Moscow, she said she will not be going to the memorial service for the slain opposition politician tomorrow, but said she had made the decision not to attend herself and had not been stopped from doing so by the police.
According to Nemtsov's friend Ilya Yashin, who claimed to have spoken with Duritskaya yesterday, the Ukrainian is "in a terrible state and wants to go home."
The attorney representing Duritskaya told the BBC he believed the police were acting "correctly" toward his client.
Nemtsov was shot dead early on Saturday not far from the Kremlin before he was due to speak at an opposition march on Sunday. The march was instead dedicated to him and was attented by tens of thousands of people, many of whom carried banners reading 'We are not afraid.' Some of Nemtsov's allies accused Russian President Vladimir Putin of ordering the killing, but the Kremlin denied any wrongdoing and has ordered an investigation that offered three million roubles ($48,000) for information leading to the killers.
Duritskaya is widely reported now as the key witness to the murder of Nemtsov, but radio station Govorit Moskva reported this morning that the investigative committee is currently speaking to other witnesses about the crime.
The driver of a snowplow that was passing nearby when Nemtsov was shot and who helped Duritskaya call the police to report the shooting told Russian news website Life News he also had not seen the killer.
The man, speaking on the condition of anonymity, told the website he had been watching the road instead.
Additional reporting by Polly Mosendz.