'Bosch' Spin-off: Titus Welliver Thought He'd Been Replaced by Author Michael Connelly
Titus Welliver was left wondering whether he'd be part of the upcoming Bosch spin-off series because of a miscommunication with creator Michael Connelly.
Connelly, the author of the books the series is based on, admitted in an interview with Newsweek that he forgot to tell Welliver that he'd be reprising his role in the new spin-off show coming to IMDb TV.
Welliver played detective Harry Bosch across all seven seasons of the show on Amazon Prime Video and he also narrates Connelly's audio books.
Discussing Welliver's dominance over the role of Bosch in the TV series, Connelly says he was never in doubt about his choice, but he could have communicated that better to Welliver.
Speaking to Newsweek about a potentially damaging misunderstanding, Connelly said: "I felt kind of bad because I misspoke when I told him 'hey we're going to do a spin-off with Bosch as a private eye' and he just kind of nodded.
"I didn't think of it in terms of an actor and he thought 'so you're gonna reboot it with a younger guy or something,' he was like 'who plays Bosch?'"
Connelly was quick to set the record straight for Welliver: "I was like 'oh my gosh you play Bosch, no one else could play Bosch are you kidding me?' and then suddenly he lit up and it was a no-brainer."
"I feel bad about it to this day. I felt like boy did I mishandle that, I was trying to deliver good news but for 3 seconds it was a 'I've been replaced' kind of feeling and that's the actor's lot," Connelly said. "I didn't view it from the point of view of an actor and that's shame on me."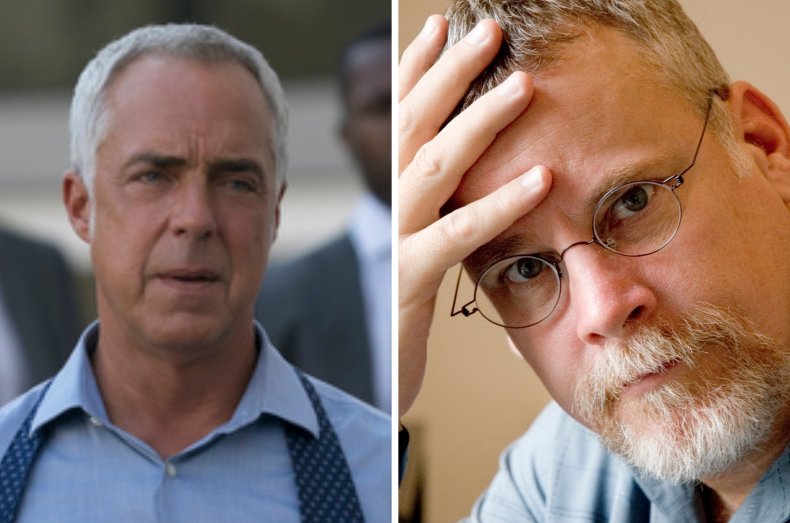 The Bosch spin-off is set to follow Harry Bosch's career as he leaves the LAPD and becomes a private investigator. Connelly says he didn't have to work hard to convince Welliver to sign up to reprise his role in the new show.
"No convincing was necessary. I think he sees this as the role of his life. For 30 years he was a character actor, you know, several names down the billing."
Welliver will be sharing the limelight of the new series with his Bosch co-stars Madison Lintz, who plays his daughter Maddie Bosch, and Mimi Rogers, who plays Honey "Money" Chandler.
Connelly admitted to Newsweek that the opportunity to create a spin-off TV series came as a surprise as everyone believed Season 7 on Amazon Prime Video was going to be the final one.
"It was not always discussed and we went into Season 7 being told it was the end and that's all there was. It's bitter to sweet to hear it's an end but we had an amazing run and it was really beneficial to know it's the end so we could write towards a culmination of things and end points for characters."
Connelly said IMDb TV, owned by Amazon, approached him to create a spin-off series halfway through production of the seventh season. "They came to me and said 'in your books there's a big change, Bosch goes from cop to PI. Would you be interested in doing a show continuing with the private eye side of things?'"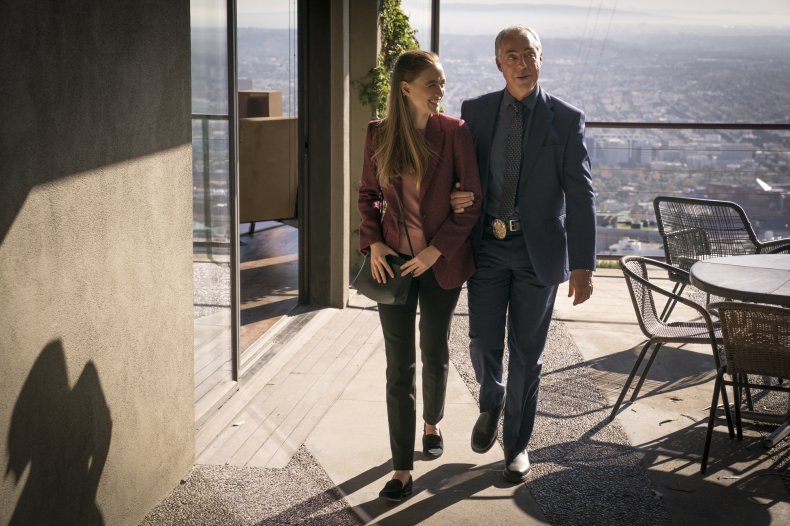 His answer was a resounding yes: "I think it's a greater opportunity, I'm so proud of the show we made but it's Bosch with a badge and he's got the rules and regulation of being a cop and he steps over the line but it's never two feet over the line so we held that back.
"To me is gives us the opportunity to write and film a show that has a better, a bigger resonance to what's going on in the real world at the moment," Connelly said.
The Bosch spin-off series has yet to receive an official title but may be dropping within the year on IMDb TV. There will be ten episodes within the season and they're due to be released weekly on the free ad-supported streaming service.
Sign up for an Amazon Prime account and you can watch Seasons 1-7 of Bosch on Prime Video now.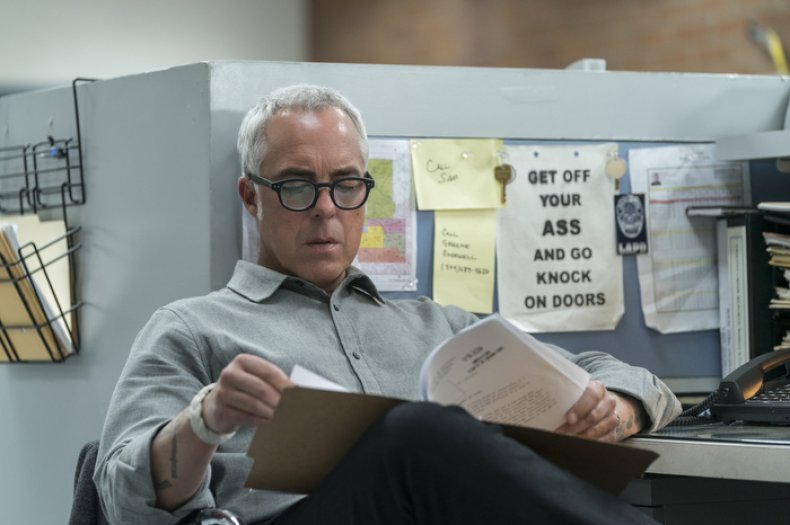 Newsweek has affiliate partnerships. If you make a purchase using our links, we may earn a share of the sale.