Boss Slammed for Saying Worker Egged on Walk to Work Should Have 'Prepared'
A worker was egged as they walked to work, opting to go in anyways only to receive a less than sympathetic response from their boss.
The viral Reddit post recounting events, titled, "Got egged heading to work, told I should've been prepared," has received 33,000 upvotes since it was shared to the "antiwork" subreddit on March 31.
In a survey conducted by GoodHire, 3,000 full-time workers in America were surveyed from the 10 "most popular job sectors." A total of 70 percent "strongly enjoy or somewhat enjoy" working for their current manager. In addition, 82 percent said they would possibly quit their job due to a bad manager.
The post was shared by Redditor @Master_Contendr, who explained they don't have a car. The original poster (OP) walks to work, which takes around 30 to 40 minutes.
That day as they were standing while waiting at a crosswalk, a car pulled up. A group of kids threw around a dozen eggs at the OP, driving off before it was all over.
"Freak prank, kids will be kids," the OP said. "Annoying but not the biggest of deals for me. Plus I'd rather it be me than like a homeless person."
Luckily, the OP was wearing a "puffy jacket," and consequently minimal eggs exploded when they hit the Redditor. Most of them cracked around their feet, so from around the knee all the way down there was egg all over.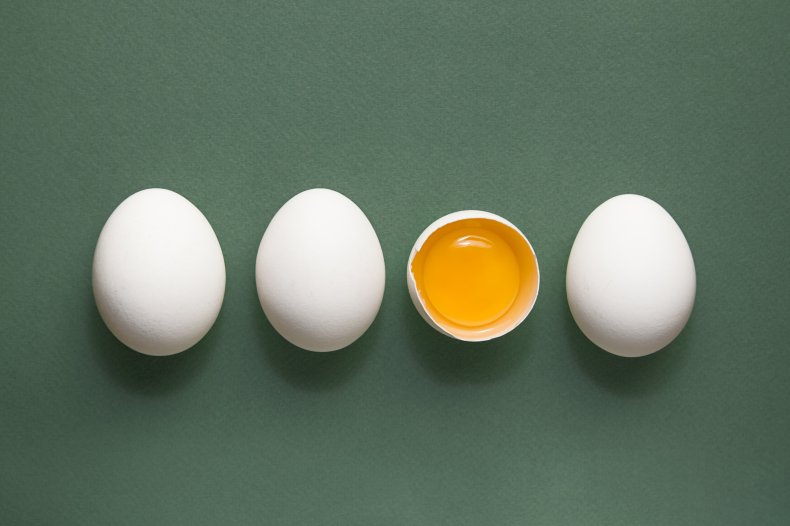 The Redditor was about 10 minutes from work, and they don't see customers when they sit at a desk all day, "so I figured I'd go in, try [to] wet paper towel what I could and just be kinda ew for one day, versus walk back home, change, then leave again and be late."
Once they got to work, around an hour passed before their desk manager called the OP into his office, asking why the Redditor was "so disgusting."
The OP told him what happened, "and he said, 'In the future, you should either leave earlier in case this type of thing happens, or always have a change of clothes,' then sent me back to my desk to work."
The OP concluded: "Just like why bother, s**t happens. I'm not going to totally change up my routine because of one random incident. What did we accomplish by doing this other than distract me from work for 10 minutes?"
Over 2,600 comments came pouring in over the incident, and people have sympathy for the OP. Likewise, many Redditors are also slamming the boss' response to the whole unfortunate egging situation.
Some people think the manager should have provided a solution for the OP. "Ask him if he brought a change of clothes to work," a Redditor suggested. "If he says yes, ask if you can borrow them."
Others encouraged different ways to get back at the boss, and one Redditor thinks the OP should get the kids who egged them involved. "Better yet, find those kids and pay them to egg him as he walks into work," they wrote.
While one Redditor wondered what the manager thought they accomplished, adding that the OP learned "in a low stakes scenario exactly how they're going to act if something serious interrupts your ability to work to their unreasonable standards. I'd be either looking for a lateral move or ways to get leverage over this person stat."
Comments of disapproval were everywhere. "Yet another manager that should not, under any circumstances, be given any power or authority whatsoever over another human being," a Redditor weighed in.
Another Redditor thinks the OP's boss "should have been more understanding," adding, "Last I checked, no one is clairvoyant, and it sounds like this is the type of manager that would give you a hard time for being late as well."
People also recounted their own stories or offered a word of encouragement or sympathy for the OP. "Dude gets egged, says, 'Meh, kids will be kids,' and heads to work like it's just another day. This guy's better than most of us."
One person apologized over the boss not having any empathy. They also had kind words for the OP. "Honestly, you have a great attitude," they said. "I don't know you, but I love that about you."
Newsweek reached out to Redditor @Master_Contendr for comment.