Boston Celtics Fan Banned for 18 Months for Racially Abusing Warriors Star DeMarcus Cousins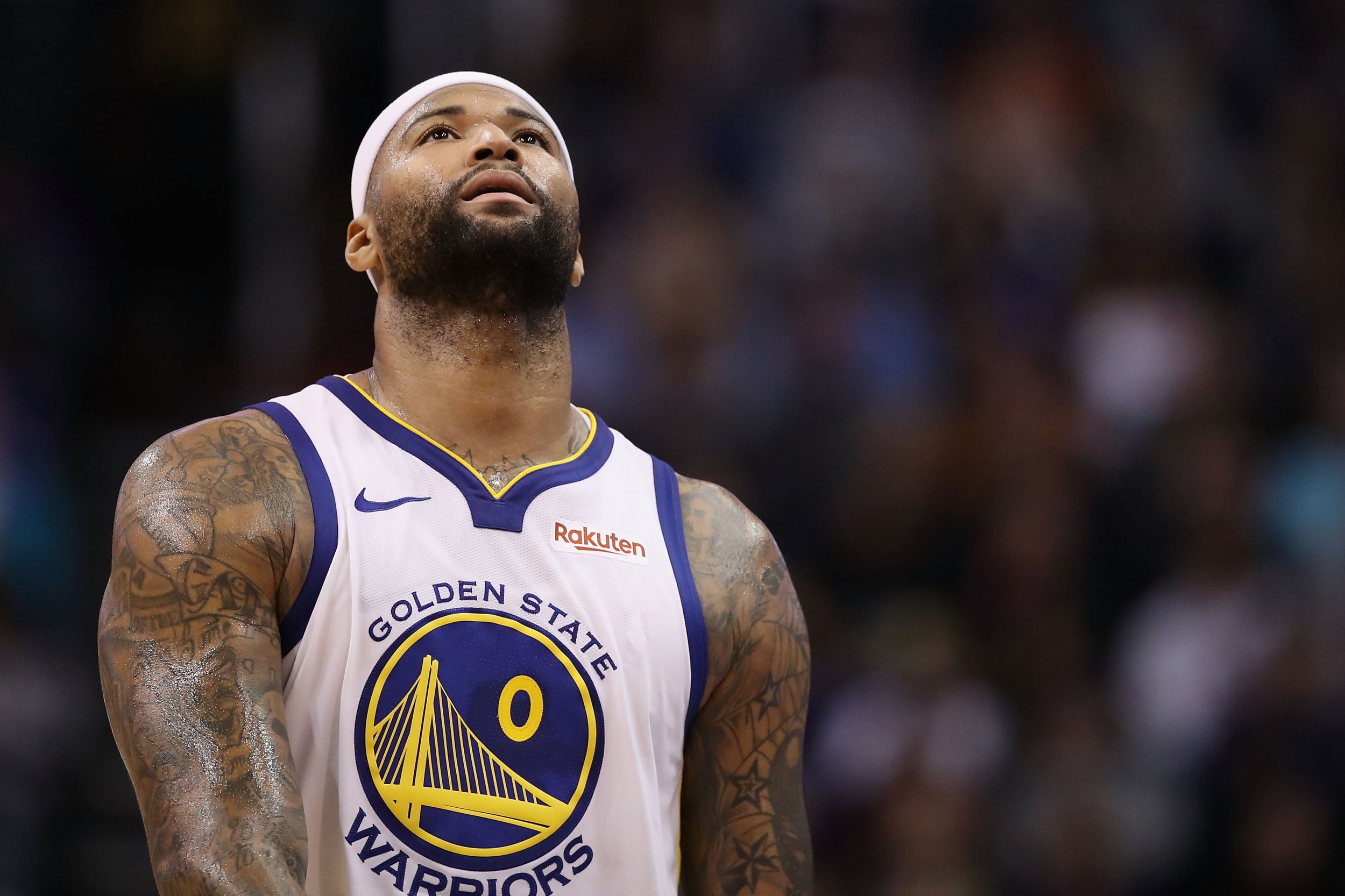 The Boston Celtics have banned a fan from attending home games for 18 months after he was found guilty of racially abusing Golden State Warriors center DeMarcus Cousins.
According to Yahoo Sports' Chris Haynes, the fans taunted Cousins by using the n-word during the Warriors game in Boston on January 26.
The Warriors big man swiftly informed a member of the Celtics' security personnel, who "took care of the fan."
Haynes added that while the Celtics might have imposed the ban on the fan on the same day of the incident, it was only recently communicated to the Warriors and Cousins.
On its official website, the TD Garden says guests have to comply with its code of conduct or face the risk of being evicted or arrested.
While the code doesn't specifically reference racist language, it warns fans against engaging in what it describes as "disruptive behaviour."
Specifically, the website states that: "Guests will enjoy the event experience free from disruptive behavior, including foul or abusive language and obscene gestures."
The racist abuse did not put Cousins off his game, as he finished with 15 points, eight rebounds and three assists as the Warriors beat the Celtics 115-111.
It is not the first time this season that an NBA team has had to deal with a racism incident. Earlier this month, the Utah Jazz permanently banned a fan from the Vivint Smart Home Arena due to the "excessive and derogatory verbal abuse" he aimed at Russell Westbrook.
The team said its decision was based on an extensive review of the video evidence available and numerous eyewitness accounts.
On March 11, Shane Keisel repeatedly heckled the Oklahoma City Thunder star, prompting the former MVP to react angrily to the taunts.
Westbrook can be heard shouting towards the fan in a video of the incident that went viral. "You think I'm playing? I swear to god. I swear to god. I'll f*** you up. You and your wife, I'll f*** you up. […] I promise you. On everything I love . Everything I love, I promise you. I swear to god."
After the game, Westbrook revealed that Keisel and his wife had reportedly shouted: "Get down on your knees like you used to."
The Thunder star interpreted the remark as a racist insult, but Keisel defended himself in an interview with local TV station KSL-TV.
Speaking to the NBC-affiliate network, he said Westrbook was "acting a fool" and had shown himself up as completely "classless."