Boston Marathon Bomber Dzhokhar Tsarnaev Got $1,400 in COVID Relief That Feds Seek to Claim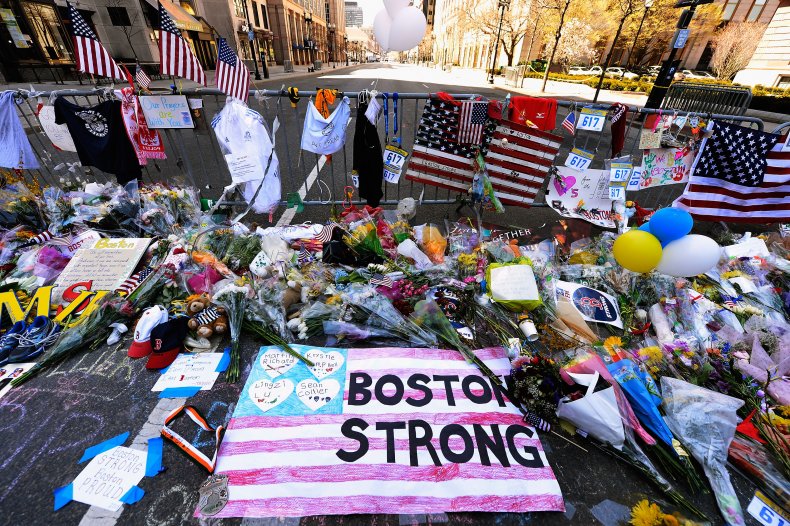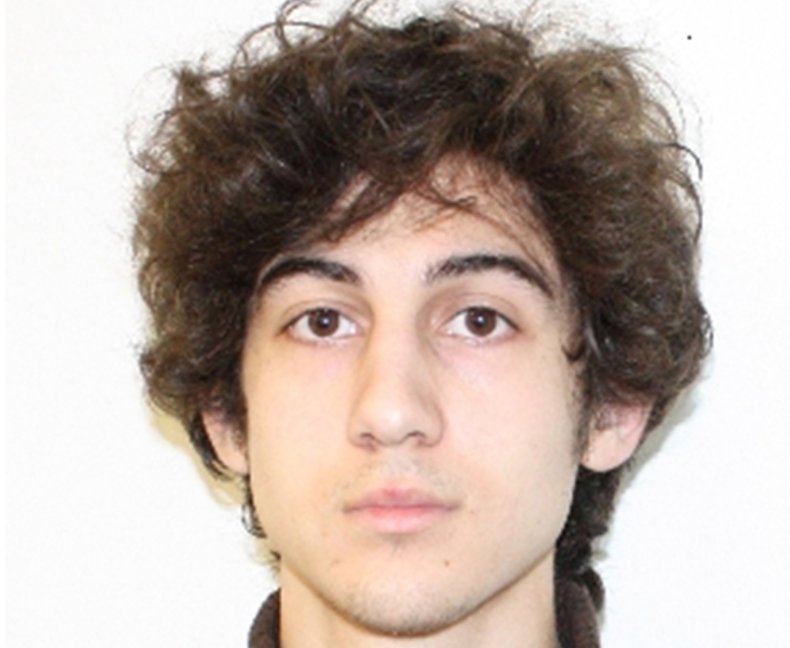 Prosecutors have filed a motion seeking funds from Boston Marathon bomber Dzhokhar Tsarnaev's inmate trust account, including a $1,400 COVID-19 relief payment he received in 2021.
Acting U.S. Attorney for the District of Massachusetts Nathaniel Mendell filed a motion on Wednesday asking for funds from Tsarnaev's account to be taken and used as restitution to his victims, according to Boston Fox affiliate WFXT. The motion indicated that Tsarnaev had an account balance of $3,885.06 as of Dec. 22, 2021, including a $1,400 COVID-19 stimulus payment deposited to the account in June.
Prisoners were largely eligible to receive $1,400 payments included in the $1.9 trillion American Rescue Plan that President Joe Biden signed into law last March. Republicans unsuccessfully rallied against allowing inmates to receive the checks at the time, although prisoners were also not excluded from stimulus checks included in the GOP-backed Coronavirus Aid, Relief and Economic Security (CARES) Act that former President Donald Trump had signed the previous year.
Prosecutors said that money in Tsarnaev's account should be used "as payment towards his outstanding criminal monetary penalties, including unpaid special assessment and restitution." Tsarnaev was ordered to pay more than $101 million in restitution to victims, as well as a special assessment of $3,000, in 2016. He has paid $2,202.03 so far — all of which has gone toward the special assessment. The filing asked the court to order the Federal Bureau of Prisons (BOP) to turn over the rest of the funds.
"In light of the Defendant's payment history and incarceration status, the United States requests that this Court enter an Order authorizing the BOP to turn over all funds, held in the Defendant's inmate trust account, including any funds subject to an administrative hold by BOP, to the Clerk of Court as payment toward the outstanding criminal monetary penalties imposed against the Defendant," Mendell wrote in the filing.
The prosecutor noted that although Tsarnaev had not paid any money to his victims, he had "made payments to other third-parties," including $2,000 paid to his siblings "for items such as 'gifts,' 'support,' and 'books.'" He argued that "the requested relief is reasonable and appropriate in this instance, especially in light of the Defendant prioritizing payments to his siblings over the victims of his crimes."
The filing also made note of the fact that "deposits into the Defendant's inmate trust account became more frequent" after he was sentenced to death following his conviction for the 2013 bombing. Nearly $5,000 was deposited into the account by three unidentified individuals from Indiana, New Jersey and Maryland between September 2013 and August 2021.
The 2013 Boston Marathon bombing killed three people and left hundreds injured, including many who suffered permanent disabilities as a result of their injuries. Tsarnaev was convicted of 30 different charges and sentenced to death in 2015. His brother and co-conspirator Tamerlan Tsarnaev was killed during a shootout with police after the bombing.
An appeals court overturned Tsarnaev's death sentence in 2020 but the federal government appealed the decision. The Supreme Court heard arguments in the case last fall and could reverse the decision again. The Biden administration is in favor of reinstating the death penalty despite also calling for a moratorium on federal executions.
Newsweek reached out to Tsarnaev's attorney for comment.