Botham Jean: Black Man Shot by Intruding Officer 'Smeared' by Dallas Police With Drugs Search
Dallas police have been accused of attempting to "smear" a black man shot dead in his own apartment by an off-duty police officer. Cops discovered marijuana following a search of his apartment.
Amber Guyger, 30, has been charged with the manslaughter of 26-year-old Botham Jean after killing him in his home on September 6. Guyger told police she accidentally entered Jean's apartment believing it was her own, and fired at him, thinking Jean was an intruder.
Lee Merritt, a lawyer representing Jean's family, said that a police affidavit—made public the day of Jean's funeral—showed that officers conducted a search of the victim's home after he was killed, and seized 10.4 grams (0.36 ounces) of marijuana.
Two fired cartridge casings, a police backpack and vest and a metal marijuana grinder were some of the other items recovered from Jean's apartment following the search warrant.
"They [police] immediately began looking to smear him," Merritt said, reported Associated Press.
"I think it's unfortunate that law enforcement begin to immediately criminalize the victim—in this case, someone who was clearly the victim that has absolutely no bearing on the fact that he was shot in his home," Merritt added to Fox 4.
"I would love to see more information coming out about the warrants executed on the home of the shooter who lived just below him. I haven't seen any of those."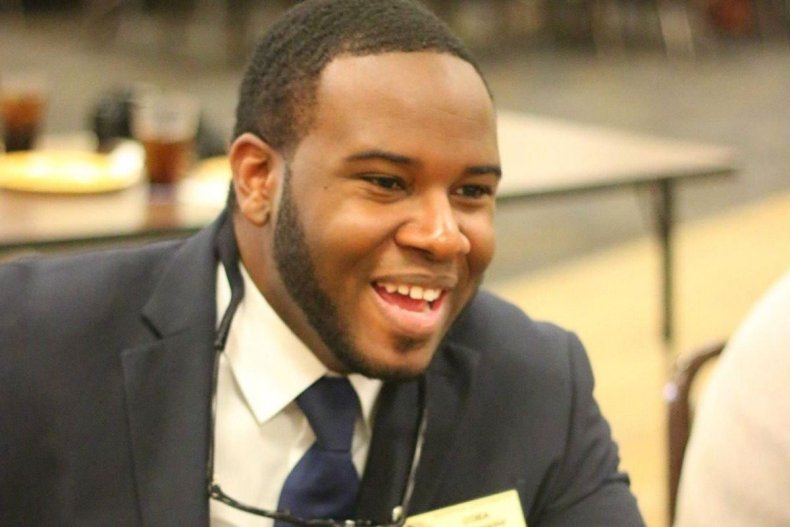 Merritt accused the department of conducting a "common assassination attempt on the victim that we often see in law-enforcement-involved shootings."
Dallas police conducted the search before handing the investigation over to the Texas Ranger Division.
Police documents appeared to give contradictory accounts of what happened the night of the shooting.
The arrest warrant for Guyger, written by Texas Rangers Officer David L. Armstrong, claimed that the officer used her electronic key to attempt to open the door, and the door opened because it was ajar. She said she saw a "silhouette" of a man from across the room and fired, thinking it was a burglar.
However, the search warrant, signed by Judge Brandon Birmingham, claimed Jean confronted Guyger at the front door as she tried to enter, with neighbors hearing the pair in confrontation.
Merritt said that a neighbor described hearing Guyger yelling "let me in, let me in!" before firing twice, reports CBS.
Following her arrest, Guyger, who was involved in another shooting in May 2017 while on duty, was released from Kaufman County Jail after posting a $300,000 bond.
A GoFundMe page set up to raise money for Jean's funeral costs has raised more than $38,000.