Who Is Amber Guyger? Dallas Police Officer Charged With Manslaughter of Neighbor, Also Involved in Shooting Last Year
A Dallas police officer has been arrested on suspicion of manslaughter after she fatally shot a black man in his apartment after allegedly mistaking it for her own.
Amber Guyger, 30, is accused of killing 26-year-old Botham Jean just before 10 p.m on September 6 after walking into his apartment on 1210 S. Lamar after finishing her shift.
According to the Associated Press, citing the Texas Department of Public Safety, Guyger was booked into the Kaufman County Jail following her arrest. She was later released after posting a $300,000 bond.
Dallas Police Chief Renee Hall said there was enough evidence to seek an arrest warrant for the officer on suspicion of manslaughter based on the investigation. The department requested the Texas Rangers conduct the investigation to "eliminate the appearance of any potential bias."
Police said it is not clear what interaction occurred between Guyger and Jean before she opened fire inside his apartment. She dialed 911 and officers arrived at the scene within four minutes. Jean was taken to a nearby hospital, but later died from his injuries.
"Right now there are more questions than answers," Hall said at a press conference. "We understand the concerns of the community. That is why we are working as vigorously and meticulously as we can to ensure the integrity of the case and the department is upheld. In doing so, we hope to bring understanding to the family."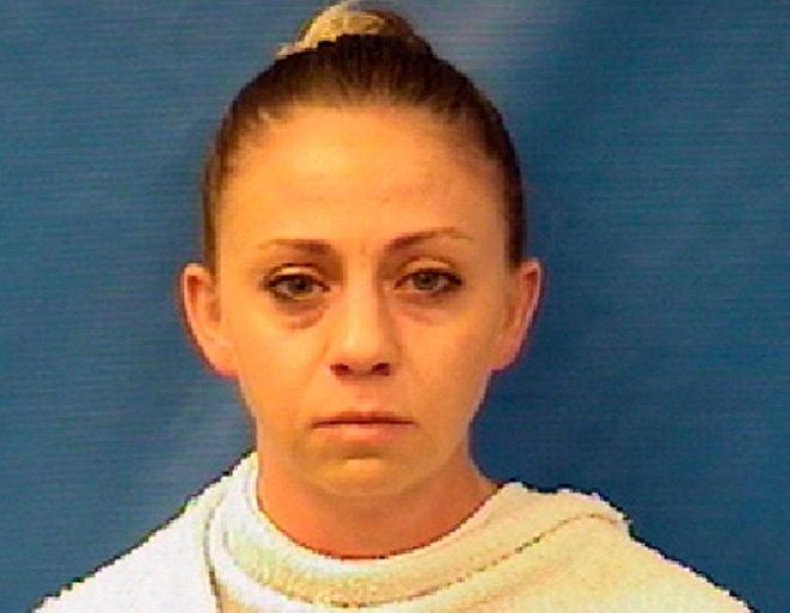 Officers confirmed that a blood sample was drawn from Guyger to test for drugs and alcohol as part of the investigation, but the results have not yet been made public.
Jean's mother, Allison Jean, wondered whether race played a part in why the white officer killed her son. "If it was a white man, would it have been different? Would she have reacted differently?" she told the Associated Press.
Allison Jean paid tribute to her son during a vigil at the Dallas church where the 26-year-old attended. "Botham loved God. Botham loved you. Botham loved mankind. Botham never saw color, race. Botham wanted all of us to unite," she said, reported CBS 11.
It has since emerged that Guyger was involved in another shooting last May while on-duty. According to an affidavit in the case filed against Uvaldo Perez, Guyger was called to assist another officer searching for a suspect.
Guyger was attempting to identify a female in a car when Perez got out of the vehicle and starting an altercation with her and the other officer, reports USA Today.
Guyger then fired her Taser at Perez, who wrestled the stun gun away from her. The officer then shot Perez in the abdomen. She was not charged in connection to the shooting.
Following Guyger's arrest, Dallas Mayor Mike Rawlings thanked the Texas Rangers for "thoroughly investigating this tragic case. I am grateful to Dallas Police Chief Renee Hall for her leadership and foresight in calling for the Rangers to handle the investigation to ensure there was no appearance of bias," Rawlings said in a statement.
"I also greatly appreciate that our citizens and community leaders were so respectful of the investigative process over these past few days. Please continue to pray for the family of Botham Jean tonight and in the weeks and months ahead."
Guyger, who has been with the department for four years, is assigned to the Southeast Patrol Division. She was placed on administrative leave pending the outcome of the investigation.