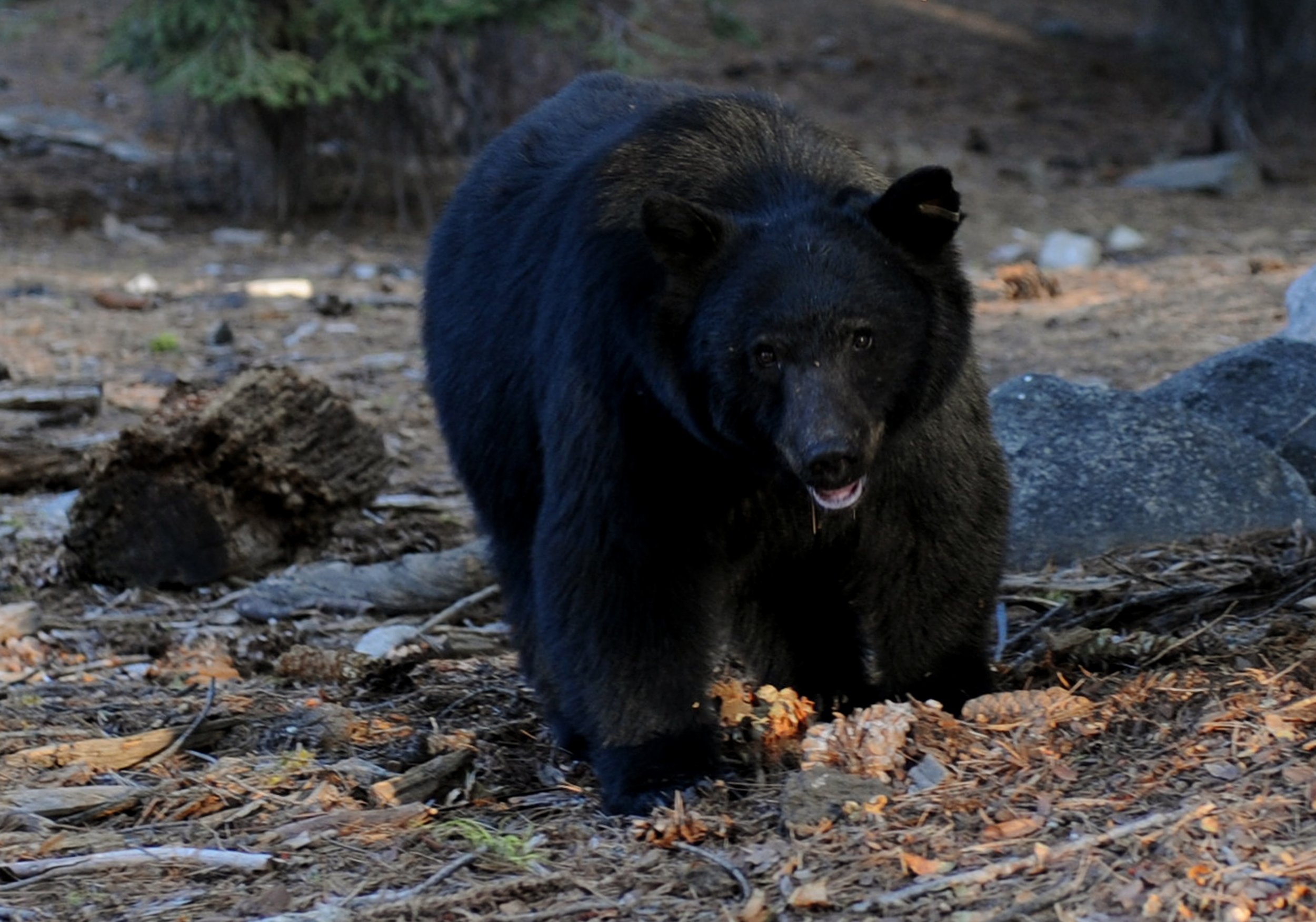 An experienced bowhunter was "severely" mauled by a black bear in Californian mountains last Friday because he didn't wait long enough after striking it with an arrow.
A party of three—inside a legal archery zone in San Bernardino—witnessed the attack, which occurred after one man approached a black bear he believed to be dead. One individual in the group who spoke to ABC7 Eyewitness News said the victim was a seasoned hunter.
No names have been released by local authorities. The two other hunters who were with the mauled victim escaped without injury. The bear later died from its wounds, ABC7 said. Bear hunting with bow and arrow is permitted in the region from August until early September.
Patrick Foy, with the California Department of Fish and Wildlife, told ABC7: "There were three people hunting—archery hunting for bear—it was legal archery hunting season in that zone of California. When he ran up to the bear, the bear attacked him, and it mauled him severely.
"Approaching an animal that's injured can be dangerous or can at least put that animal in a position where it's going to forcibly defend itself thinking it's under threat," he continued.
"We've had incidents…where a bear did come into physical contact with a young guy who was camping. We've had a few cases over the last few years of bears, but nothing to this degree."
While the mauled man survived the attack, his current condition remains unknown.
Firearms are not allowed to be used to hunt in the bow and arrow season, but media reports have said officials are mulling over a petition that would let hunters carry handguns for protection.
Officials from the San Bernardino National Forest warn about the danger of black bears.
"Although black bears rarely attack and generally avoid people, they are powerful animals and are capable of injuring or killing people," an FAQ page reads. "Remember, you can't outrun a black bear. They are extremely fast on the ground or climbing a tree. Warning signs of an attack include: A steady glare; ears laid back; smacking of the jaws and stomping of the front feet.
"If the bear attacks, fight back with anything available. Act aggressively. Throwing rocks or hitting a bear with large sticks has been effective in some cases. Playing dead is not appropriate."
On August 26, news emerged that a 10-year-old boy had been injured after a grizzly bear that was defending its cub attacked him during a family hike in the Yellowstone National Park.
In early July, a 31-year-old man died after being mauled by a polar bear in the Canadian territory of Nunavut. As reported at the time, he was killed while protecting his two young children.