From Bowing to Holding Your Heart, Here's What Etiquette Looks Like Now Thanks to Coronavirus
In order to "flatten the curve" of the coronavirus outbreak, social distancing has become a required practice. But flatting the curve isn't the only thing all this space between us has done. Social distancing has caused drastic changes to social etiquette.
The World Health Organization (WHO) released a few guidelines for hygiene advice in order to keep COVID-19 from spreading. Cheek-kisses, hand-holding, hugs, and fist-bumps have been put on hold during the outbreak. Though there have been restrictions, people have found creative ways to conduct their own meets and greets.
Instead of shaking hands with someone else, here are other ways you can practice good manners: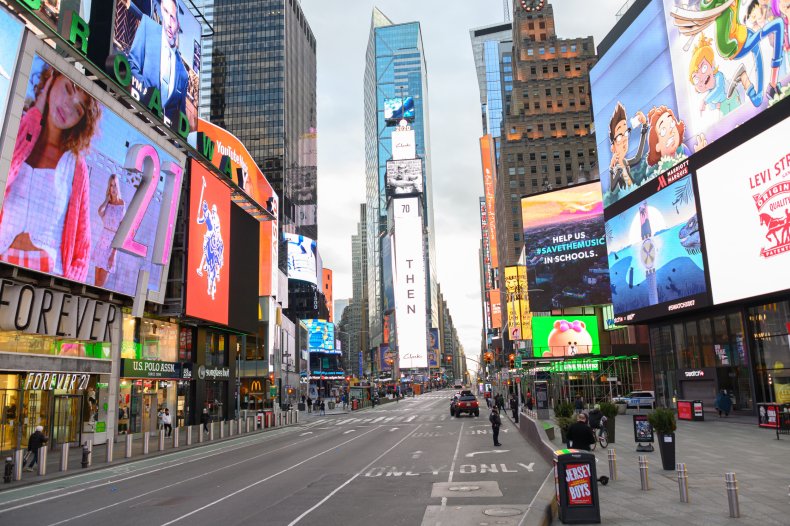 The Wave
At the beginning of March, WHO's director Dr. Sylvie Briand, provided "handshake alternatives" on her official Twitter account. Two people can simply wave their hands at each other from a distance if they want to just say hello.
Elbow Tap
In early March, Nebraska's Governor Pete Ricketts posted a short Twitter video from his visit to the University of Nebraska Medical Center. Instead of handshaking, Ricketts elbow-tapped with other medical professionals from the National Quarantine Unit.
Footshakes
Secretary General Mohammed Barkindo, of The Organization of the Petroleum Exporting Countries (OPEC), practiced footshaking with Alexander Novak, the Energy Minister from Russia, according to CNBC.
Say It Loud
Etiquette Expert Myka Meier recently told The New York Times that people should say what they are thinking, "I saw a friend of mine the other day who works at the Plaza, and she saw me coming, and said in advance, 'I am not going to hug you, but I want to kiss you from afar.'"
Namaste
During a recent press conference, Israel's Prime Minister Benjamin Netanyahu recommended the Indian meeting tradition of the Namaste. In the Namaste greeting, the person places both hands together, with just their palms touching and their fingers pointing upwards.
The Vulcan Sign
During a recent closed-door meeting of the House Democratic caucus, an attending physician asked members to use Dr. Spock's iconic "live long and prosper" sign. Representative Dean Phillips of Minnesota jokingly couldn't split his fingers to make the famous hand gesture from the Star Trek series.
Air Kisses
In the middle of March, Dave Sharpe of Toronto recommended air kisses to National Geographic, "Blowing a kiss at least delivers a fondness and affection that is well understood. Even between male friends, it might just help to break down some of those churlish inhibitions some men seem to have about showing some soul."
Hands on Heart
In Iran, some people put their hands over their hearts while tilting their heads and bowing, per the LA Times.
Take A Bow
During his February monologue, comedian Bill Maher mentioned he would start bowing to his guests on his Real Time show, instead of shaking their hands, per The Hill.