Boy, 5, Mauled to Death by Family's Dogs: Police
A 5-year-old boy in Canada has died after being attacked by several of his family's dogs.
The attack occurred on the evening of March 5 in a First Nation community north of Slave Lake in Edmonton, Alberta. Officers from the Royal Canadian Mounted Police came to the scene at around 5:30 p.m. after receiving a 911 call. Emergency crews were also called, but the boy was found to have died at the scene, with injuries consistent with a dog attack.
In a statement to the Canadian Broadcasting Corp., constable Kelsey Davidge confirmed that the child died after being attacked by his family's dogs while on Whitefish Lake First Nation.
"He did die from a dog attack/mauling," she said. "They were family-owned pets. There is no public safety concerns or other concerns to the public."
Davidge added that the dogs involved in the attack were later killed.
Although she did not say how many animals were involved, Canadian news outlet Global News reported that three canines were thought to have carried out the attack.
According to the report, residents identified and killed two of the dogs. Officers responding to the incident later found and killed a third.
Police told Global News that the carcasses of all three dogs have been sent for forensic and medical testing. The boy's body has been taken to a medical examiner's office in Edmonton, where an autopsy will take place.
Davidge told CBC that an investigation into the child's death is ongoing and no formal charges have been made yet.
According to the CBC report, the child attended a community school on Whitefish Lake First Nation, which is about 400 kilometers northwest of Edmonton.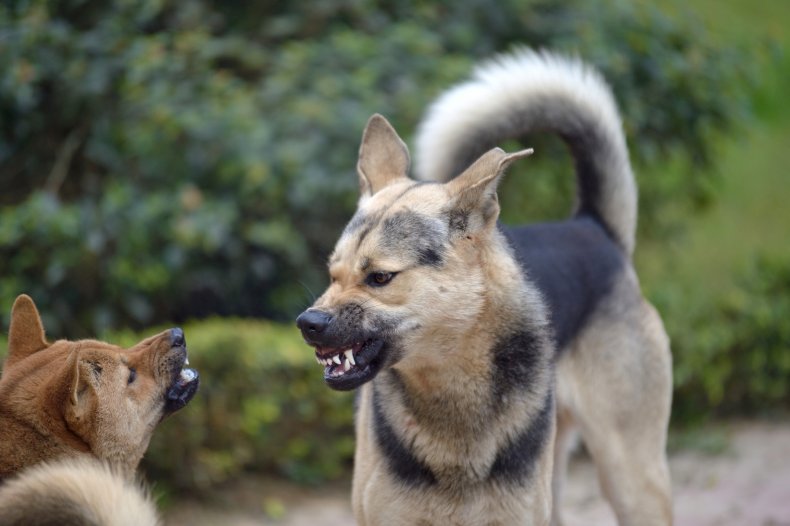 His mother issued a written statement to the news outlet expressing her shock and grief. "My son was only five-years-old and had a whole life ahead of him," she wrote. "I can still hear his voice in my head, saying how much he loves and misses me."
Whitefish Lake First Nation Chief Albert Thunder told CBC that a prayer meeting had been held to mourn the child's death and that the community is trying to come together at this difficult time to support those affected.
"A small community, really tight-knit community, almost everybody is interrelated and so these kind of devastations that happen, it really impacts the whole community," he said.
Newsweek has contacted the Royal Canadian Mounted Police for comment.
The attack comes three months after a 7-year-old was mauled to death by a pack of dogs in Idaho. Last year, a toddler was killed in another attack involving dogs, while a pit bull was set on fire after mauling a 3-year-old to death.