A 10-year-old boy from Michigan has had to have both of his hands and legs amputated after developing Multisystem Inflammatory Syndrome in Children (MIS-C), a new and rare condition that scientists have linked to COVID-19.
Dae'Shun Jamison was diagnosed with MIS-C in December, shortly after testing positive for coronavirus.
He had his right leg amputated on January 15, and underwent surgery again on February 22 to get his left leg and both hands amputated.
MIS-C is a new condition that affects children and young people, with only 2,060 having been reported in the U.S. so far. Thirty deaths have been attributed to the syndrome.
Experts are still learning about the condition, and do not yet know what causes it. However, 99 per cent of the people who have developed MIS-C did so after contracting COVID-19, with the other 1 per cent having developed it after being around someone with COVID-19.
"Multisystem inflammatory syndrome in children (MIS-C) is a condition where different body parts can become inflamed, including the heart, lungs, kidneys, brain, skin, eyes, or gastrointestinal organs," the U.S. Centers for Disease Control and Prevention (CDC) says.
Symptoms include fever, abdominal pain, vomiting, diarrhea, neck pain, a rash, bloodshot eyes and fatigue.
Parents are being advised to seek emergency care immediately if their child is having trouble breathing, experiencing pain or pressure in the chest that does not go away, an inability to wake or stay awake, severe abdominal pain, or displaying signs of confusion, or a bluish face or lips.
"I noticed he started laying around. He said he had a headache and then the day before I took him in, the day I took him in, he had a high fever," Dae'Shun's mother, Brittney Autman, told KNWA.
Autman has set up a GoFundMe page to raise support for her son and raise awareness of the condition.
"Surgery went good they are trying to get his pain under control. Dae'Shun is very emotional about his amputations and it breaks my heart. Please keep the prayers coming," she wrote in the latest update on the page.
The majority of MIS-C cases have occurred in children aged between one and 14, but people as old as 20 have been affected.
"Children and adolescents appeared to be less likely than adults to be infected or to have severe illness early in the COVID-19 pandemic and may have asymptomatic or mildly symptomatic COVID-19," the CDC says.
"However, as the outbreak has progressed, larger numbers of children and adolescents are getting infected. It's unknown whether this increase in COVID-19 cases among children and adolescents will also increase cases of MIS-C."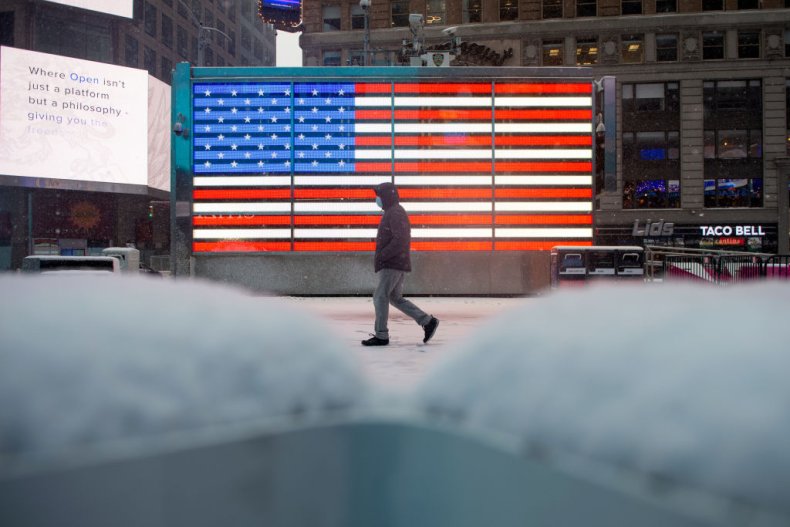 Uncommon Knowledge
Newsweek is committed to challenging conventional wisdom and finding connections in the search for common ground.
Newsweek is committed to challenging conventional wisdom and finding connections in the search for common ground.