The already embattled Boy Scouts of America has been hit with a new slate of lawsuits claiming the youth organization hid or mishandled child sexual abuse claims for years.
Last week, nine plaintiffs filed suit against the BSA in New York and Long Island, all claiming the Scouts failed to protect them from abuse, some in incidents going as far back as the 1950s.
One alleged victim, now 61, told The Washington Post the Scouts allowed his abuser to keep working with other boys—despite, he alleges, the organization knowing of the man's behavior. "It's bad enough what one individual human being does, that's between him and God," the alleged victim, identified as David, told the Post. "What an organization does to thousands of people, that's between society and those people."
"I felt honestly more incensed by their concealment than my abuse when I was a child," David added.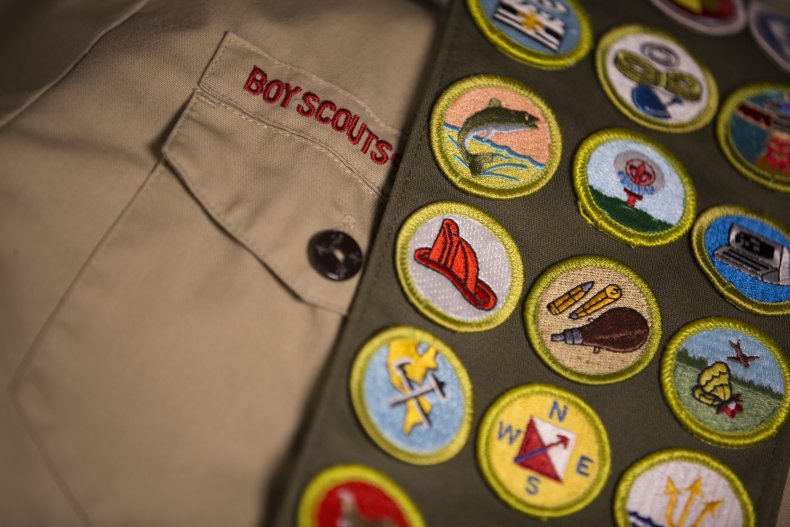 The cases come after a statewide measure, the Child Victims Act, took effect on August 14. Signed into law by New York Governor Cuomo in February, it temporarily lifts the statute of limitations on child sex-abuse cases, no matter how old. More than 400 lawsuits were filed the first day it took effect, including against the Catholic Church and the Governing Body of the Jehovah's Witnesses.
"New York is a hub for a lot of heinous activity because so many organizations are centered here," the bill's author, New York State Senator Brad Hoylman, told Newsweek. "Youth organizations, religious groups, public and private schools." Hoylman says religious organizations, insurance companies and lobbyists for the Boy Scouts, "spent millions trying to keep the act from going to vote."
Jeff Anderson, who is representing some of the New York litigants against the Scouts, told the AP that until the Child Victims Act, "there was no hope that action could be taken."
At the beginning of August, the BSA was hit with a similar suit in Philadelphia, alleging the organization knew of some 350 previously unreported scoutmasters or members who molested young scouts. Filing in Philadelphia County Common Pleas Court, the group Abused in Scouting claims the BSA facilitated "a continuing and serious conspiracy to conceal and cover up" sexual assaults against children.
"It is apparent that the Boy Scout defendants continue to hide the true nature of their coverup and the extent of the pedophilia epidemic within their organizations," the complaint reads.
Lawyers for Abused in Scouting says nearly 800 men between the ages of 14 and 88 contacted the group to say they were abused by Scout leaders. "We know that when a pedophile abuses a victim, it's not just one," said attorney Stewart Eisenberg. "So each of the 350 abusers have dozens of other victims who have not come forward."
According to USA Today, those suspects include police officers, teachers, members of the armed forces, doctors, a mayor and a child psychologist. The men purportedly preyed on young scouts on camping trips, in church halls and, sometimes, even in the boys' homes.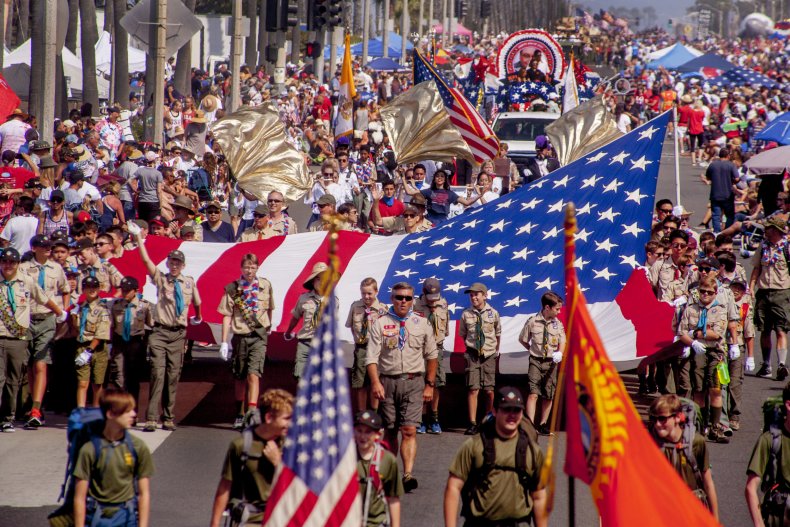 In recent months the BSA has also faced legal action in New Hampshire, New Jersey, Washington State and elsewhere. Hundreds more have been filed since 2012, when the existence of an internal BSA database, known as the "ineligible volunteers" files, was made public. Those files reportedly detail more than 7,800 sex offenders and 12,254 victims between 1944 and 2016.
The Scouts maintain the database was part of its efforts to root out sex abusers: "The child-safety policies and procedures we utilize are among the most advanced and comprehensive of any youth-serving organization today," said Michael Johnson, a former police detective and the BSA's National Youth Protection Director, in a statement dated August 14.
But many plaintiffs argue the files are evidence of a decades-long cover-up that, in according to one litigant, "put scouting's image and financial interests—its 'brand'—ahead of the safety of the scouts."
Only 28 of the suspects named in the Philadelphia cases were listed in the Boy Scouts' files.
Earlier this month, Scouts said in a statement that the organization believed and supported victims of abuse. "We recognize, however, that there were instances in our organization's history when cases were not addressed or handled in a manner consistent with our commitment to protect Scouts, the values of our organization, and the procedures we have in place today."
The BSA, which has reportedly paid more than $11 million to its legal team to handle recent abuse claims, is even contemplating filing for Chapter 11 bankruptcy. Chief Scout Executive Michael Surbaugh acknowledged in a December 2018 statement that the Scouts were "exploring all options available" to ensure scouting continues.
"We have a social and moral responsibility to fairly compensate victims who suffered abuse during their time in Scouting" Surbaugh said, "and we also have an obligation to carry out our mission to serve youth, families and local communities through our programs."
Faced with plummeting membership, the Boy Scouts began allowing young girls and transgender boys join its ranks in 2017. In February 2019, it formally changed the name of its program for 11 to 17 year-olds to Scouts BSA.