Boys Arrested for Siccing Dogs on 'Buddy the Cat' After Public Fury: Police
Two teens were detained on Friday after being identified as the pair that encouraged their dogs to attack a family's pet, Buddy the Cat.
The initial incident, caught on video, took place on Tuesday. The two boys could be seen letting their dogs off their leashes and encouraging them to attack a cat that was sitting on a nearby porch. At a certain point, one of the boys was heard saying "good boy" as the dogs mauled the feline. The attack ended once one of the cat's owners ran outside.
The Pennsylvania Society for the Prevention of Cruelty to Animals (PSPCA) began helping local authorities in Philadelphia investigate the matter. Buddy survived the attack, but was left in critical condition and required surgeries. The PSPCA reported Wednesday that the cat made it through the night and that there was optimism for his recovery, despite still being in rough shape.
In a Facebook post on Friday, the PSPCA reported that the suspects in the attack had been identified as two teenage boys, ages 12 and 17, after several leads.
"The suspects came in to the Pennsylvania SPCA with a parent to address the charges at approximately 12:00 p.m. on Friday, March 25," the post read. "The dogs related to this incident have also been taken into the custody of the Pennsylvania SPCA and are currently on hold attached to the investigation."
The teens face felony charges of animal fighting and aggravated animal cruelty, and an additional charge of conspiracy. None of the charges are among the kinds that allow juveniles to be charged as adults. Since they are minors, no other information about their identities has been released to the public.
Newsweek reached out to the PSPCA for a comment or update on this story.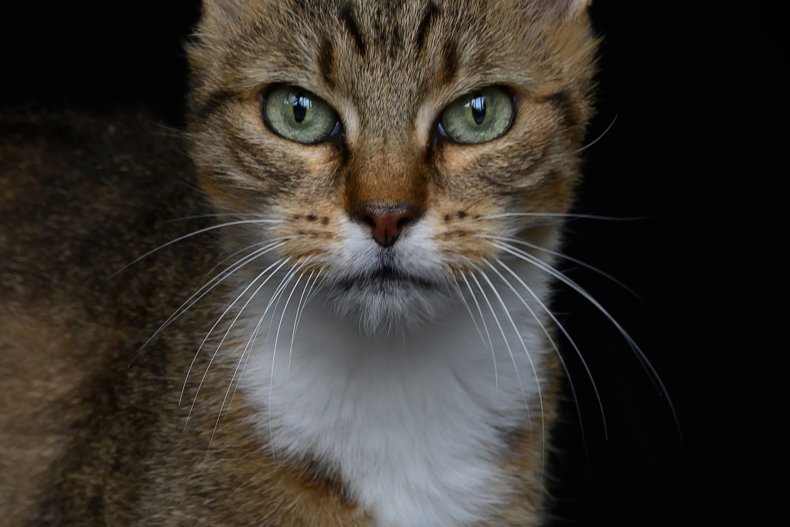 "It was a prolonged attack," Nicole Wilson, the PSPCA's director of humane law enforcement and shelter operations, told CBS Philadelphia in the wake of the attack. "It took a number of minutes and it was completely unnecessary. None of this had to happen...There's extensive damage to his hind abdominal region, so we're going to have to really try and sew him back together and hope for the best."
Once shared online, the video of Buddy's attack generated significant outrage amongst animal lovers. Due to its graphic and unpleasant nature, the video has since been taken down.